Postcards from Paradise
Iconic images sent around the world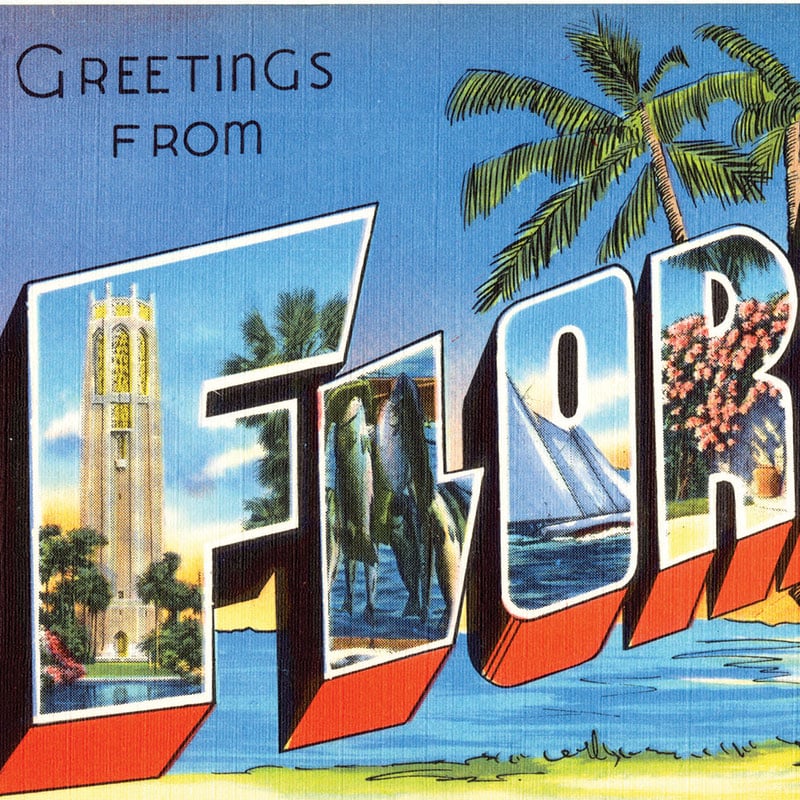 Postcards have been in use almost as long as mail-delivery systems, with the first postcard making
its appearance in England in 1840. In 1861,
John P. Charlton copyrighted the first American-made postcard. The first postcard in the United States that was printed for souvenir purposes advertised the 1893 Chicago World's Fair.
"Linen" postcards, not actually made from linen, were popular in the U.S. during the 1920s, and they remained popular until about 1940. Linen postcards are easily recognizable due to their super-bright colors and embossed, linen-like paper. The "chrome" postcard, which looks like a glossy photograph, has been in use since 1939, and it remains the most popular postcard style today.
Deltiology is the study and the collection of postcards but you don't need to be a deltiologist to appreciate the vibrant colors and funky fonts on these vintage beauties.
Coastal Northwest Florida is rich with history. Throughout the years, many colorful characters have  lived in the area. Evidence of their contributions can still be seen, not just in postcards from bygone days but in a leisurely drive down Scenic Highway 30A.
---
Check some of them out below!
Images Courtesy of State archives of Florida, Florida Memory (Melody May Keene, Gideon Thomas, Goofy Golf and Palafox Street), AbandonedFl.com (Miracle Strip Amusement Park), digitalcommonwealth.org (Florida  and "Miss Tek-Ni-Color")