Paying Homage to Heroes
Tom Rice honors the past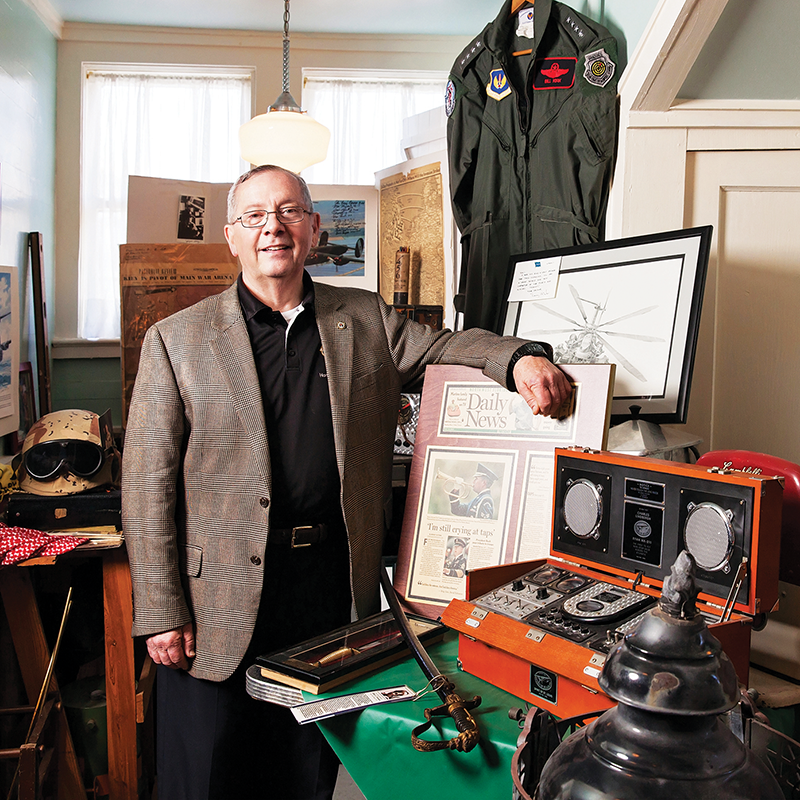 Stepping into Tom Rice's Magnolia Grill is like walking back in time. The building itself, is a carefully preserved relic from the early 1900s and oozes with charm and quaint touches of the past. Having served in the Army for almost three decades, Rice, a native of Fort Walton Beach, has a natural affinity for supporting the armed forces. His personal knowledge of local and military history along with his treasure trove of military memorabilia make him a curator of sorts. 
Rice takes great joy in honoring the past. This is especially evident in his ardent efforts to cultivate an enduring appreciation for men and women in uniform — past, present and future. Rice chairs multiple organizations in his efforts to honor military heroes and organizes the area's annual Memorial Day and Veterans' Day services. He was actively involved in the Doolittle Raiders anniversary event, the nine Honor Flights for World War II veterans and most recently in garnering funds for and erecting the Veterans Tribute Tower of Northwest Florida. The Veterans Tower was unveiled in November during a special week of festivities leading up to the Veterans Day service at Beal Memorial Cemetery in Fort Walton Beach — a week that was caringly facilitated by Rice.  
With one eye on the past, Rice is also looking ahead to supporting the next generation of military servicemen and women. He is a founding board member of Fisher House and serves on the congressional selection committee for North Florida's military academy appointments.
"When you leave that process, you feel so good about how things are going," says Rice. "The payback for me is five years from now when I'm a little bit older, these kids are going to be pinning on gold bars."
Rice also works with ROTC programs in Okaloosa County. Each Memorial Day, local ROTC cadets place more than 1,600 flags on veterans' graves.
"It gives an old guy like me a lot of comfort that there are some really sharp kids in those programs," says Rice.
Bridging the past and the future with his tireless volunteer work, Rice is a veteran's veteran whose love for all things military is contagious. 
---
This ongoing series shines a spotlight on individuals making a difference. These social champions from all walks and stages of life are equally zealous about the community causes to which they have dedicated their lives. For more champions, click here.