Organic Tea Company has a New Line of Savory Sips in the Bag
A New Take on Tea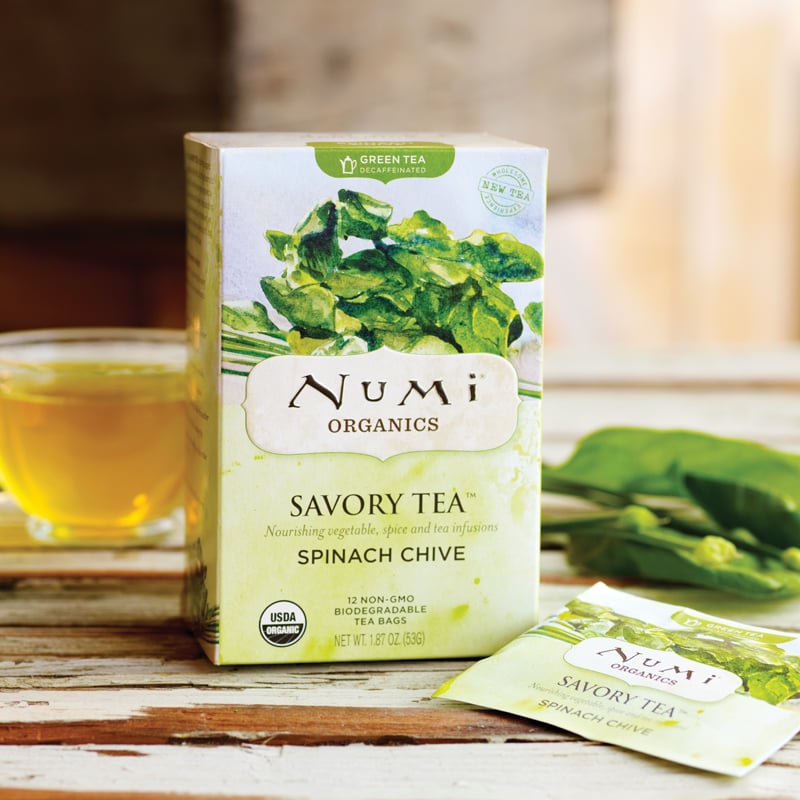 When thinking of tea, thoughts of delightful concoctions of berries or herbs that you add sugar or milk to come to mind, but all of those thoughts are about to change now that Numi Organic Tea has introduced a new way to sip with its line of savory teas.
Continuing with Numi's tradition of introducing teas uncommon to the United States, co-founder, CEO and chief alchemist Ahmed Rahim and his sister, Reem, decided to introduce a line of teas to their California-based company that taste better with salt rather than sugar.
Rahim had the idea more than 10 years ago, but he knew that this product would need the right kind of market. When juicing and veganism became a popular part of American culture, he knew it was time to release his savory sips.
"It's an exciting new tea ritual that can be used for many occasions — a snack alternative, a satiation experience, an ingredient in recipes or an addition to a cleanse. The possibilities seem endless, and I love hearing new ideas from our customers about how they're using it," says Rahim.
Once Numi Organic Tea's line of savory teas was released, a number of recipes using the teas as ingredients to make other dishes surfaced. Carrot curry tea even made an appearance in a recipe for kale chips. Rahim suggested using the teas when cooking rice or noodles to provide some extra flavor. He even went on to say that you could rip open the tea bag and use it as seasoning on meat or fish. 
"What's great about them is that they have a complex depth of flavor from unique spice combinations and tea, but they aren't salty or oily like traditional broth or stock. This makes it easy to add flavor to your dishes while still retaining control over the sodium and oil content of your cooking," Rahim says.
But developing flavors like beet cabbage, broccoli cilantro, carrot curry, spinach chive and tomato mint was not an easy task. Rahim had never worked with the ingredients he used for these teas, so there was a lot of experimenting. However he had the help of his mother to provide complexity and depth to the new flavors. She helped Rahim create a unique line of teas inspired by dishes from around the world. Still he faced another difficulty. Because Numi teas prides itself on only having real, organic, dried ingredients from partners who met Numi's labor and social responsibility standards, Rahim had to search for a supplier that met Numi's requirements.
The savory line of Numi Organic Teas is sold only at select stores on the Emerald Coast such as Publix and Fresh Market. But never fear. Numi's teas can easily be shipped to you if you order them online. Typically, one 12-count box sells for $7.99 on Numi's website, with shipping that can cost anywhere between $4.95 and $28.95, depending on how fast you want it delivered.
They offer a garden sampler that allows you to taste each flavor and decide which one you like best. Fennel spice has become Rahim's favorite flavor. What's yours?