Opening Nights Presents Jimmy Webb
In tribute show, he celebrates Glen Campbell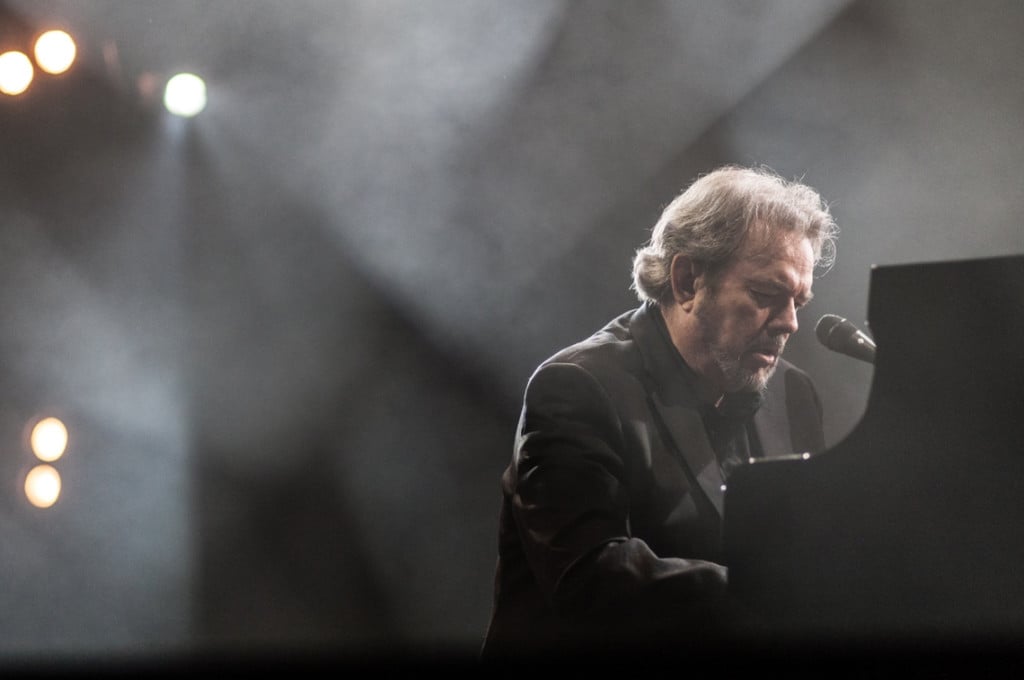 When Jimmy Webb arrived at Johnny Rivers Music in the mid-1960s, he had unrecorded songs in his pocket, including a ballad that Frank Sinatra would call the "best torch song ever written."
Rivers immediately recognized "By the Time I Get to Phoenix" as a stone cold hit.
But with a song of his own, "Poor Side of Town," topping the charts, Rivers made "Phoenix" available to rising star Glen Campbell and his producer, Al De Lory, at Capitol Records.
De Lory was incredulous. "Why," he asked of Rivers, "are you giving this away?" Replied Rivers, "You can only have one No. 1 song at a time."
At age 14, Webb had been intrigued by Campbell's recording of "Turn Around, Look at Me."
After a day spent plowing an Oklahoma wheat field, Webb prayed that he might meet Mr. Campbell and, "Lord, if it's not too much to ask, maybe he could record one of my songs."
When Campbell released "Phoenix" in 1967, Webb, a preacher's kid, found himself thinking "prayer really works."
A close but improbable relationship between Webb and Campbell would survive 50 years until Campbell's death from Alzheimer's disease in 2017.
"I was a left-wing hippie kid and he was an Orange County Republican," Webb said.
"Never would the twain have met, except, in the music room. It's a level playing field and, in some crazy way, his voice and my songs were made for each other."
Those collaborations would come to include "Wichita Lineman" and "Galveston."
"Glen was a freakishly talented singer with an instrument that was good from bottom to top," Webb said.
"But his last two years may have been his best because of the bravery he displayed."
In March, Webb will bring his tribute performance, "The Glen Campbell Years," to Tallahassee as part of FSU's Opening Nights series.
The show, produced by Webb's wife, Laura Savini, combines storytelling, comedy, still photography, videos and music in what Webb said is the product of "meticulous research into Glen Campbell's off-camera life."
About his own vastly prolific creative process, Webb said, "It's like the prostitute said. I've done it every way there is."
He wrote "Up, Up and Away"' in 30 minutes. At other times, he has started with a title and worked on a song for a year.
But in every case, he said, "you get to that point where you are locked in spiritually and it's the best feeling in the world."
Webb once famously commissioned stained-glass windows featuring some of his chief inspirations — Joni Mitchell, Art Garfunkel, Paul Simon, Bob Dylan, George Harrison, John Lennon and Elvis Presley.
If he could sit down to dinner with one of them tonight, who would it be?
"Elvis, just me and him," Webb said. "No Tom Parker, no hangers-on, no girls. I met him a few times. He was an intelligent guy with a deep interest in music.
"Plus, he was a big Glen Campbell fan."
Want to catch Jimmy Webb live?
Jimmy Webb brings his tribute show, "The Glen Campbell Years," to the Ruby Diamond Concert Hall on Tuesday, March 26, at 7:30 p.m.
To get yours, go to openingnights.fsu.edu or call (850) 644-6500. For more information on all of the events in the Opening Nights performance series, visit openingnights.fsu.edu/events.
Tickets to Jimmy Webb's performance are priced from $12-$50. To get yours, visit openingnights.fsu.edu or call (850) 644-6500.