Multi-Million-Dollar Renovation Makes Orlando World Center Marriott Even Better
A Whole New World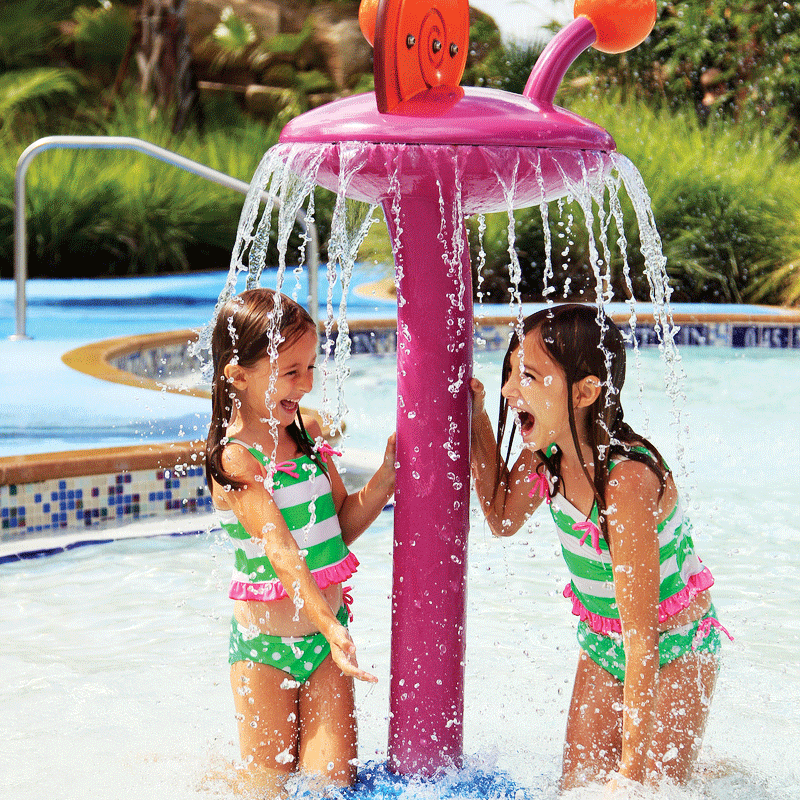 In the late '80s, I worked for The Florida Bar and went several times to the nearly new Orlando World Center Marriott for the annual convention in the summer. At the time, it was one of the few resorts in the state with enough meeting space (lawyers do love their meetings) and rooms to accommodate such a large group. It was an impressive, colossal place, just a stone's throw from Disney and Sea World and the perfect place for families to enjoy themselves while their Bar member attended all those meetings. 
So, when the opportunity presented itself to return, I was intrigued. As Orlando's resort scene has grown in the past 25 years, would it still have the power to impress? Would it be as dazzling as I remembered?
The answer is yes … and yes.
The soaring lobby was nothing like I remembered and the rooms — there are 2,009 of them — had been through a few rounds of redecorating in the ensuing quarter century, but the sheer size of the resort and the mass of humanity buzzing in and around the place was still pretty remarkable. 
And then, I looked out back.
When I was there last summer, the World Center had just completed a huge renovation, and the most visible result was the resort's Falls Pool Oasis area. It was — in a word — massive. There were acres of deck, tropical landscaping and a kid-pleasing walk-in pool with fountains, bubblers, spray jets and water cannons. And above it all, a tower featuring two water slides — a 200-foot-long winding slide and another that offered a thrilling 90-foot straight drop. Many a child is willing to forego the "worlds" for a day or two to stay and enjoy the resort's waterpark-like amenities.
The pool and other amenities make it the perfect place for a convention. But all of the stuff that make it so attractive to large groups is there for vacationing travelers to enjoy, too.
No need to leave the resort for a world-class dining experience; the World Center has 10 dining options, from the grab-and-go convenience of the lobby Starbucks and the Mangrove Emporium food court to fine dining at Hawk's Landing Steakhouse & Grille, the Mikado Japanese Steakhouse and it's newest offering, Siro. The latter is an eclectic place: rustic yet urban, and Italian without the checkered tablecloths and standard pasta in red sauce. If your timing is right, they might be offering one of their wine dinners. You're going to want to reserve a seat as Chef Anthony Burdo sends out multiple courses, each paired with wines for a night of gustatory delights.
The resort is also home to Hawk's Landing Golf Club, an 18-hole, par 71 championship golf course designed by golf architect Robert Cupp Jr. Many Trip Advisor reviewers called it "fun" with an attentive staff, both on the course and in the pro shop. At 6,600 feet, it's relatively short. But with abundant water features, it offers a challenge to low-handicap golfers. 
If your golfing skills could use a little help, consider a seminar at the Bill Madonna Golf Academy, onsite at Hawk's Landing. Madonna has been teaching for more than 30 years and breaks down the basics with a bagful of acronyms and sayings. Even the rankest amateur (that would be me) will have a respectable swing at the end of a short seminar by following his CHEF approach (Club down, Hands on, Eyes on the target and Feet parallel to the target) and two-step swing motion. I was having a little trouble during the swing getting my club to "brush" the ground as Madonna advised until I realized I was wearing bifocals, which kind of messed up the depth perception.
And if you're ready to shed the stresses of work and life, treat yourself to a visit to The Spa at Orlando World Center Marriott. They have a full menu of massages, body treatments, facials, manicures and pedicures. The Spa's signature massage is a treat. Named Around the World in Eighty Minutes, you'll experience a sampling of some of the best relaxation techniques from near and far, such as China (hot stones), Sweden (massage), Egypt (reflexology), Hawaii (Lomilomi) and France (aromatherapy).
---
IF YOU GO
Take Interstate 10 east and Interstate 75 south to Florida's Turnpike. Take the Interstate 4 exit and head west toward Tampa for about 10 miles, taking the SR-535 S exit toward Kissimmee. Follow the signs to the World Center.
Orlando World Center Marriott 8701 World Center Drive, (800) 780-5727, (407) 239-4200
marriott.com/hotels/hotel-information/travel/mcowc-orlando-world-center-marriott/