Mint Condition
Making mojitos with moxie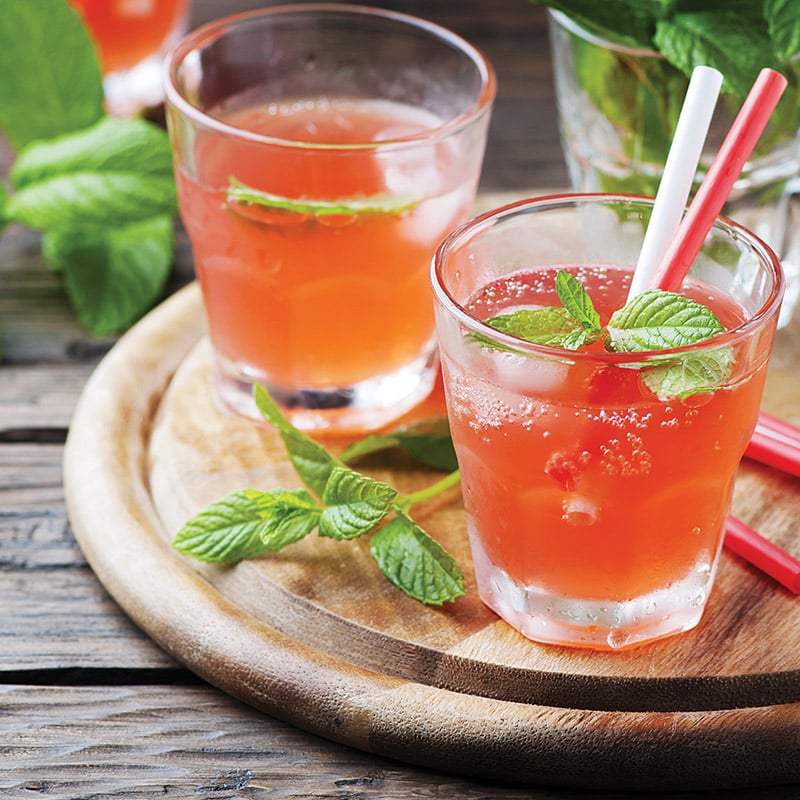 Havana, Cuba, is the birthplace of the mojito, although the exact origin of this classic cocktail is still a mystery. One theory traces the mojito to a similar 16th century drink known as El Drake, after Francis Drake. In 1586, after his successful raid at Cartagena de Indias, Drake's ships sailed toward Havana, but an epidemic of dysentery and scurvy broke out on board. A small contingency went ashore and came back with aguardiente de caña (a crude form of rum), lime, sugarcane juice and mint. It proved an effective cure and ensures a mojito toast "to your health" means all the more.
You can now travel to Cuba, but it may be a little easier to head to The Pearl hotel's Havana Beach Bar & Grill in Rosemary Beach when you thirst for the traditional Cuban highball classic. 
Inspired by the El Floridita, one of Hemingway's favorite haunts in old-town Havana, the Havana Beach Bar & Grill is a swank place with swagger. Artist Tommy Crow's vibrant color-chrome photos and film of Havana add to the nostalgic vibe. A 1938 mug shot of a youthful Frank Sinatra hangs over the piano bar. The charge against him, it says, was "seduction." 
Corey Jernigan, 37, who has been tending bar and mixing spirits for 15 years says in his year at Havana he hasn't tired of mixing their traditional mojito cocktail. "We really love mojitos and we take pride in the one we serve. It's  simple, fresh and classic," Jernigan says.
Havana's version contains white rum, organic simple syrup, fresh lime juice, a splash of sparkling water and fresh mint leaves. "I use math when I mix, so I do a two on one, meaning it's two ounces of white rum to one ounce of citrus," Jernigan explains. "And I like to put a lime on top of the mint, because you don't want to bruise the leaves when you muddle." 
Jernigan contends a proper mojito should be served in a column glass. "Fifty percent of taste is smell, so you want to keep the mint in your glass in order to really keep the aroma in your nose to have a full taste experience."
The mix of sweetness, refreshing citrus and mint flavors complements the kick of the rum, and is probably why this particular cocktail is so popular here on the Emerald Coast, and why the Havana muddles through several pounds of mint each week.
The sultry mojito has seeped into many stories of adventure and romance. Legend has it in literary circles it is a favorite drink of author Ernest Hemingway who was a regular at the Havana bar La Bodeguita del Medio. Because he supposedly wrote "My mojito in La Bodeguita, My daiquiri in El Floridita" — both the bar and drink, became a sensation.
Luckily, you don't have to go to Cuba to enjoy this refreshing cocktail. There are plenty of watering holes along the EC who can help you take the mental journey. But if you have a hankering for a hand-rolled stogie to go with your high ball, it may very well be worth the trip.