Meet Elvin C. Bell's 'Friends, Patriots and Scoundrels'
Author's 11th book features 80 titillating tales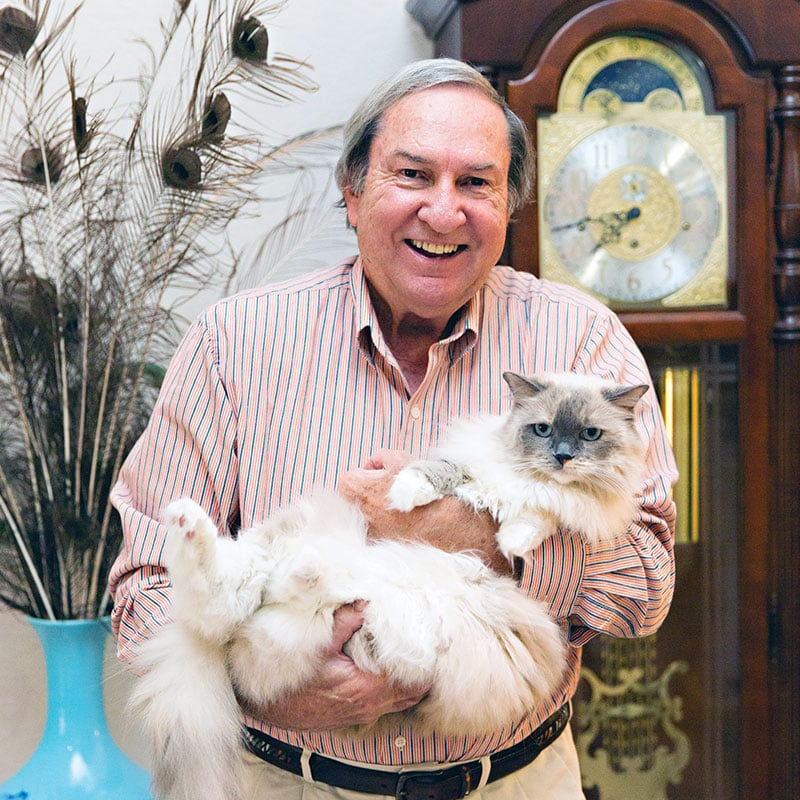 What do John Lennon, John Wayne and John F. Kennedy have in common? 
They are just a few of the high-profile characters and celebrities found in "Friends, Patriots and Scoundrels," a new book written by Destin author Elvin C. Bell and published by Simon & Schuster.
An Excerpt
from 'Friends, Patriots and Scoundrels'
Her body displayed just the right amount of wrong; a benignly devilish customized frame contoured in a black dress that was just one quick zip away from dropping on the floor. Her matching black serape with embedded peacock feathers formed horizontal epaulets
that were not only multi-colored and many splendored, and a tad bizarre, but stunningly upper crust
attention-getters.
---
Bell's 11th book is filled with delicious details. From the marital heartache of Eleanor Roosevelt and the benevolence of The Duke to the real gut reaction Gregory Peck had on the day he first read the script, "To Kill a Mockingbird," each chapter is filled with rare glimpses into the lives of many of the iconic personalities Bell would come to know over the years.
Who among us, for example, knew that Sen. Barry Goldwater flew more military aircraft missions during World War II than any other U.S. pilot, and gave more money and resources to Indian tribes in the southwestern U.S. than any other person in our history?
Who knew that Academy Award-winner Walter Brennan owned a substantial part of a mid-size town in northeast Oregon, and gave away free room and board to visitors, or that Jimmy Durante funded assisted living facilities for senior Italians?
Bell, 78, knows and he tells all in his vivid 803-page work. The collection of more than 75 skillfully crafted short profiles he classifies as a "one-of-a-kind, sip-and-flip thriller" is about interesting people who really made a difference. The author's amazing interactions are heart-warming reminders to all of us that there is no expiration date on kindness, generosity and friendship. And the detailed accounts of sordid scoundrels, like the Texas preacher who became a political fundraiser on the take, and how they get their comeuppance are titillating tales well told.
"The reason for writing the book was to reveal to readers some of the wonderful gifts to society that many of these fine people left behind when they died," Bell shared. "I thought their lives and what they did for society (or in the case of scoundrels, what they took from it) was important to share."
So far, Bell says one of the most popular stories in the book is about Dr. Debbie Gibbs, a combat veteran of Afghanistan. He hopes actor/director Clint Eastwood will make good on his expressed interest in the movie rights.
Bell, who lives in Destin with Abby, a tricolor Ragdoll cat, has a background as colorful as the characters he writes about. He served 16 years in elected public office in California, is the former mayor of Fresno, a retired U.S. Air Force colonel who commanded seven different military units, served three assignments in the White House, one tour in the Pentagon, and led sensitive intelligence missions during the 1970s Cold War era into Poland, Russia and Czechoslovakia. He has degrees in journalism, law and public administration in addition to a doctorate in business administration.