McCaskill and Company Expands Bridal Department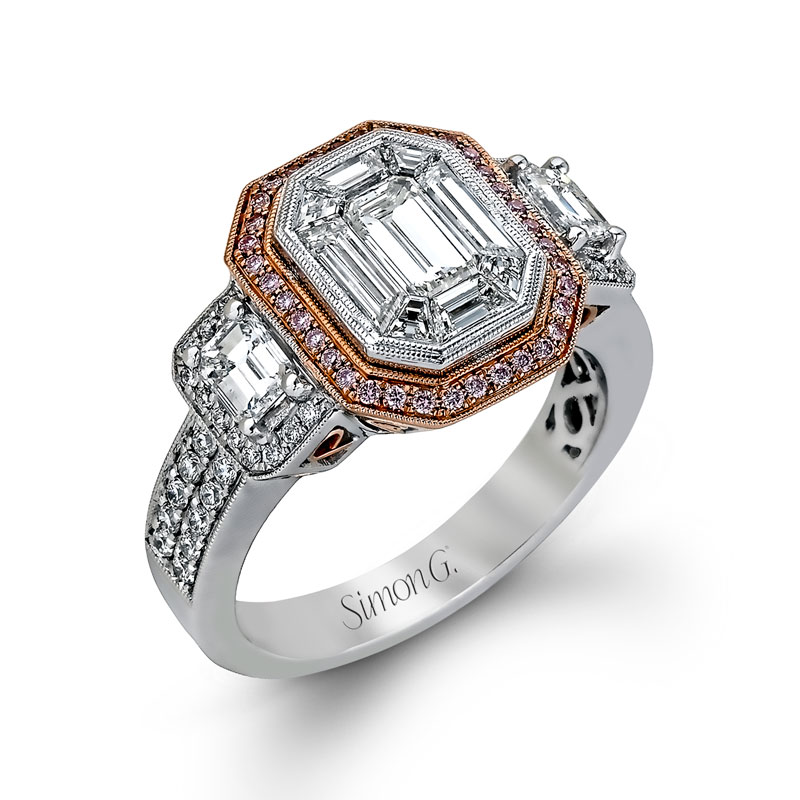 "She said yes!" That's what every man wants to say after asking the woman of his dreams to be his forever. Wedding season is upon us and that means lots of love and lots of bling are going around. So it's perfect timing for McCaskill & Company to expand their Bridal Department and add new designers to the mix. Featuring more than 12 of the top bridal designers in Destin, McCaskill & Company's expansive collection ranging from classic to contemporary offers something to suit every bride's style and taste. Each designer has its own unique style that contributes to McCaskill's huge selection. Let's take a look at each …

Alex Sepkus: The Alex Sepkus collection is nothing less than extraordinary. Each ring is handcrafted by artisans whose benches have microscopes mounted on them in order to insure the fineness and delicacy required to craft each piece. The design of the material and the jewels make his rings deliciously distinct.
Benchmark: Everything starts from the drawing board when it comes to a Benchmark ring. The Benchmark band is engineered for perfection and every corner has been meticulously planned. Benchmark is the first company to introduce the "Comfort Fit" design to the United States, and you can register your ring to receive free sizing and refurbishing for life.
Daniel K: Classic is the name of the game for designer Daniel K. Drawing inspiration from the Art Deco period and the 1940s and '50s, each Daniel K piece is chic and classic in design. Daniel personally oversees each and every new piece being made. McCaskill & Company is proud to showcase Daniel K bridal pieces as they are only offered in a very limited number of fine jewelry stores around the world.
Henri Daussi: Not only wasHenri Daises the master diamond craftsman in his family, but he also was an inventor, creating a cutting wheel that cuts into a diamond. With it, he cut the first perfect heart shape diamond. Now, Daussi has transitioned his love for heart shaped diamonds to focus his passion on more traditional cut cushions and Daussi Cushions, in any style and size.
Kwiat: Kwiat is the hopeless romantic of diamond jewelry. Each diamond is designed to be worn by women in boardrooms, ballrooms, taxicabs or carpools. Using techniques passed down from generations, Though diamonds are never ordinary, Kwiat diamonds are extraordinary.
Louis Glick: Glick is the world's leading cutter of a limited supply of the finest yellow diamonds in the world. His jewelry typically uses amazing StarBurst diamonds, which makes McCaskill & Company honored to among the few jewelry stores to showcase the jewels of Louis Glick.
McCaskill Signature Bridal: Timeless beauty and classic style is what McCaskill & Company's Bridal Collection is all about. Each ring is carefully selected by Bill Campbell and built to the highest of standards of quality and beauty. A diamond is forever and so is a McCaskill & Company Diamond engagement ring.
Michael Bondanza: New York City is the home of each Michael Bondanza ring where the highest degree of craftsmanship is used for each masterpiece. Bondanza's rings have a special element as he uses platinum not only as a setting, but also as a medium in its own. The bridal jewelry is continuously changing, but always reflects an unparalleled level of artistry.
Oscar Heyman: Centuries-old skills are passed down from father to son in each piece of Oscar Heyman jewelry. Colorful bands and stones show a flawless design and superior craftsmanship. Started in 1912, the company has earned the honor of being one of the most classic and high-quality jewelers out there.
Samuel Jewels: Two men with a trade and a dream were able to bring the tradition of hand-crafted metal work to America from Turkey. Each new generation of Samuels has learned the trade from their fathers, but also found their own strengths in the jewelry business. Each piece is like no other.
Steven Kretchmer: Adding new dimensions to the fine art of jewelry, Kretchmer is continually developing the use of unique precious metals and displaying them in ageless designs with diamonds and gems. Each ring is crafted with meticulous spacing and design in mind.
Simon G: McCaskill & Company's newest designer, Simon G, is one of the very top choices for today's bride. Each piece is built to last a lifetime, just like a good marriage. Paying careful attention to detail is what helps all the little things add up to the big picture.
As you can see, McCaskill & Company's Bridal Department is nothing short of spectacular. Every taste and style can be seen in each brands' unique product line. A diamond is forever, and your engagement ring should be so, too. Whether you're thinking of popping the question or just want to browse which styles you like, visit McCaskill & Company at 13390 Highway 98 West in Destin and with some luck, you will be saying, "Yes!."