Magna Charters
Acclaimed photographer Sean Murphy and editor Steve Bornhoft capture the essence of a Rodeo that annually unites Destin's fishing community and profile the personalities that make it unique.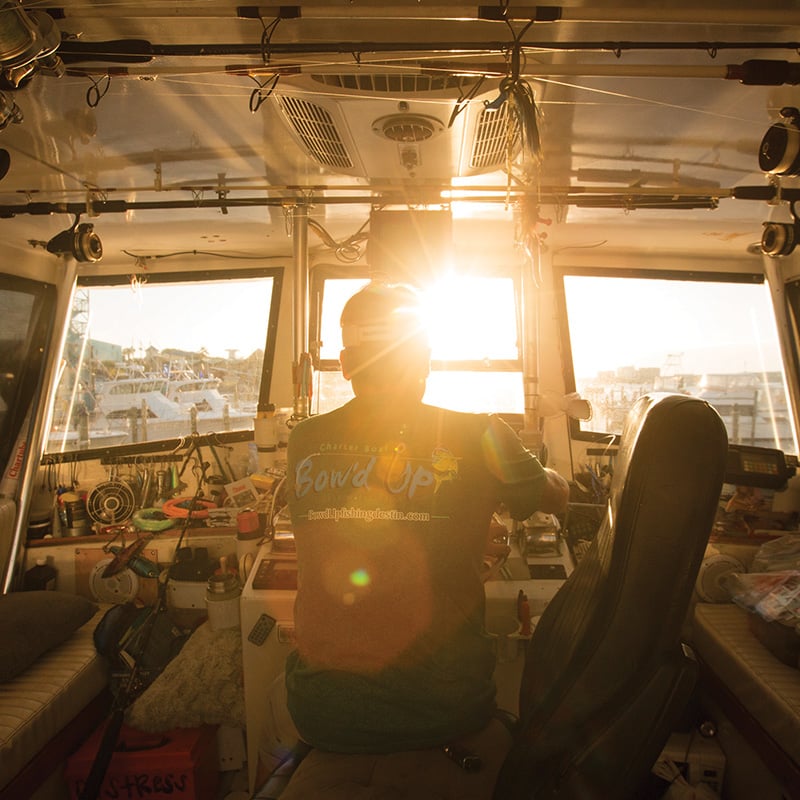 Harry Caray was to the Chicago Cubs as Bruce Cheves is to the Destin Fishing Rodeo.
Cheves, for three decades, has served as the tournament's weighmaster, promoter and play-by-play announcer, all at once.
When a gag grouper or a mahi-mahi or a wahoo is brought to the Rodeo scales, Cheves (see story beginning on page 112) will recite its natural history, noting one's hermaphroditic nature, another's freakish growth rate and the third's prodigious speed. He knows what he's talking about; he's been making his living as a mate aboard charter boats for 40 years throughout which he has gotten to know some of the best fishermen ever to have plied the Gulf of Mexico.
These are men who have put customers on catches ranging from bluefish to blue marlin to bluefin tuna, to choose a color. They are drawn to the Gulf's capacity for moving from buttoned-up beauty to high adventure in a matter of minutes. They respect factors they cannot control — the vagaries of wind, current and weather — and wish, as a group, that they could better control the Gulf of Mexico Fishery Management Council whose decisions dramatically affect their livelihoods.
We invite you to meet eight among their number in the pages that follow. To each, we tip our caps. If they were to disappear, there would be big holes left in the water.
---