Luxury Estates Auction Company Sheds Light on Real Estate Auctions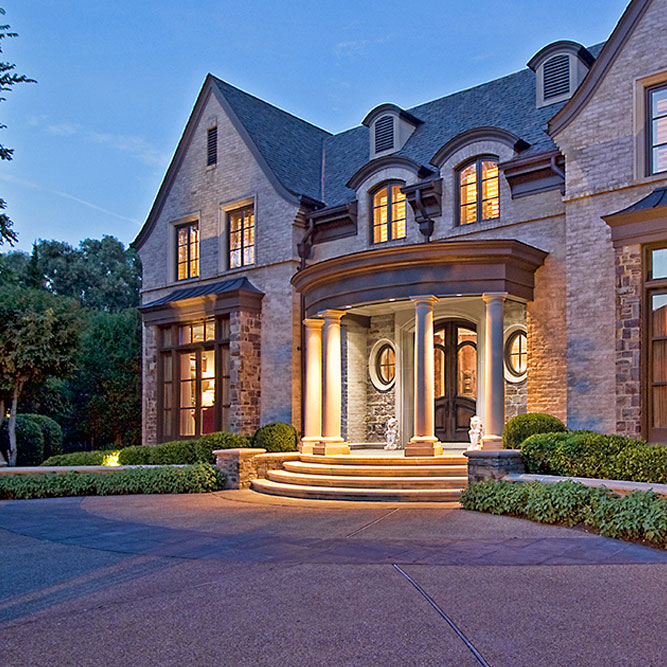 What Are Real Estate Auctions & Why Are They So Popular Now?
It wasn't long ago that the word auction evoked images of foreclosures and distressed bank sales, but those days are long gone. Today, luxury homeowners looking for the best return in the shortest amount of time are choosing professional auctions over the traditional list-and-wait process.
Just as auctions for fine art and antiques attract a very specific group of buyers, luxury estates and properties selling at auction are marketed directly to high-net-worth buyers in targeted markets.
Many of the homes sold through Luxury Estates Auction Company are one-of-a-kind properties that can be difficult to value in a traditional sales scenario. The auction process simplifies everything and brings all interested buyers together at one time.
A successful real estate auction starts with an aggressive marketing strategy and ends with price discovery through competitive bidding.
Why Are Auctions Trending?
Perhaps the most advantageous aspect of the auction process is how fast it can happen. The process of making offers and counteroffers typically takes several days or even weeks through traditional means. With the auction process, this can happen in mere minutes or hours. A real estate auction is time definite, which means that sellers aren't waiting around in hopes of getting a deal. There is a clear and definitive timetable from start and finish.
The auction process also has the advantage of starting low. Traditional sales methods start high and buyers try to bring the price down. With auctions, the price starts low and bidders keep raising the price until a final high bidder is revealed. This is the most accurate method for achieving true market value and it also takes away the risk of starting with a price that is too high and chases away potential buyers.
At Luxury Estates Auction Company, our aggressive marketing and excellent networking process coupled with the expediency of the auction process allows us to typically list, sell and close luxury properties within 60 days, and sometimes quicker depending on the situation.
How The Auction Process Works?
The auction process is simple. Interested sellers contact Luxury Estates Auction Company to discuss the property and situation to see if an auction is the right fit. If so, a date for the auction is set and a thorough marketing strategy is developed to expose the property to a specific group of potential qualified high net worth buyers. All properties sold at auction are sold "as is, where is", and open houses are scheduled for specific dates and times weeks in advance. On auction day, all interested buyers are brought together where the auctioneer will conduct an open and professional auction to achieve the highest price possible. The whole process really is that simple.
Let the team of dedicated real estate, auction and marketing professionals shine a spotlight on your extraordinary property. Contact Luxury Estates Auction Company today at 850-460-8877 or visit www.LuxuryEstatesAuctionCompany.com to learn how the real estate auction process can work for you.