Look What's New in 'Old Destin'
The 'Best Beach Town in the South' Is Getting Younger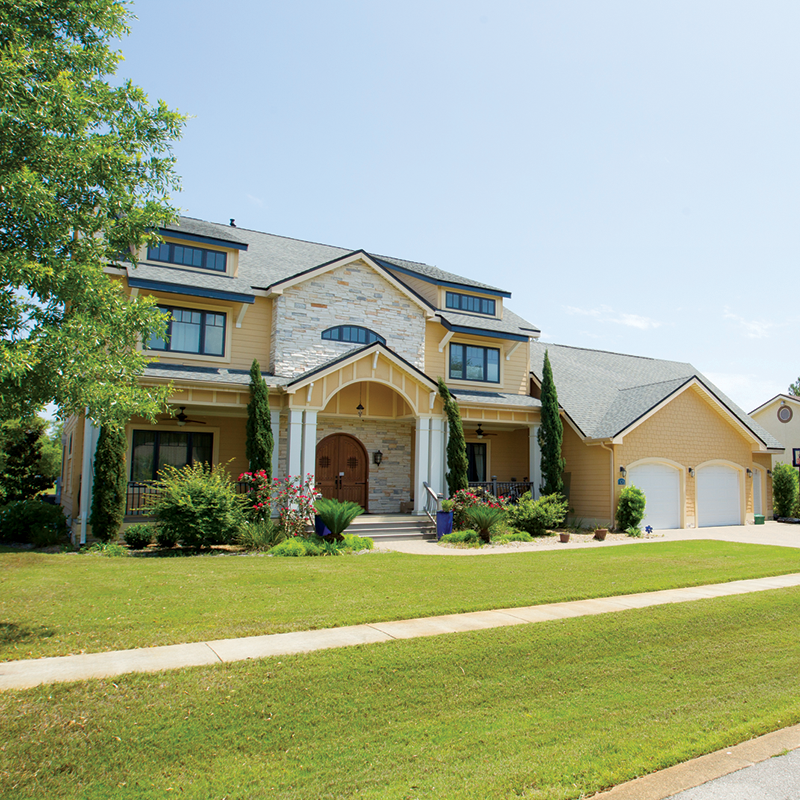 Destin's history is as deep and fascinating as the Gulf itself. The remarkable tale of a sleepy fishing village that came to bear the name of the shipwrecked man who started it is long and salty.
Most locals know the amazing story of a hardworking fisherman named Leonard Destin who ventured to the shores of this city from New London, Conn., in 1845 and pioneered what is now known as The World's Luckiest Fishing Village. But you may not realize that the City of Destin was officially chartered just 29 years ago. Still, in that short time, this popular tourist town has become an internationally recognized destination known as one of the Most Beautiful Places in America, one of the Best Places to Boat and Best Beach Town in the South, to name just a few.
Many would argue that Destin's popularity has put the Emerald Coast destination on the map. This family-friendly beachfront town is considered by many to be the crown jewel of the Gulf.
The City of Destin is a small beach town. It is home to 12,305 full-time residents. On the western side of town — from the William T. Marler bridge (near where Leonard Destin first made landfall) east to Airport Road and from Holiday Isle on the south to some of the first planned communities such as Indian Bayou on the north — Indian Lakes is affectionately called "Old Destin."
Destin is actually located on an island. What is called the "100 fathom curve" is located just 10 miles offshore giving this area the closest and fastest access to deep-sea fishing in the entire Gulf of Mexico. Waterfront property is also nestled along the Choctawhatchee Bay, as well as on several large lakes and bayous, making Destin's coastal lifestyle available in many different ways and at many varied price points.
At the heart of Destin is its bustling scenic Harbor filled with dining, shopping, entertainment and, of course, nearly every kind of water sport you can imagine. The 100 Fathom curve draws closer to Destin than any other spot in Florida, providing the speediest deep-water access. And almost as popular as the sugar-white sand beaches is the golf scene. There are nearly 1,000 holes of golf along the Emerald Coast, and nearly a dozen of those courses are located in Destin.
A thriving downtown, strong elementary school, professional daycare, beautiful library, active community center, brand new dog park and state-of-the-art sports complex are just a few of the city's convenient amenities. The unassuming, laid-back charm of the area attracts buyers looking for their first home, second home, investment property or an ideal place to enjoy retirement. And though inventory is not as plentiful as it was even a year ago, there is still a range of real estate, from luxury homes that front the beach, bay or Destin harbor to condos that range from studios to penthouses to affordable single-family homes in tree-lined neighborhoods only blocks from the beach.
According to Matthew Williams, a realtor with Remax Southern Realty, there are 43 active listings in the Old Destin area (at the time this story went to press) that range from $99,000 to more than $4.9 million — making this Florida lifestyle one that nearly everyone can afford. And with most homes in Destin on the market fewer days than the national average, it is a lifestyle that many are snatching up. Williams says that from May 2012 to May 2013 a typical detached single family home was on the market only 83 days with an average sale price of $260,987. For sellers, the market continues to be kind with an average sale price to list price ratio of 96 percent.
Williams has been in real estate for 13 years. Last year he was top in Sales Volume, Transactions and Listings at Remax Southern Reality. Though he works with clients all along the Emerald Coast, nearly half of his listings are located in the Destin area. Beyond the conveniences and endless amenities, Williams says that a "Destin address" is still a selling point. "The brand of the world's most beautiful beaches still affords a great lifestyle. There is world-class fishing, golfing and dining. You put it all together, and the Destin name has strong appeal that translates into real value for all properties located here," says Williams.
The classic charm of this engaging fishing village has only deepened since the Destin, Marler, Melvin and Calhoun founding families began to settle here. But some things do change, and over the past 10 years the city's demographics reflect that. "I am seeing Old Destin appeal to more and more young adult couples. At the same time, there's still a good-sized segment of retired people, so there's a nice mix," Williams says.
Buyers can take a note from the many loyal annual visitors who flock to this stretch of the beach again and again. There's certainly something to be said for the town voted "Favorite Family Vacation Destination" for 14 consecutive years by Southern Living magazine.