Local Author, Nurse, Yoga Instructor Shares Insights, Learning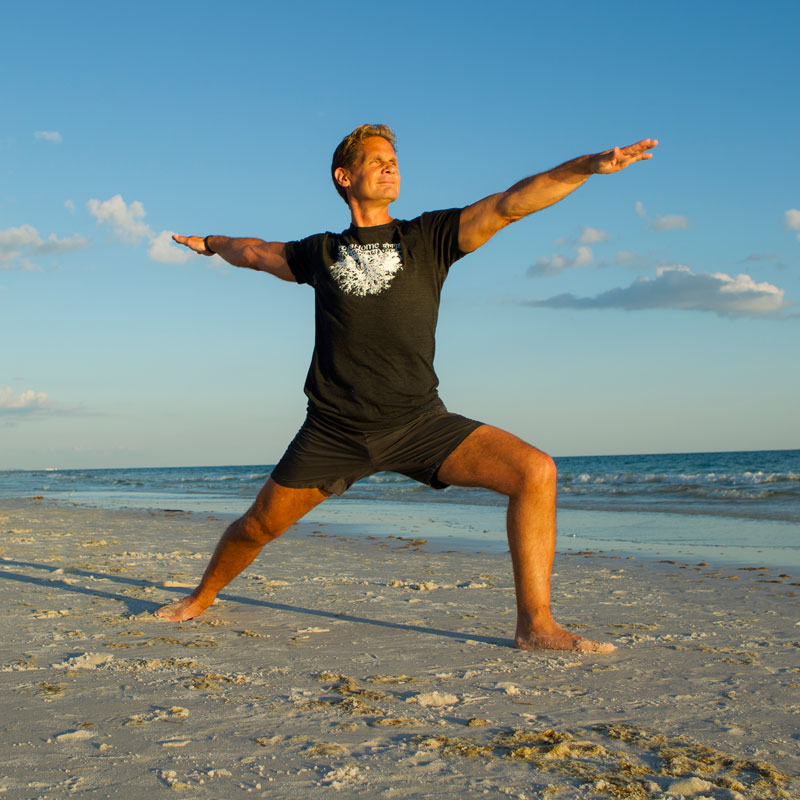 Ed Dailey will be the first to tell you that keeping yourself open to inspiration is the key to finding the spark that can ignite a major project. During the past two decades Dailey's personal and professional life has become jam-packed with activity revolving around physical, mental and spiritual health. "For a couple of years now, people have been telling me I should write a book, and I just sort of pushed it aside, saying I never really had the time," he recalled last summer. "It was in August 2012 that I came out of a meditation and it was like, 'You need to write the book.' And I went over to the computer and banged out the first 40 pages within a matter of an hour."
What eventually materialized was "Dailey Reflections on Life," in which the author shares personal insights, life experiences, yoga instruction, poetry and even a recipe for a Summer Juice Cooler.
"We edited it down to 108 entries because the number 108 is very significant in Hindu philosophy," Dailey said, "and this is the first of a four-book series that will be published during the next two to three years."
As a graduate and faculty member of the Urban Zen Integrative Therapy Program, Dailey brought Urban Zen to Sacred Heart Hospital on the Emerald Coast, where he worked as an operating room nurse. His 20-plus years of nursing includes post-surgical care, home care, psychiatry, oncology, integrative medicine and the operating room.
"Nurses are educators, primarily," Dailey said, "so I'm really interested in helping to educate people on how to live a healthier lifestyle."
In addition to teaching yoga and training yoga teachers, Dailey makes national and international presentations for Young Living Essential Oils. Each entry in his new book contains a recommendation for use of an essential oil.
"We all have very busy lifestyles," Dailey said, "so for me to sit down and write a book that takes you hours to read each day doesn't make much sense. That's why we used the daily reflection format, so you can read a page or two and you can keep that in your consciousness for a day or several days. I wanted to make something that was simple, but profound, and inspiring all at the same time."
Writing took about six months from start to finish.
"Every part of it was fun," Dailey said. "It was spending the time being creative in a different manner which I had not been used to. I mean, I had never written anything in my lifetime. The whole process was really fun, seeing the whole process grow from an idea to a physical product — when I got the first proof, it was like, 'Oh my God, I really wrote this.' "
"Dailey Reflections on Life" hopes to achieve one basic goal, according to its author. "I want to inspire people to look at their own lives and to be happier," Dailey said. "Very often we listen, but we don't really hear, and we look, but we don't really see. We need to refine our ability to take in information and not be in the past or in the future, but to be really, truly, present."
Excerpt from "Dailey Reflections on Life"
"I have never grown by the things that have come easy. As a culture, we have to realize the importance of the difficult things in our life. These experiences grow our roots; they grow our hearts and souls, too.
"We will cheat ourselves if we dance only with the easy things in life. Our roots will grow weak, and we will become less vibrant."