Life Through the Lens
Photographer Wayne Simpson prefers life on the wild side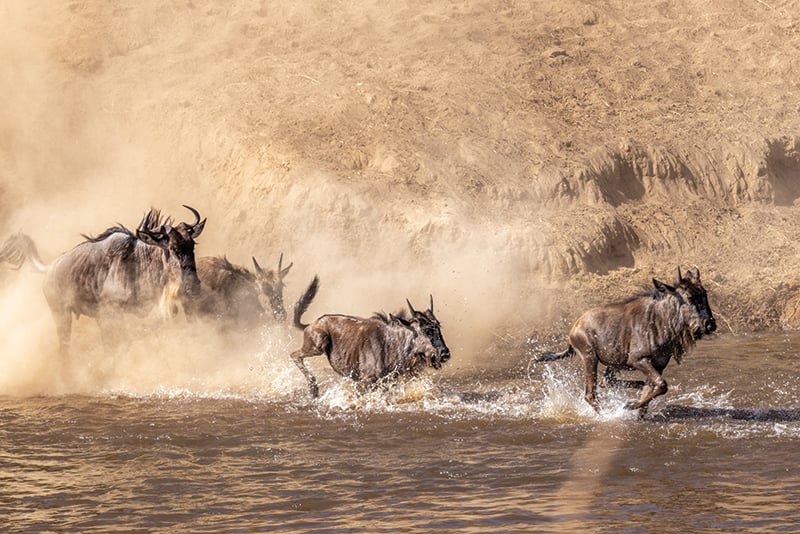 To Wayne Simpson, life is a delicate balance of preserving a moment forever and living in the moment. When behind the lens, he is attuned to what will make for a quality photo while reminding himself to stop and take in what's right in front of him. Many times, that's an exotic animal.
When Simpson was handed his first camera at the age of 12, it changed the way he viewed the world. A passion developed into a career, which over six decades evolved from weddings and portraiture to travel and nature photography.
Simpson calls Northwest Florida home, but he'd rather live out of a suitcase than a closet. He's traveled the world but has a particular affection for Africa and Tanzania, specifically. Simpson has long been interested in conservation and is keenly aware that wildlife photography not only transports viewers, but it also can educate them.
"When they see my photography, I hope people gain a greater appreciation of wildlife and the world's natural beauty," Simpson said. "There's a great need to preserve our wildlife and ecology, and in my way I hope to be part of that."
For years, Simpson has sold his wildlife photography on his website, where patrons can use the augmented reality feature to see just how a photo of a majestic lion might look in their living room or whether zebra stripes would work in their office. From there, a variety of print materials and framing options are available.
Recently, Simpson has decided to help others capture their own wildlife art by hosting safaris in partnership with Vianney's Untamed Expeditions in Tanzania. Vianney, an experienced wildlife guide, and Simpson have been friends for years and are devoted to providing people with extraordinary animal viewing experiences.
The safaris are primarily geared toward photographers but are open to anyone who wants to see wildlife up close. Safaris include transportation once in the country, lodging, meals and photography advice. Air travel is not included.
"It gives me a great sense of accomplishment being able to introduce people to animals in their natural settings, where they should be," said Simpson. "I will never tire of seeing people's faces when they see an elephant or a giraffe for the first time. Then, as the safari progresses and they observe, they begin to understand the animal's body language and their presence in nature."
---
Wayne Simpson Photography
---