Join the Clubs
Changing lives through youth development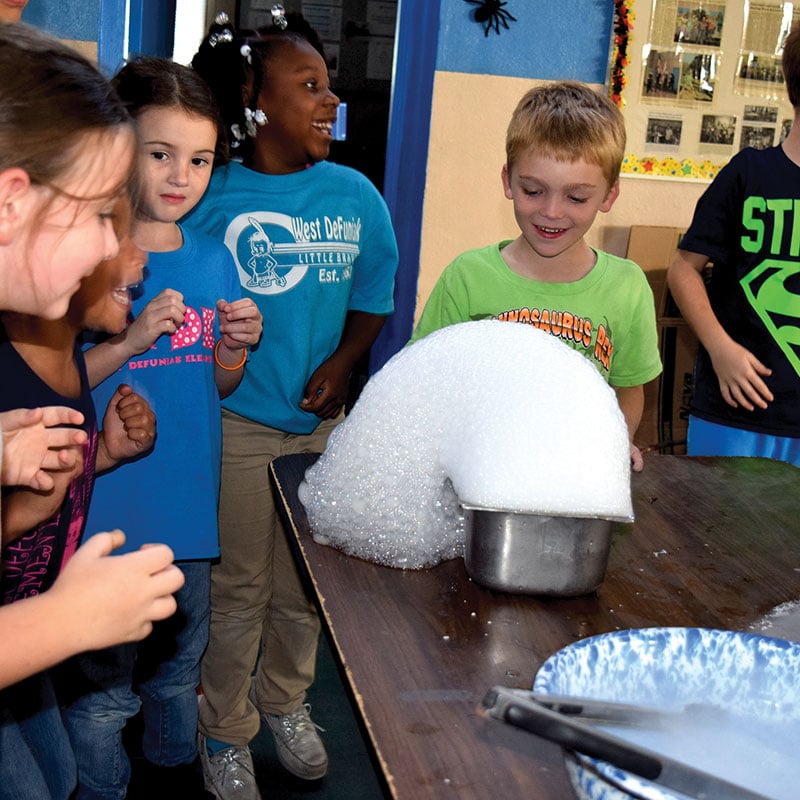 From Pensacola to Panama City, Shervin Rassa and Hank Hill have thousands of children. And day in and day out, these two men and their teams strive to make a difference in the lives of local youth.
Rassa and Hill are the chief executive officers of the Boys & Girls Clubs of the Emerald Coast and the Boys & Girls Clubs of Bay County, respectively. As an organization, the mission of the Boys & Girls Clubs is "To enable all young people, especially those that need us most, to reach their full potential as productive, caring and responsible citizens."
Across the state, 500,000 kids leave school at the end of each day headed for destinations that are unsupervised, unguided and unsafe. This is where area clubs, which aim to bridge the gap between school and home, step in by providing kids with a safe place to go after school. The clubs also engage kids in youth development programs such as "Power Hour" homework tutoring, sports, fitness and recreation, active listening, the Youth of the Year program, 21st Century Community Learning Centers and the Keystone Club.
The Boys & Girls Clubs of Bay County, which operates four club sites, began serving area youth in 1965; the Boys & Girls Clubs of the Emerald Coast, which operates eight clubs, was born three years later as the Boys Club of the Playground Area.
"We have three priority outcome areas," Rassa says. "The first is academic success. We want to make sure our kids are progressing on time, every year from grade to grade and are graduating high school on time with a plan for their future. Second, we want to make sure kids are eating healthy foods, are aware of their bodies and are making good decisions with their minds, bodies and souls. Our third priority is character and good citizenship. We want to make sure our kids are morally sound and ethically sound, and that they are making good decisions at home, church, clubs and school."
More than 2,000 kids make their way through the doors of Rassa's clubs. "If we can make sure these kids are excelling in these three areas, then we are achieving our mission," Rassa says.
In Bay County, Hill and his team dedicate their focus to addressing problems they have identified in the community. Studies show that Bay County has three times the national drowning rate.
"It's pretty high here, so that's something that we focus on," Hill says. "Kids that we serve from a lower socio-economic background don't get the opportunity to learn how to swim, most of the time."
All told, more than 400 kids received swim lessons through the Bay County ›› Boys & Girls Clubs in 2016. The clubs themselves serve more than 3,000 kids annually, averaging about 400 kids on a daily basis.
"We have a great track record of turning out some really great kids and great leaders in the community," Hill says. "There are two CEOs in Central Florida that have come through our clubs, which is a great honor."
Whether in Bay County or along the Emerald Coast, the folks at the Boys & Girls Clubs are committed to changing the lives of the youth they serve. But as non-profit organizations, they rely heavily on local residents, businesses and donors to support their mission. With multiple club sites, there is always a need for funds to maintain the facilities as well as funds to transport students from school to the clubs.
And these challenges don't take into account the day-to-day obstacles of mentoring area youth and offering top-notch programming and educational opportunities.
"In this day and age, and the community stressors that are out there for kids to deal with, 58 percent of our alumni on a national level say our clubs saved their lives," Rassa says. "We are really able to steer them in the right direction to become the humble youth we want them to be."
To learn more about the Boys & Girls Clubs of Bay County and how you can help, visit bgcbayfl.org. To learn more about the Boys & Girls Clubs of the Emerald Coast, visit emeraldcoastbgc.org.