It's Not Rocket Surgery: It's Pork Vindaloo
An adventuresome diet misadventure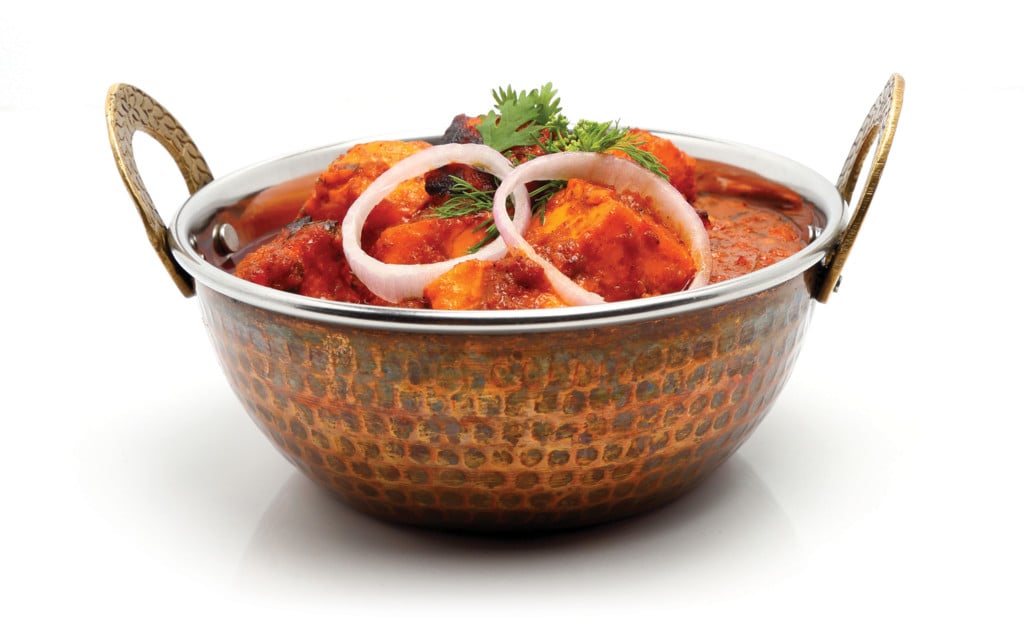 For reasons I can't explain, I had somehow developed a narrow view of Indian food. I lumped it in the "it won't like you, so don't like it" category. When it comes to food, I am up for almost anything, so my unintended boycott of Indian food was never really well thought out. My eating history is full of culinary left turns.
On a trip to Spain, my "eat anything" partner, David, and I pledged to eat the most ridiculous thing we could find on every menu. It was actually pretty wonderful. Our wives were supportive non-participants. I've learned that I prefer parts from the front end of an animal, but the back end has its own appeal. The bounty from the middle is usually the safest, but when you're on an adventure, it's usually the outer boundaries that are the most interesting.
I recall a quick, two-day trip to Washington, D.C. My friend Reggie tried to get us into what is generally regarded as the best Indian restaurant in the city, but with short notice we found ourselves at the next best thing: a new, trending Indian place in Georgetown.
It took one bite for me to realize that I had been wrong. The food was amazing. It was a burst of cumin, yogurt and cilantro. How did I miss out on this explosion of flavors for so many years? I tried to catch up in one night and left the place stuffed.
The next night, I opted to stay at a hotel near the airport because I would be departing Washington on an early morning flight. I happened to look out my hotel window, and right across the street was the top-rated Indian restaurant we couldn't get into the night before. It was kismet, so I took a chance and scored a seat at the bar.
Here's a travel tip: If you are not used to Indian food, don't eat it two nights in a row and then fly early the next morning.
It started quietly enough — a little stomach rumble, nothing serious. That lasted a few minutes, and then it hit.
It was clear that our flight was in trouble. I will spare you the gory details, but know that two flight attendants resigned, our flight was diverted to Knoxville, and seven passengers were offered free tickets to anywhere — for life. Children were crying. The guy next to me tried furiously to open the window. I had a Jakarta traffic jam in my gut, and there was a cow in the middle of the intersection.
Many questions passed through my mind.
How could I have been this stupid? How could I have knowingly put lava in my gut? Why had a jackal crawled up inside me and died? Why was I Linda Blair? Is it possible to swallow hot coals? How has India survived this long? Is it illegal to spit fire on an airplane? If I explode, will I still get my frequent flier miles? Was Gandhi truly contemplating, or was he just quietly passing gas?
I'm positive no one wants to hear the end of this adventure. Seriously, you don't. So I'll leave you with an old Indian proverb: It is little use to dig a well after the house has caught fire.
I don't know which Indian said that, but I am pretty sure that he or she had just eaten pork vindaloo. 
Gary Yordon is president of the Zachary Group in Tallahassee, hosts a political television show, "The Usual Suspects," and contributes columns to the city's daily newspaper, the Tallahassee Democrat. He may be reached at gary@zgroup.com.