It's All About Surface Value
Surfaces PCB makes a beautiful first impression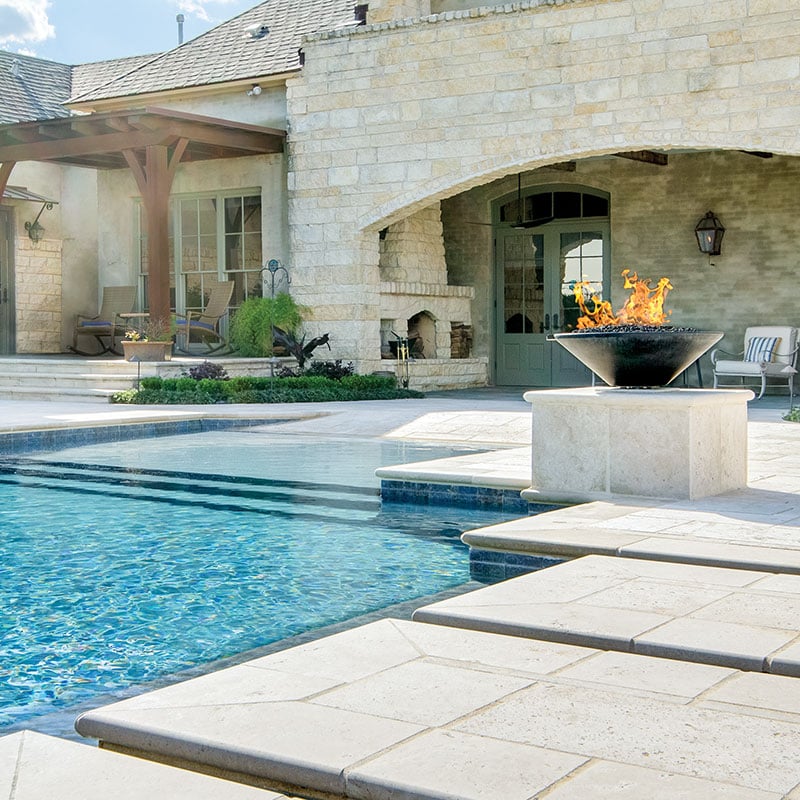 The dictionary definition of a "surface" is "the outside part or uppermost layer of something." Put in this context, you encounter surfaces various times throughout the day. Once the papers are pushed aside, you realize your desk is a beautiful, rich mahogany. When you arrive home, you begin washing vegetables below your stone backsplash. After dinner, you will gather in the living room, one child sliding in stocking feet down the hardwood hallway; the other snuggled up on your plush carpet. 
Every day your bare feet will touch the cool of a hardwood floor or embrace the comfort of downy carpeting. Your hand will graze across wood detailing or brush against a stone backsplash. Surfaces PCB knows that some of your most memorable moments will occur on these surfaces, and it is their goal to furnish the highest quality to match your lifestyle. 
Surfaces PCB is a delight to homeowners with their 12,000-square-foot showroom offering a vast array of wood, tile, stonework, carpet and backsplashes. The extensive showroom allows you to pick and personalize the style that would best suit your home, whether you make the decision entirely on your own or enlist the professional opinion of their design experts. 
Custom materials are available for all kitchen, bath and flooring needs. The showroom is adequately stocked for your style whether it is a budget-conscious condo, a blooming business or a luxurious beach getaway property. If you're just beginning to build, materials can be ordered and stored at the warehouse until you're ready for installation. 
As a family-owned business, Surfaces PCB appreciates the details that make your home welcoming, warm and comforting — a space that is intricately and distinctively your own. The staff listens to your needs, considers your tastes and employs your inspirations in an effort to cater to all you've desired from your dreamed-about home or commercial project. 
With countless interactions throughout the day, your surfaces become focal points for the senses and representations of your dwelling. Surfaces PCB can heighten your senses and allow your house to become a home.