#InspiredEC More Than Just a Hashtag
The Emerald Coast lifestyle is shared through inspirational photos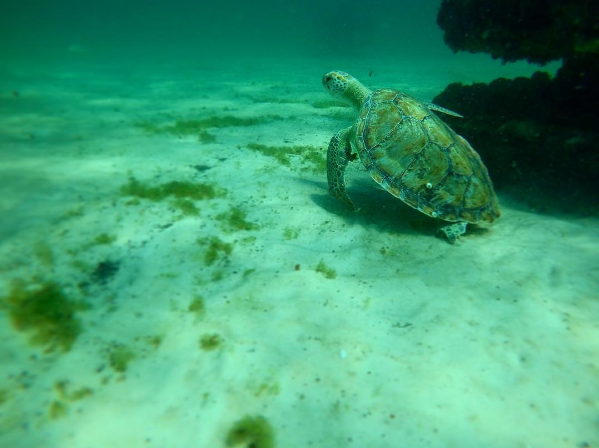 The alarm clock buzzes in your ear, you groggily pull back cozy covers and find the floor with your feet. Something spurs you to begin your day versus retreating back into your downy cocoon. We all have passions, interests, hobbies and skills that propel us forward and elevate us higher.
At the start of 2016, we asked our readers to share with us what fuels them by using #InspiredEC on social media. Over the past few months, readers have used the hashtag to share photos of beautiful artwork, weekend adventures, breathtaking sunrises, yoga retreats, tasty concoctions, marathon achievements and more. Now, we invite you to get to know the people behind their Instagram handles.
@corsignatures
@corsignatures lives in Los Angeles, but has ties to the Emerald Coast through her parents who owned a beach home in Sandestin. The artwork she shares on social media stems from her experiences on the coast. One day, she hopes to own a home on the Gulf Coast and to split her time between Florida and California.
"As an artist and designer, I am in the business of beauty and intention," she said. "The abundance within nature is continuously inspiring my work and renews my creativity. My advice would be to slow down and connect more deeply to what you love. Once you feel expanded by that feeling, go do something creative with it. Stay open."
@pensacolavibes
@PensacolaVibes finds hidden treasures right in their backyard. Nature trails, artificial reefs and the unknown excite them.
"Pensacola Vibes is inspired every day when we hear about someone being so shocked that something so gorgeous as a nature trail has inspired them to keep exploring Pensacola," they said. "It encourages us to keep posting magnificent pictures of our beautiful city in hopes that it will inspire someone else to get out and explore!"
@tothebeachhouse
@tothebeachhouse currently resides in New Orleans, but is moving to 30A in the near future. In order to achieve this goal, she and her family have dedicated themselves to living a minimalistic lifestyle. She has devoted herself to leading a meaningful life focused on family and friends, not material possessions.
"As a result, our minimalist lifestyle has enabled us to live more meaningful, valuable lives," she said. "Learning to live our lives deliberately has truly opened our eyes to so many more possibilities.
She adds, "Whatever you do in life, be confident! Reach out, talk to people, let them know your dreams."
@adamchristiansen_official
@AdamChristiansen_official knows that mind and body best receive inspiration when they are healthy and engaged. Through his fitness training at BeachFit Studio in Seaside, Adam gets to pursue his passion daily while helping others to find theirs.
"I jump out of bed every morning knowing that I get to make a powerful impact on people daily," he said. "The energy is off the chain and the results my clients get are absolutely phenomenal."
These are just four of the many who are making this world a more positive, lively and inspiring place by forging paths to happiness. Plant that garden, take that fitness class you've been too afraid to sign up for, set aside time for those who make you smile, disconnect for a few hours, start each morning with coffee and the sunrise. Encourage, unite and inspire.