Inspiration, Friendships and Extended Networks Offered for and by Women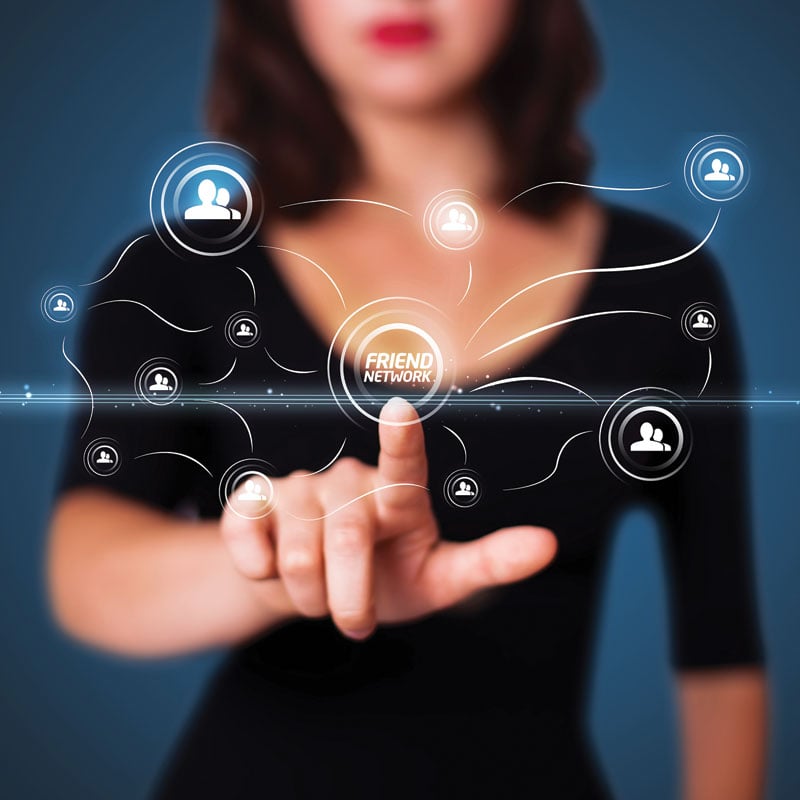 After living on the islands of Key West, in Bainbridge and also Manhattan, I returned to my home turf in 2007. Coming back to the Emerald Coast made for a bit of a pace change and reality check from the hustle and excitement of living in the Northeast.
What I missed most were the friendships I had cultivated over eight years living in Manhattan — a diverse group of women of all ages and backgrounds. Looking to nurture a similar variety of friends, it seemed to me that many connections on the Emerald Coast were exclusively tied to a social association with a church or neighborhood; a sport or women's club; or even from having grown up together. Rarely, it seemed to me, did these circles intertwine.
This observation, coupled with the completion of my second book about how women achieved the improbable while serving in the U.S. military, reinforced my observations about the limited way women network.
Talking with my friend Natalie Leon, an author and wellness trainer, we decided to start an inclusive women's group open to all circles, ages and phases of life that would provide insights and support. We called it Groundwire.
In October, we celebrated our three-year anniversary and accomplished our goal. Women from different walks of life come together quarterly to support and energize each other through networking at the Sunset Beach Clubhouse in Niceville. Each meeting includes new women. We talk, exchange ideas or make requests.
The group is international. I have met women from Poland, Italy, Germany, Ireland and Great Britain. It is also diverse. I've been delighted to have grandmothers and widows, retirees and doctors, mothers and nurses, engineers and domestic engineers, businesswomen, aspiring business women, leadership coaches, veterans and realtors — not to mention a stockbroker, journalist, chiropractor and naturopath — actively involved.
I've particularly enjoyed how we've helped each other achieve real progress. Aggie Sellers grew up in Poland, learned from her father the art of baking cakes and plans to open a bakery in Niceville called Sweet Choice Bakery. We've supported her dream by hiring her to bake for our celebrations and birthday parties and passing on her business card.
Sellers' Italian friend, Luisa Patterson, also asked us to help. Patterson has an autistic child, and she encouraged attendees to support a fun run to benefit the Emerald Coast Autism Center in Niceville. Janice Busovne, a first-time attendee and Los Angeles automotive industry representative who became a real estate agent 15 years ago, eagerly agreed. Running her first 5K with her daughter, Julia, in support of Luisa's request, Busovne said to me, "This fulfilled a personal goal of mine. I wasn't just running for me, I was running for her."
I've also learned about the depth of homelessness in our community after meeting Molly Wong. She works with the Okaloosa/Walton Homeless Continuum of Care — Opportunity Inc. in Fort Walton Beach. Wong has shined a light on this local issue for us — an audience typically cloistered from this dark reality. We learned that there are homeless pregnant women and veterans in our county — adding children and men, there are more than 2,700 people without adequate shelter.
Kate Thomas recently moved here from Great Britain where she was working at a pharmaceutical company conducting clinical trials for cancer drugs. Here, she decided to become a full time "mum" and is pursuing her apprenticeship in glasswork. She expressed a need to find an electrician to help hook up the kiln in her garage so she could fuse glass into art. Groundwire provided the connection and grounding.
The women in Groundwire have inspired me to reflect upon my own life and make a change after asking myself what was it that I always wanted to do? I always wanted to pursue a graduate degree and become a journalist. The group motivated me to take action. Now, I've nearly completed my master's degree in journalism, am taking classes online from Harvard University and have completed an editorial internship with EC Magazine.
Groundwire has been rewarding and life changing in ways I would not have envisioned possible or probable a short time ago. I am proud to have cultivated a network that is growing and changing. These women have been a ground wire for me.
Find out more about Groundwire on Facebook.