In Search of Normality
Younger adults and teenagers are usually not seeking enhancement procedures.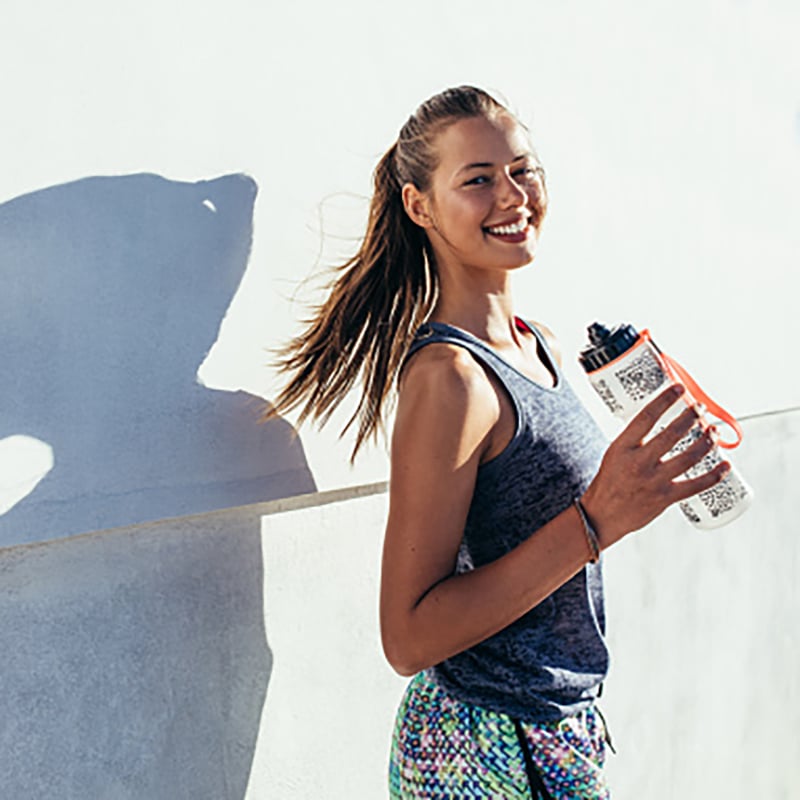 When people think of plastic surgery, they tend to think of some form of enhancement of a physical trait.
This is quite often the case in older adults. Older adults want to look better than how they would normally appear.
For example, they want to look better than their actual age, improve upon the body's changes after having children, or correct a deformity from a surgical procedure.
Younger adults and teenagers are usually not seeking enhancement procedures.
They are seeking normality.
Two issues that quite commonly come up in my practice are asymmetry and breast hypertrophy (extremely large breasts.)
Younger women are generally not looking to have their breasts enhanced, but to be normal in appearance.
Asymmetry of the breasts due to one breast not developing properly is not normal.
Excessively large breasts are not "normal."
As far as asymmetry is concerned, most people realize that the right side of their body is not a mirror image of the left side.
However, asymmetries between the breasts of one to two cup sizes are very noticeable and can cause problems with activities and the fit of clothing.
If a young woman is a B- or C-cup on one side and less than an A-cup on the opposite side, she will have a difficult time finding clothes that fit properly.
She will sometimes have difficulties with physical activities. Most commonly, she will be very self-conscious about her appearance because her breasts are not normal like those of other young women.
Surgical correction can be life-changing for young women affected by a significant asymmetry.
Several different types of procedures are utilized. Sometimes a breast lift, a breast reduction or breast augmentation can improve the asymmetry.
Regardless of the surgical procedure, the result is an improvement in confidence, a more secure feeling, and a feeling of normality.
Breast hypertrophy (extremely large breasts) can be quite troublesome to a young woman or an older teenager.
When a 16-year-old girl wears a DD, DDD, or even larger cup size bra, she feels abnormal. She is not like the other young women. She can't wear the cute little tops that her friends wear.
Often, she becomes an object of sexuality, and she mentally is not prepared for this.
Physically, she has limitations and quite often she is seen as odd in gym class or at other social functions.
A breast reduction is often a life-changing procedure.
Young women will report to me that they have an improved posture, that their physical activities are much improved, and that they feel normal.
One such patient was a college athlete. She stated that breast reduction surgery not only improved her overall well-being, but also improved her performance in her sport.
Although we usually think of plastic surgery for enhancement and super-normal features, often for young women, normality is all they want.
Meet the Experts
William R. Burden, MD, FACS
Dr. William R. Burden, MD, FACS, is a board-certified plastic surgeon, a fellow of the American College of Surgeons and a member of the American Society of Plastic Surgeons.
He is the founder and CEO of Destin Plastic Surgery and is also the founder of the Destin Surgery Center, housed in the same building.
Dr. Burden has developed highly specialized techniques for breast, face, and body contouring procedures.
He has published two books that have been on the Amazon bestsellers list; the books discuss the "No Scar on the Breast" enhancement technique and the Brazilian Butt Lift performed with advanced fat grafting techniques.
Dr. Burden is the only plastic surgeon in the area who is a member of the speaker's bureau for the Allergan Corporation.
He routinely teaches cosmetic facial procedures to other physicians, and he has presented studies nationally and internationally on breast surgery.
To learn more about Dr. Burden, visit ThePlasticDoc.com.
Bill Edelman, PA-C
BOTOX Cosmetic injections is a way to combat unwanted facial lines.
BOTOX Cosmetic is FDA-approved and is the only product that temporarily improves both moderate to severe crow's feet and also frown lines between the brows in adults. It is a prescription medicine that is injected into muscles.
At Destin Plastic Surgery, men and women taking advantage of BOTOX Cosmetic are in extraordinarily good hands.
The practice's injector, Bill Edelman, is a certified physician's assistant who works under the supervision of Dr. William Burden.
He is among the most experienced providers of BOTOX Cosmetic in the United States. Indeed, patients travel from around the country to have "BOTOX Bill" administer their treatments.
Men, like women, want to look as young as they feel. Treatments including BOTOX Cosmetic help minimize forehead wrinkles, vertical "worry lines" between the eyes and crow's feet around the outer edge of the eyes.
BOTOX can also be used to treat men who suffer with hyperhidrosis, a condition that results in heavy sweating.
It is addressed by injecting BOTOX in the area of the sweat glands.
For more information about BOTOX Cosmetic, call Destin Plastic Surgery at (850) 654-1194 or contact the practice online to request a free skincare consultation.
(850) 654-1194 | 4485 Furling Lane, Destin | theplasticdoc.com