Illuminating All The Possibilities In Your Home
The right lighting can beautify your home or property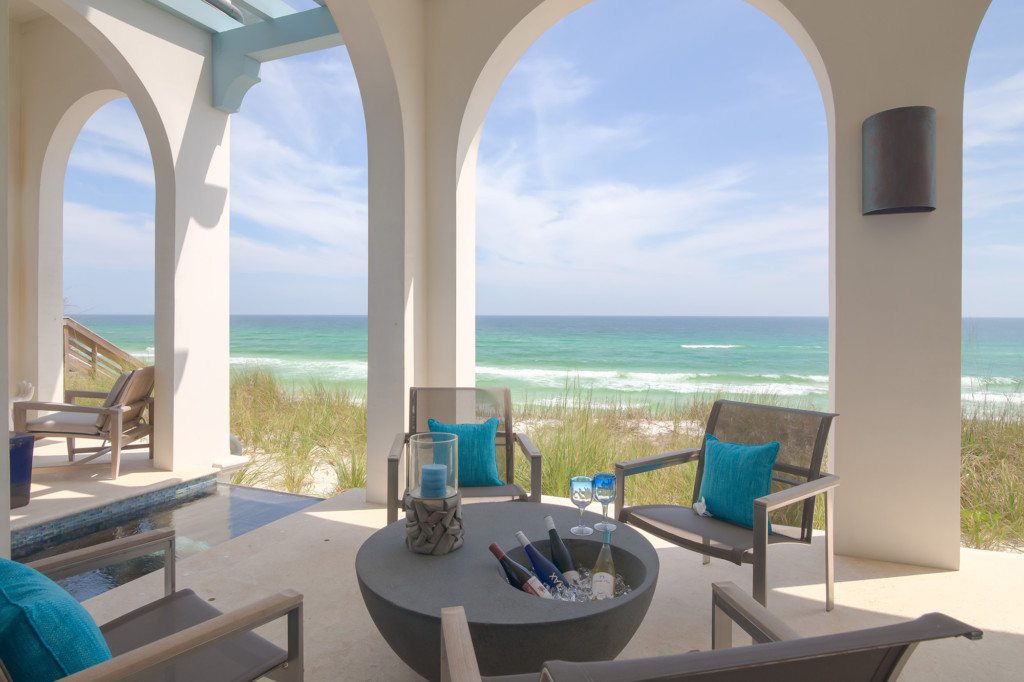 You might say lighting is Monet. It's Picasso. It's Van Gogh on voltage.
"I've always said lighting is art, period," said Katie Sanborn, owner of Beautiful Lights in Destin. "And you can create whatever you want with it."
You can create beams, baseballs and even bolts of lightning — at least the effect of them. You can line walkways, illuminate trees or highlight your home.
Of course, we're just shining the surface. When it comes to outdoor lighting, consider your options numerous and your exterior's outlook luminous.
The Emerald Coast features special opportunities and precautions. Both involve water.
Your goals
Decide whether you want to add lights to your front yard or backyard, or maybe to your dock, pool, porch or patio. Maybe you want to light up the front of your home.
"In the backyard, are you trying to create a party type of atmosphere, or do you want it very quiet and just beautiful?" said Gordon Wuthrich, owner of The Lighting Company in Niceville. "If the issue is, 'All I want is beauty,' take a path toward landscape lighting."
That could include lights on your walkway, garden or trees, among various options.
Architectural lighting involves portions of the home itself, often just the front. That requires more design skill but offers beauty and security, Wuthrich said.
Some specialists, including Jerry Johnson, owner of Coasting Lighting Design in Miramar Beach, emphasize low-voltage lighting for its cost and energy savings.
Landscape lighting
Pinpoint plants and trees that, through lighting, will create interesting shadows on your home or other buildings on your property, said Sanborn, owner of Beautiful Lights.
Don't hold back.
"Shoot a beam," Sanborn said. "It's all about the shadowing." You must experiment, she said.
She and others emphasized: Never put the light in a window area. For those who enjoy their sleep, that wouldn't be a bright idea.
But think beyond home and land. Some customers who have a dock in a boathouse want to light the water under the dock. Glows of blue or green resonate there, Sanborn said.
"You can create interesting concepts with your lighting on water, as well as on structures and landscaping," she said. "And it's fun to try to create these things."
Trends include Wi-Fi enabled controllers or transformers that allow homeowners to adjust brightness and color temperature during the holidays, according to an email from Tessa Broadwater of Lighting Etc in Inlet Beach.
Architectural lighting
Many people opt to illuminate only the front of their home.
"That's probably the cheap and cheerful way of getting some lights on a property," said Wuthrich, owner of The Lighting Company.
Johnson, of Coastal Lighting Design, said customers in a small to medium-size home could get an installation package for about $1,000.
You could light the front of your home yourself for about $500 or less, he said. But consider the time, the positioning, the knowledge and the warranty that you'd get from most lighting professionals, who understand voltage and wiring.
Coastal caution
Homeowners on or near the coast must consider the corrosive effects of sand blasting and salt on lighting fixtures and equipment. So strongly consider copper, brass or composites and avoid using paint, Sanborn said.
Wuthrich said he uses only brass lighting. On the coast, he said, aluminum can rust out in five years. You can get 15 years out of brass, he said.
Thinking big
When putting lights on your home, Sanborn said, err on the side of large. The light will never look beautiful if it's too small, she said.
Say the light you bought isn't attractive.
"If it's perfectly balanced and a great size," she said, "you're going to love it, anyway."