I Want to Run Like a Girl, Too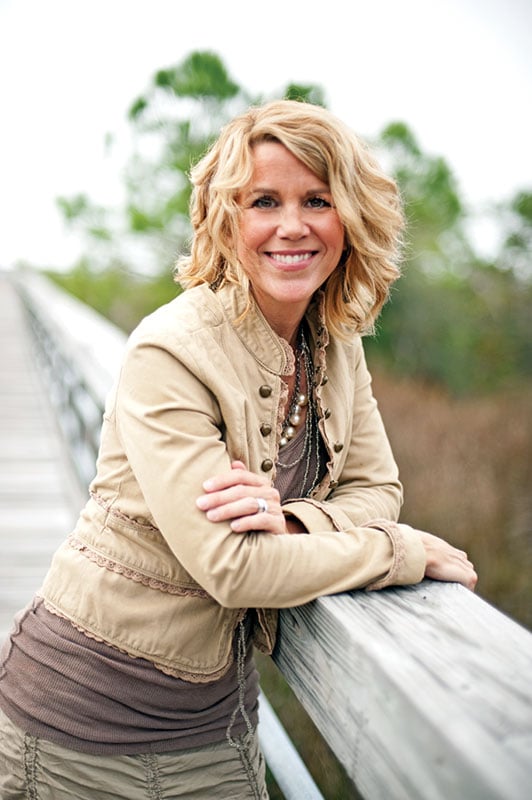 I have had women on my mind lately. (But not in the way you may think.) And rightly so, because women seem to be having a (well-deserved) moment as the expression goes, as well they should …
Global Citizen is a grassroots effort created to bring awareness to human issues such as poverty, hunger, the environment and civil rights. They put together a star-studded festival concert held in Central Park in New York. One of the highlights of the show (other than Queen Beyonce's tour-de-force) was when Malala Yousafzai took the stage in her colorful sari to encourage the live audience and television viewers to join her in her fight for education for all. (As you may recall, Malala is the brave and tenacious young Pakistani teen who was shot in the head in 2012 by Taliban gunmen as she walked home from school.) Obviously, no one has been successful in striking down this fearless young woman's passion, and she seems to be even more resolved to speak her mind and build on her status as the youngest Nobel Prize laureate.
As young women like Malala around the world watch, our U.S. presidential election welcomes women from both sides of the aisle to vie for the big seat in the Oval Office. Regardless of your political leanings, I hope you are as excited as I am to see intelligent, strong, accomplished women taking the debate stage and touring the country to state their cases in an effort to earn votes for the most powerful job in the free world.
Speaking of politics, I recently learned about The Institute for Women in Politics of Northwest Florida, which was created with a mission to empower and encourage local women to run for office. As I noted in Eudaimonia in this issue, the highest number of women in office in our region are in Escambia and that is a paltry 34 percent. Perhaps Carly and Hillary will inspire more of the 51 percent of the population to get involved by seeking office all across the nation. They both have my vote on that.
Another impressive group of local women comprise Impact 100, a grassroots organization formed in 2012 to harness women's power and funds in an effort to help nonprofit groups who identify a specific need. On Nov. 15, the group chose three finalists, each of whom received $107,667. (We hope to tell you more about this in a future issue.) None of this is possible without the stalwart leadership of women, including attorney Michelle Anchors, executive Sandy Sims and accountant Christine Carter. Each are each leaders in their fields, members of Impact 100 and tireless champions for numerous community causes.
When it comes to recognizing community leaders, our sister publication, 850 Business Magazine does a great job of it. Ten distinguished local women were honored at the second annual Pinnacle Awards at WaterColor Inn and Resort. Carol Carlan, recently tapped to lead the Sacred Heart Foundation, is one of the winners who graces the cover of this edition of Emerald Coast Magazine thanks to a terrific profile piece by another female powerhouse in her own right,
850 editor Linda Kleindienst.
And change is coming to the way we'll make change. The $10 bill is being redesigned to honor a to-be-named woman who helped shape our country. It will be unveiled in 2020 to celebrate the 100th anniversary of the right of women to vote. But it's not too early to celebrate if you ask me.
Anyone who bet a ten-spot or any other amount on the U.S. Women's Soccer team won big. And females of all ages won again when the president said during the team's recent visit to the White House something along the lines of: "Every member of the U.S. national soccer team proved that if you run like a girl … you're a bad ass."
I could go on and on, but I'll end with sharing that while I was writing this column, my 14-year-old daughter appeared in my office in full costume as Captain America. Not in tights, but in a dress. That image sums up what's been on my mind lately. A feeling of hope and perhaps some overdue justice for some much needed … girl power.
It's Women's History Month, so to all the sisters, mothers and daughters out there … you go girls!