How To Get Your Best Holiday Hair
The right style will turn heads and inspire confidence.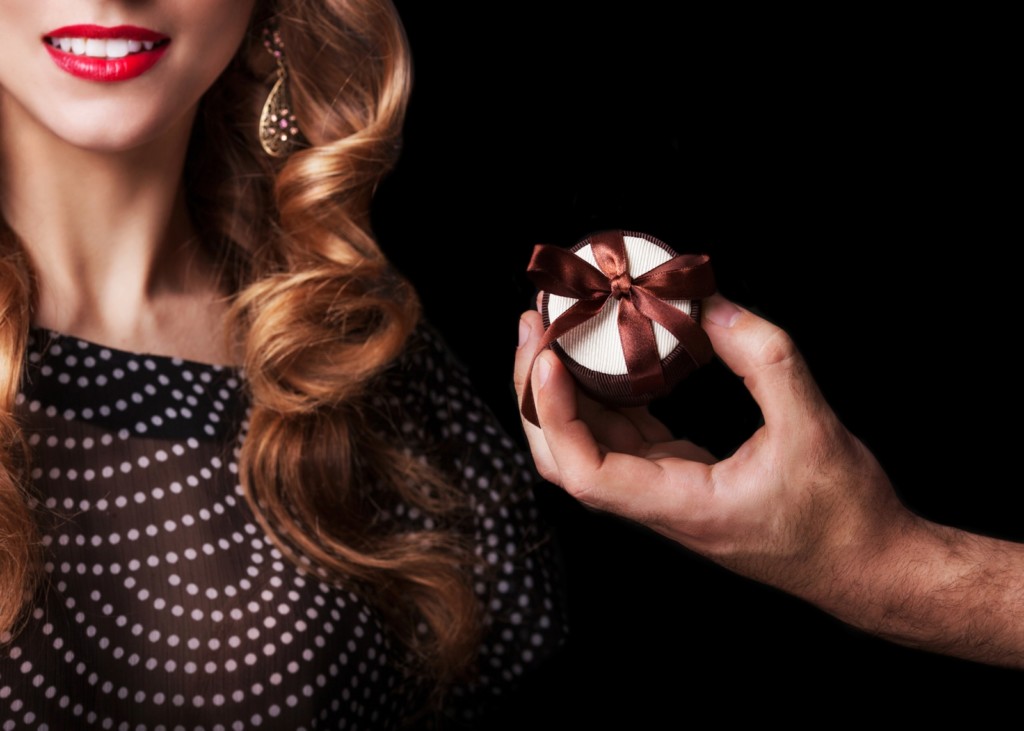 It's a tradition at my mammy's house that, every Christmas morning, the family poses for individual photos in front of their stocking.
A flip through a seasoned photo album reveals decades of hair horror stories: That time I chopped my own bangs and dyed my locks darker to appear edgy; when cousin Jesse rocked a solid bowl-cut; and, who could forget Poppy's Ron Burgundy mustache?
Of course, we thought it all looked great at the time. We were victims of vanity, save for Uncle Michael, whose tresses fell out before he turned 30.
But, for those who still have locks, you want it on-point for the holiday season.
Be it for Mammy's stocking photo, an office party or New Year's Eve out with the girls, wear a style that won't leave you camera shy.
"This winter, expect to see a lot of warm hair colors," said Domenica Stevens, lead stylist at Serenity by the Sea Spa at Hilton Sandestin Beach.
"Blondes will transition to a creamier blond, while brunettes will go for raven-black hair. And, those who loved the dark-hair, light-root balayage look all summer/fall will tone their blonde down to more of a 'bronde' caramel."
As for the ladies who like to go bold, spice up the season with rich cinnamon-reds and sugarplum-purple lowlights that flatter any skin tone.
While we're on the subject of audaciousness, have you been toying with the notion of a "new year, new you" for 2019?
One of the best ways to start fresh is, quite literally, to chop away that which has been weighing you down.
"Blunt cuts are back," Stevens said. "You can officially wave goodbye to the layered, textured look and say hello to blunt lobs and blunt bangs."
The lob, or "long bob," is simply an extended version of the signature bob. Feminine, chic and versatile, the angled cut falls just above the shoulder, lending itself to plenty of creative hairstyles.
But, if you're like me and can't fathom parting with your lengthy locks, the blunt bang is an appealing alternative. Think Taylor Swift and Kerry Washington, whose low-maintenance fringe is always red carpet ready.
"For those with long hair, loose, bohemian-braided up-dos are trending for holiday parties," Stevens shared. "Messy buns or top-knots, which were a huge trend last winter, continue to roll into 2018 with a bun or top-knot on the crown of the head, and the rest of the hair down."
But, now that the humidity has diminished, don't be afraid to let all your hair down. Though winter is welcomed by gals prone to frizz, you may find the cooler air hinders your natural volume.
"Give your hair texture," advised Laurie Martinez, owner of Trends Salon in Pensacola. "Flat irons, curling irons and wands add volume and style, but, if you're in a hurry, fashion your hair into some loose braids beforehand. Take the braids out when getting ready and tousle with a sea salt spray, or smooth the waves with a wide-tooth comb for a classy, retro look."
Martinez said it's imperative to apply heat protection, such as Hot Sets by Redken, Iron Master by ColorProof or Heat protection by Moroccanoil, to shield your strands from damage.
Stevens is also on board with Moroccanoil for its restorative properties. "Products from Moroccanoil, like the Moisture Repair Shampoo and Conditioner, help infuse the hair with argan oil and moisture so it looks and feels fresh. Minu, from our Italian line, Davines, also helps preserve your new winter color and keep it looking rich and alive."
Keep in mind that hair and makeup go hand-in-hand. If either side is lacking, your look will miss the mark.
According to Martinez, it's time to take the plunge into false lashes … but not with the peel 'n' stick kits you pick up at the corner drugstore.
Individual lashes, which can be applied by your local salon, are an inexpensive, ingenious way to create a natural, full appearance.
"A fresh coat of mascara and the right lip color will do wonders for a fresh look, so take the time to find your lipstick for the season," she suggested.
"It's great in a pinch, because sometimes, makeup in the car is just going to have to cut it on the way to your kid's holiday cookie exchange!"