How to Decorate Like a Designer With Your Flea Market Finds
Shanty Chic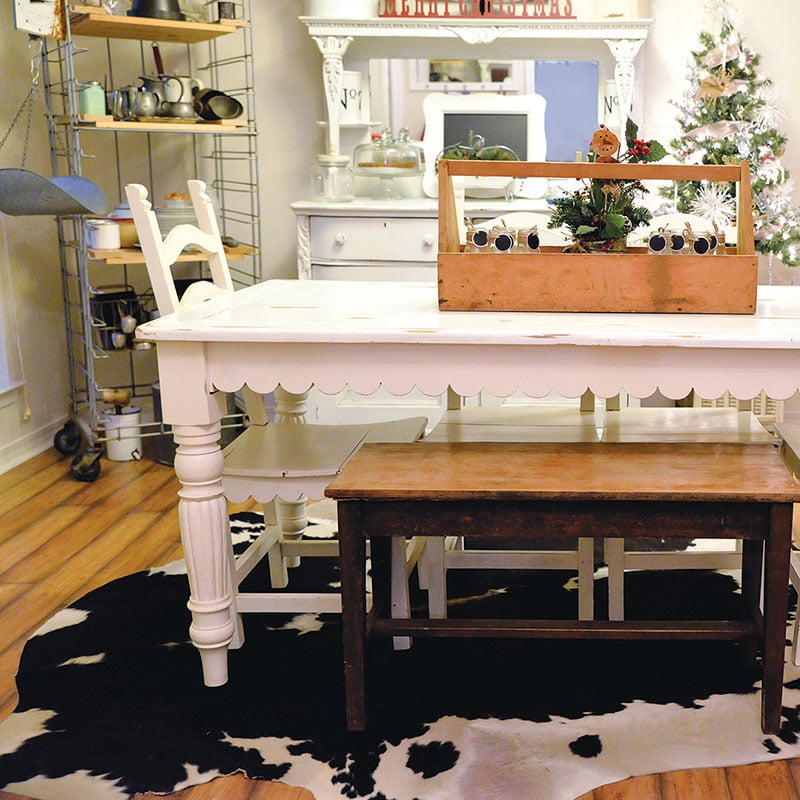 We all love a bargain, but flea marketers contend that it isn't just thrift that compels us to pore through phantasmagorias of clam cages, orphan dishes, vintage Christmas ornaments and cast-off furniture.
"America has come to love re-using and re-inventing cast-offs," explains Stacie Hoard of De 'France, a Fort Walton Beach indoor flea market specializing in home furnishings. "It has made flea market decorating a very hot trend. And the appeal is clear. What else but one-of-a-kind treasures can create such uniquely personal rooms?"
 Obviously, designers and editors agree with Hoard. These days, you find charming thrift-decorated homes and furnishings featured by glossy home magazines, on HGTV and even in upscale catalogs.
The rooms look so effortless. But are they really that easy to create? Is it actually OK to marry rustic country styles and sleek mid-century furnishings? Can that antique child's cart turned coffee table live happily with a Queen Anne sofa? What to do about the bird house collection that's growing out of bounds?
Well, yesteryear's matchy-matchy rooms, bought as sets, were unquestionably easier to deal with (albeit boring), but Stacie Hoard and other design-savvy flea marketers insist that you, too, can create wonderful interiors that fuse disparate elements. To help you on the journey, they have come up with some tried and true guidelines.