How Sculptor Linda King Shapes Her Life
Sculpting a Legacy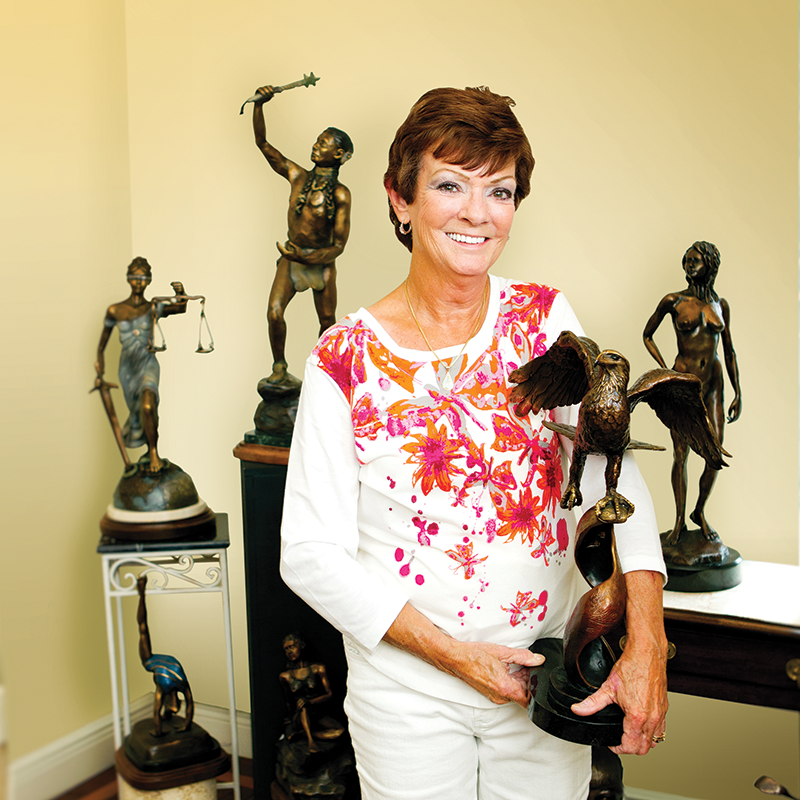 After retiring from accounting, Valparaiso resident Linda King craved change. "I didn't want to work with numbers or financials anymore; I wanted to do something with my hands," she said. Now, King shapes figurative and portrait sculptures.
Bronze sculpting is complicated and takes roughly three months. It starts with a wire figure onto which King applies clay, forming the sculpture. Then she makes multiple molds from different materials, coated on and inside each other: rubber and plaster, wax, ceramic and, finally, bronze. After sand blasting with glass beads, King applies patinas for color and mounts the sculpture to the base. 
King designed the prestigious Taylor Haugen Foundation trophy and builds it each year. Brian and Kathy Haugen scoured the country for the right sculptor, eventually selecting King from their own backyard. After hearing the foundation's story, King began her design. The eagle, poised looking upwards to take flight, traditionally conveys majesty; the upward spiral it perches on represents Taylor Haugen's life and ascendance. 
"I knew that his 15 years of being on this earth was [for a] very special reason and there are more important things to come of it," King explained. The trophy had to be as distinguished as the boy for whom it was named.