How One Bay County Company Bounced Back From Hurricane Michael
E.F. San Juan lauds community effort in its recovery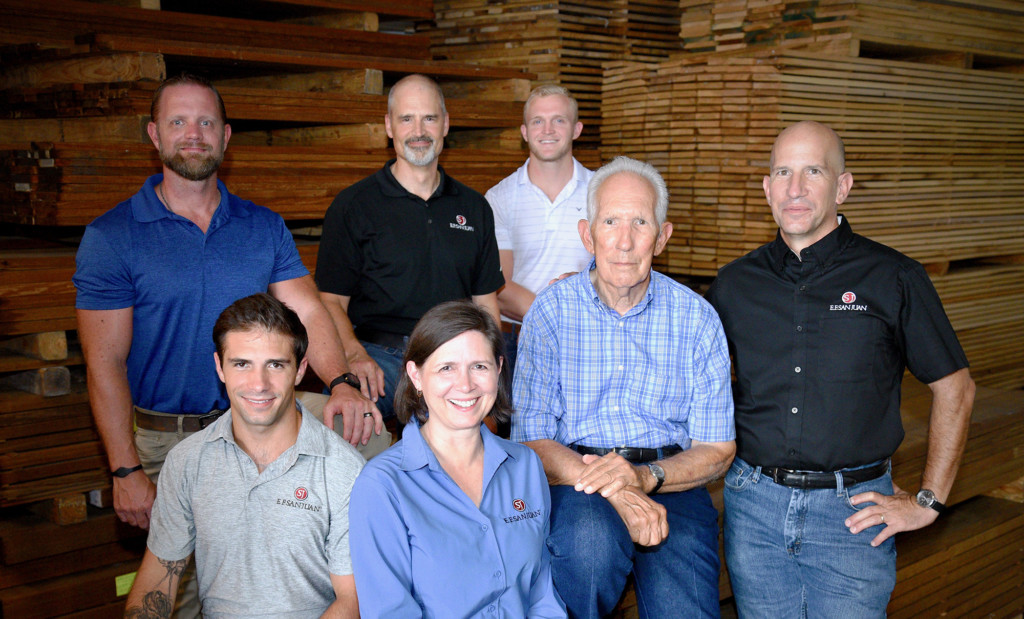 In the wake of Hurricane Michael, E.F. San Juan found itself in the same position as hundreds of other Bay County companies — devastated.
Michael's heavy winds and rainfall wiped away the custom millwork company's production facility in Youngstown, leaving it with nothing but machines bolted to the ground.
"It was pretty devastating," Buddy Czubaj, general manager of E.F. San Juan, told Emerald Coast Magazine. "Our main production facility was gone, and all of our warehouses were damaged."
The hurricane made landfall near Mexico Beach and hit the region with its full Category 5 force, destroying homes and businesses and wreaking havoc on the lives of the rich, poor and middle class alike.
Through May, Bay County residents filed more than 97,000 residential property claims, according to data shared by Carol Roberts, CEO of the Bay County Chamber of Commerce.
The storm also left more than 1,000 commercial businesses with at least 45 percent damage and more than 360 of those completely damaged, she said.
Through the storm's effects could last for years, E.F. San Juan has joined many others in recovery. Roberts said 80 percent of Bay County's damaged businesses are back up and running. E.F. San Juan got back to work about two weeks after the hurricane, even as its facilities lay in ruin.
Contacted by Emerald Coast Magazine, its leadership reflected recently on the devastation and the journey.
"I'm proud to be in this business," Czubaj said. "We are blessed to go through it together and bring the company back to be better than it was before."
Edward F. San Juan, the son of a master craftsman, founded the company in 1976, and it became known along the Emerald Coast and elsewhere for its doors, moulding, craftsmanship, designers and architectural millwork.
Its work is reflected in local residences along 30A, plus in the Destin Library and the State Capitol building, among other places.
A year ago, Hurricane Michael hit with such destruction that the company wasn't sure what it was going to do.
"I try to stay optimistic just in general in life, and I try to think, when bad things happen, something good's coming around the corner," cofounder and president Edward San Juan, son of the founder, said in a video posted on Facebook in April by the Woodworking Machinery Industry Association Conference.
"… And so we were looking for, 'What's the good from this?' And it just poured in."
The company said employees, who'd been deeply affected by the hurricane, quickly got back to work.
Customers called and said, "Don't quit." Organizations and entities such as The St. Joe Community Foundation, Alys Beach, Visit Florida and Seaside Institute helped.
Companies donated gift cards for employees. Even competitors of E.F. San Juan asked what they could do to help.
The company also trumpeted broader efforts, such as those by the American Red Cross, Salvation Army and Volunteer Florida, and it encouraged residents to donate to those nonprofits and others for the sake of the region.
Such outpouring of support left company leaders overwhelmed at times, San Juan said on the woodworking industry video.
His company did its part, too, giving out Christmas bonuses early, collecting clothing donations and hosting a barbecue for employees and their families. "When you put people first, good things come out of it," San Juan told Emerald Coast Magazine.
"It is our guiding force to always do the right thing."
What has emerged, he said, is a better, stronger company, with brand-new machines, warehouses and facilities.
It's little wonder that the company begins many of its Facebook posts with greetings such as "Happy Monday!" and "Looking forward to the new week!"
The hurricane "gave us the opportunity to build for the company we are known for today, not who we were 40 years ago," San Juan said.
"As a team, we benefitted. It allowed us to focus on parts of the company that were not perfect and to better serve our customers."