How Crossfit is Shocking Your Body Into Shape
What's the WOD? CrossFit Explained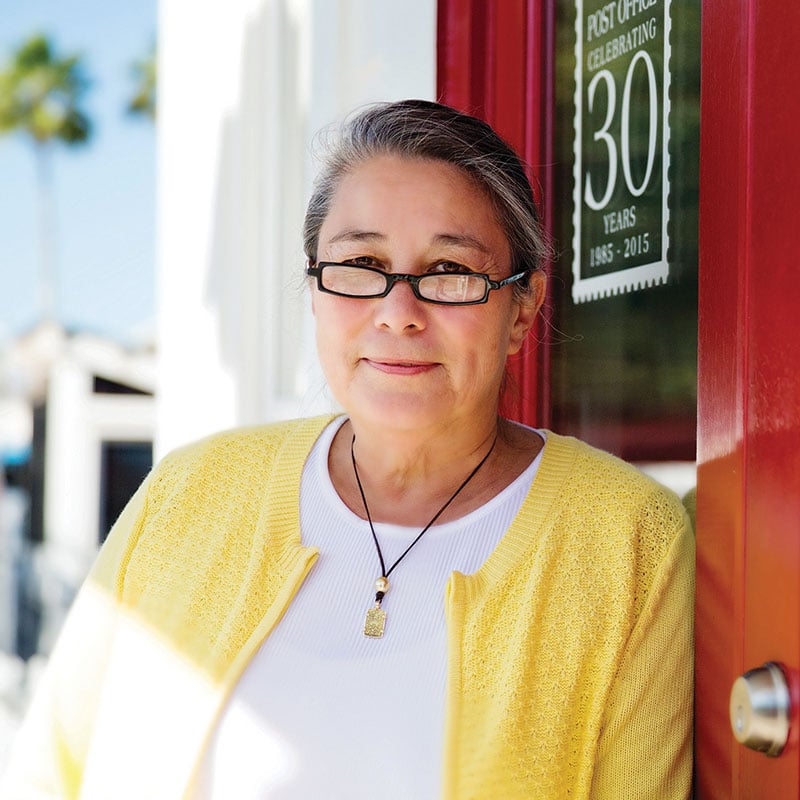 It sounds so easy. Run three miles, do 100 pushups, add 100 sit-ups and lift kettlebells over your head until you can't lift your arms anymore. Tomorrow you do headstand pushups and climb to the ceiling on heavy rope that will burn you if you try to come down too fast. The day after that … well, who knows? That's the method behind CrossFit. It's the most intense workout of your life, and it's unpredictable. You never know what you're going to be doing one day to the next.
"I'm not going to lie. What we do here is not easy. A lot of times we're in the middle of doing the workout and we ask ourselves, why are we doing this?" said Lloyd Rodriguez, co-owner of CrossFit Santa Rosa Beach and CrossFit Destin. "Everything worth anything is going to take some struggle to get, but when you're done doing it, you're going to feel so much better about yourself, physically and emotionally."
CrossFit is a high-intensity core strength and conditioning program based on constantly changing Workouts of the Day — WODs, in CrossFit-speak. It incorporates elements from gymnastics, Olympic weightlifting, dead lifts and jumping rope. You won't find workout machines such as stair steppers, stationary spinning bikes or treadmills in a CrossFit gym. What you will find are barbells, kettlebells, some gymnastic equipment and climbing ropes. Here, the human body is the workout machine. The workouts are designed to improve, among other things, your stamina, strength, coordination, agility, balance, power and speed. The ever-changing nature of the regimen is that way for a reason, Rodriguez said.
"You never really want to get into any kind of a routine. Your body adapts to anything you throw at it. Anything. The last thing you want to do is create a routine where it can adapt. You want to keep shocking it," he said. And as far as how often you work out, that depends on how you're feeling one day to the next.
"What we encourage is if you're not necessarily going to work out five days a week, maybe do CrossFit for three days, but you still want to stay active. Well, maybe one day you go for a jog, or a bike ride. Or do one of our cardio classes that isn't CrossFit, something different. But I would say three to five days is usually the safe number a majority of the people do," he said.
CrossFit was founded by Greg Glassman, a scraggly-haired, unconventional entrepreneur, in Santa Cruz, California, in 2000. His system proved addictive and quickly spread to competitive athletes, special operations units, military and police personnel and everyday fitness enthusiasts. Today, there are more than 7,000 affiliate gyms around the world.
Since they can most often be found occupying former warehouses, CrossFit "gyms" are called "boxes."
"CrossFit, in a nutshell, is basically every workout that has been invented, or that has been around, wrapped up into one workout. Minus the machines," said Kathy Rivers, Rodriguez's business partner. "I've done bodybuilding, I've done the regular working out, I've done the machines. But what happens with the machines is they limit your range of motion. So it doesn't teach you to use your core."
CrossFit trainers eschew machines, which they say tend to limit range of motion, in favor of more basic workout ingredients: free weights and ropes.
CrossFit might seem a little intimidating to an outsider. But despite what people think, it's actually something everyone can do, Rodriguez said.
"CrossFit is for everyone. And the only way to find the correct CrossFit gym for you is to actually go through the door and talk to the owners and look to see how they coach. Look and see what their programming consists of," he said. "Our box is very diverse as far as the fitness level of the people that are members. We do have some people that are athletically inclined, and we also have people that are either coming off of rehab or just have overweight issues. So we have a very diverse group of people."
Everything is scalable, so CrossFit is available for every fitness level, Rivers said.
"The only difference between the boxes is the personality and the energy of the actual coaches themselves," she said.
Unlike a typical gym, at CrossFit you're not turned loose to do your own thing. Just like sports training, a coach is there to give you direction, teach you how to do things the right way and lend encouragement. But unlike training for any particular sport, CrossFit workouts are designed to prepare the body for any physical contingency in everyday life. That's why they're becoming more and more popular.
"It's all functional training. That's the difference between a CrossFit box and a regular global gym like a Gold's Gym or a Planet Fitness," Rivers said. "Instead of using a machine, you are the machine. So it not only trains you to be in better shape and to look better, it also trains you for life. That's why it's so popular; it's not about the aesthetics. The aesthetics of looking good or having six-pack abs or whatever, that's just the icing on the cake."
CrossFit can be exciting, productive and socially enriching — just as long as the clients take care of themselves and the trainers do the right thing, according to Mark Lui, director of cardiopulmonary rehabilitation at Tallahassee Memorial Hospital.
Lui is an exercise physiologist who has worked in cardiac rehab and wellness programs for 33 years. He's seen different high-intensity workout programs come and go over the years. But CrossFit, he said, is one of the most stable programs he's seen for quite a while. In general, he favors some high-intensity exercise programs. But he urges caution. If you're over the age of 35, you should check with your doctor first. And if you have a history of lung, heart or kidney problems, you should probably steer clear of any high-intensity program. Even if you are healthy, he said, extreme exercise is not something to enter into without first having reached a certain level of physical conditioning.
"This is not something you want to go into deconditioned," he said. "I would suggest before CrossFit you spend three months at a lower-level cardiovascular activity and weight training. Hopefully the instructor has kind of a progression to where you have lower-level introductory CrossFit and (then can) progress up."
Rodriguez understands those concerns but said the great thing about CrossFit is you can modify your workout to accommodate whatever fitness or wellness level you're on. There are ways, he said, to do the movements and exercises safely.
CrossFit instructors recommend that anyone who is out of shape spend a few months doing lower-level workouts before taking on the heavy lifting.
"I can take a senior citizen who just had a new hip and have them do CrossFit. You modify the movement to accommodate what they are capable of doing," he said. "So with that being said, you don't really need to put someone through a pre-course. You just need to know how to coach them correctly from the beginning. You need to understand their limitations, whether they are a couch potato or whether they are a senior citizen or whether they are somebody with an injury. You've got to understand what the best route is for them so that they can take part in the class.
"It's all about form. If you don't use the proper form and just be a brute and muscle it up, absolutely, it's only a matter of time before you injure yourself," Rodriguez said.
What does Rivers have to say to the women out there in particular who might be intimidated by CrossFit?
"They say they don't want to do CrossFit because 'it's going to make me big.' And my whole thing is, no, CrossFit isn't going to make you big. Cupcakes are going to make you big. But not CrossFit," she said.