Holiday Gifts for Folks with Green Thumbs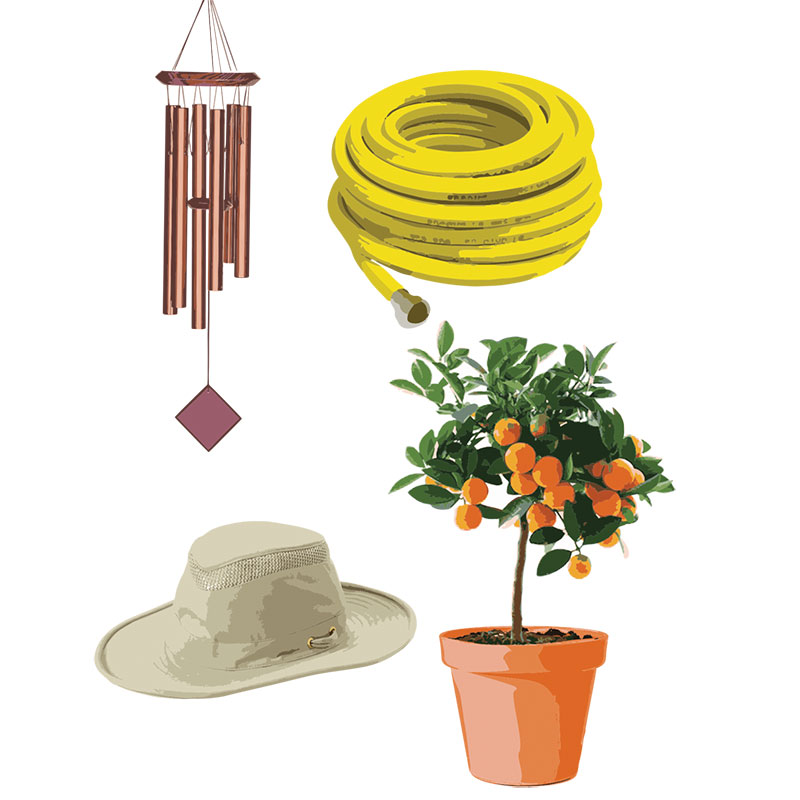 Gardeners are ridiculously easy to please when it comes to selecting holiday gifts. Gift certificates to their favorite plant nursery are always appreciated — even if you worry they're a bit impersonal. But if you really enjoy selecting the perfect gift for someone, buy the gardener you love something that's a bit extravagant, something he or she would love, but might be reluctant to buy. Some suggestions, along with local sources:
Woodstock Wind Chimes. These chimes come in varying lengths, materials and tones, with the deeper church bell-like tones costing almost $400. Esposito Garden Center has a selection of chimes beginning at $59.
Dramm Premium Rubber Hose. Tallahassee Nurseries carries Dramm Premium Rubber Hoses, which come in a variety of colors and resist kinking, coil easily in hot and cold weather, can take hot water up to 160 degrees F. and come with a lifetime guarantee, for $69.99.
A Tilley® hat. Dermatologists have been recommending these sun-shading hats for years, and they come with a lifetime guarantee as long as you don't use bleach when laundering them and don't put them in the dryer. Native Nurseries carries a variety of Tilley® hats that start at $86.
A mature citrus tree in a 30-gallon pot already loaded with fruit. While you can buy smaller citrus trees in 3-gallon pots for $43 at Just Fruits and Exotics and enjoy your harvest in just a few years, $250 will get you instant gratification. Getting a qualified contractor to pick it up at the nursery, deliver it in the Tallahassee area and plant it for you will cost another $150.
---
©2017 PostScript Publishing LLC, all rights reserved. Audrey Post is a certified Advanced Master Gardener volunteer with the University of Florida/IFAS Extension in Leon County. Email her at Questions@MsGrowItAll.com or visit her website at msgrowitall.com. Ms. Grow-It-All® is a registered trademark of PostScript Publishing.