Here's to Your Good Health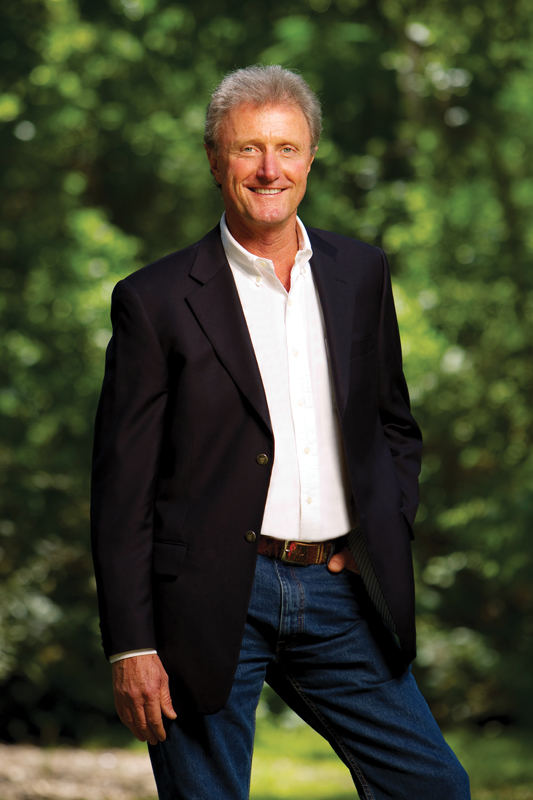 I have always said that people cannot fully appreciate their good health until they experience illness or injury. The difficulties may be a simple one like a cold or sinus infection or an acute, chronic or even life-threatening physical challenge.
Four decades ago, a family member provided me with an analogy that I never have forgotten. He said that when we are born, we are allotted a certain number of miles on our personal "life" odometer, and it is up to us to choose either the fast lane or an alternative. The lifestyle we lead is directly related to the speed at which we use up the miles we have in the bank. The number of miles we each receive is also tied to our DNA and family history.
Moving beyond DNA, just think for a moment about how alcohol, smoking, drugs, environmental hazards, risky behaviors, eating habits, exercise, sleep patterns and other factors can affect longevity and the pace at which the odometer turns.
Of course, all of these influences are apart from the "acts of God" that every insurance policy you ever signed enumerates — bolts of lightning or a motorist running a red light, for example. In those cases, people often conclude it was "just his or her time" to punch out. There was nothing that could have been done to prevent the fatal event.
But there are steps that most of us can take to slow the odometer. Taking advantage of the outstanding medical facilities and practitioners in our communities is one of them. To help you in that regard, we will be publishing, in conjunction with the April/May edition of Emerald Coast Magazine, the Emerald Coast Medical Resource Guide. With the cooperation of Sacred Heart, Baptist Medical, Fort Walton Beach Medical and White Wilson hospitals, we have compiled a comprehensive and current list of physicians and other medical professionals from Pensacola to Panama City. This well-designed guide will be organized by specialty and will provide quick-reference contact information for each of the medical-services providers it includes. It will be delivered along with the April/May edition of Emerald Coast Magazine. I trust you will find it useful.
The edition you're currently reading reflects some of the changes that will be included as part of a comprehensive redesign of what has been known in recent years as EC Magazine.
We have reverted to "Emerald Coast" as the magazine's title and with good reason: As part of our commitment to serving readers throughout coastal Northwest Florida, we've expanded the magazine's direct-mail circulation area to include Pensacola and Panama City. The magazine's page size and press run have been increased, and you'll see evidence of our efforts to present stories in a more compact, graphically interesting fashion.
In this edition and going forward, you will see more stories of a regional scope, including today's cover story on a true community leader whom I met when she was recognized last year as one of our 850 Business Magazine Pinnacle Award winners. Carol Carlan is president of the Sacred Heart Foundation, which is dedicated to enhancing health care services and facilities from Pensacola to Panama City. I know you will enjoy learning about Carol's remarkable life journey, and I invite you to supply me with your feedback when you encounter the complete redesign in April.
In closing, I encourage you to plan for tomorrow and live for today. Enjoy everything in moderation. Strive to lead a happy and healthy life, mindful that the odometer never turns backward.