Helping 'Lowkyl' Artists
A search for belonging leads Lori Drew to art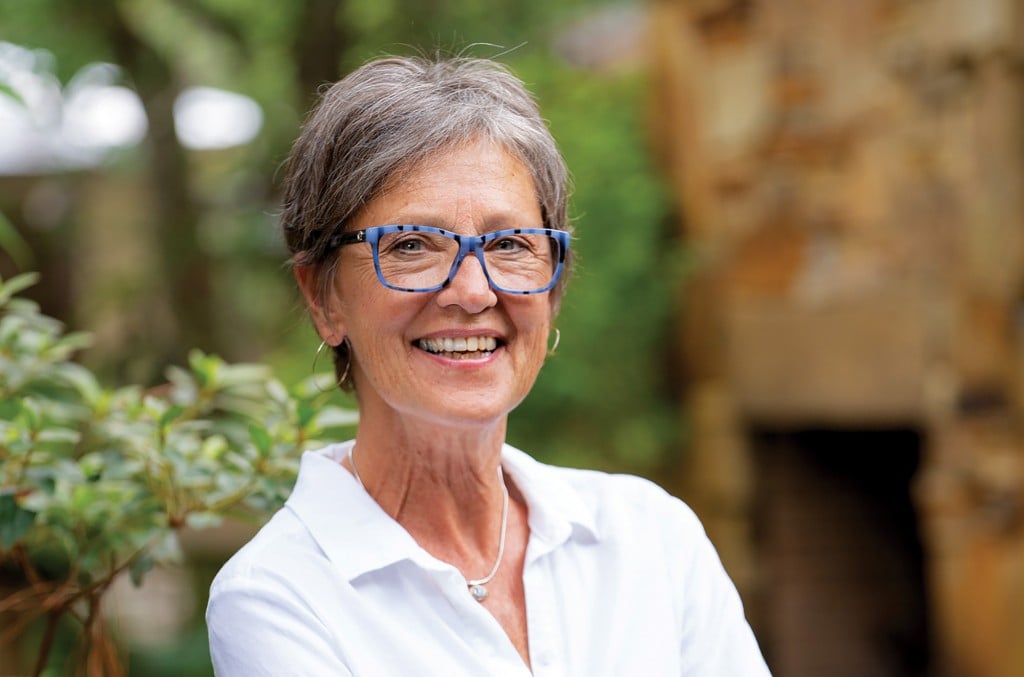 You could say Lori Drew's life has been an adventure in search and rescue.
When college classes didn't fulfill her wanderlust, the 19-year-old enlisted in the U.S. Navy to "see the world."
Marrying a military man meant raising three boys while moving to 15 different places. But once she landed on the Northwest Florida Gulf Coast, her quest was over.
"From the time I left my home state of New Jersey to the time I got here, I was searching, but once here I never looked further, because everything I wanted was here," says Drew.
In 2012, Drew's children had flown the nest, she was 54 and at a crossroads. Until now, she had been a photojournalist, a graphic designer, and retailer.
Her life partner, Bill Thomson, posed a simple question: "What do you want to do?" Drew's response catapulted her into a new creative adventure.
She converted the guest house of her Santa Rosa Beach home into a studio and began to live a dream painting.
Her ethereal acrylic wax paintings of shorebirds and sea-hued coastal landscapes radiate the tranquility that eluded her all these years.
The Emerald Coast art community warmly embraced her. She found her niche. She belonged.
But instead of cashing in, she wanted to pay it forward.
"This community is very good about supporting artists, and that is why I wanted to do the same thing for others with Lowkylzart. When you are first starting out as an artist, you really need someone to encourage you, and you need opportunities to show your work," Drew says.
Her idea was to meet the needs of local charities, artists and businesses by installing art exhibits in public spaces and donating 20 percent of sales to the partner's charity of choice.
A first attempt to install artwork on the walls of a new home mortgage office was a false start.
But in 2014, she met Emerald Coast Theatre Company (ECTC) board member Sherry Londe, who was looking for ways to generate more awareness for the emerging theater company.
"ECTC was staging a play called Art, and it just made sense to create a lobby gallery," Drew explains.
The partnership was a mutual win-win. It gave the theatergoers a richer theater experience and gave the artists a new audience.
The first Lowkylzart exhibit showcased 12 local artists with 20 percent of proceeds benefitting ECTC.
The art received rave reviews, and ECTC asked Drew to continue to curate lobby exhibits.
Beyond the ECTC project, Drew has installed pop-up galleries in three professional offices — three in the atrium at Sacred Heart Hospital Emerald Coast and one at Anne Hunter Galleries in Seaside. Since 2015, Lowkylzart has showcased 275 artists.
"I think we're all put on this earth for service to others, and that's where the real joy in life comes from," Drew says.
Though her love of nature has inspired this artist to explore 27 national parks, with her heart firmly planted on the Emerald Coast, Drew surely proves Tolkien's notion: "Not all those who wander are lost."
Browse the Lowkylzart gallery in the ECTC Lobby located at 560 Grand Boulevard in Grand Boulevard at Sandestin.
Doors open one hour before showtime. For more information, visit EmeraldCoastTheatre.org.
April 17–18 High School Musical 2 Jr. | May 14–17 Treasure Island
As a response to the pandemic, shops and pop-up galleries may not be open. Please check with the artist or gallery directly for inquiries on business hours or operations during this time.
Call for Artists
If you are an artist and would like to apply to have your artwork showcased in the Lowkylzart program, contact Lori Drew at lowkylart@gmail.com.