Healthy Holiday Skin
End one year and begin the next with your best skin from Aqua Medical Spa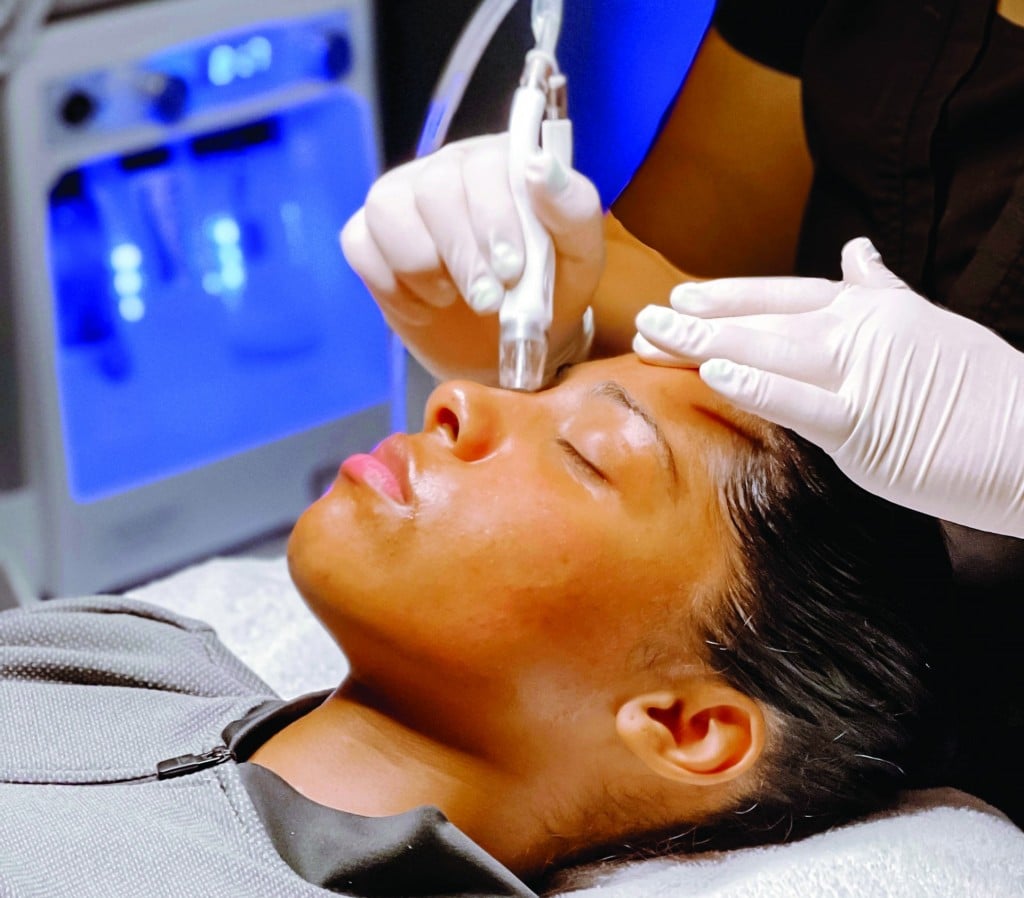 Tinsel sparkles and holiday lights shine, inspiring something within us to look and feel our best as one year closes and another begins. Whether you are gifting yourself some holiday pampering or preparing for a season of greetings at holiday gatherings, Aqua Medical Spa provides a menu of services and treatments to get you in the spirit.
Most are seeking rejuvenated and revived skin, especially at the end of a long year and during the dryer climate of the fall and winter months. To achieve a glow that parallels the holiday lights, exfoliation is essential.
"I have a philosophy that exfoliation is the core of skin care," said Stacie Senn, aesthetician at the Santa Rosa Beach location of Aqua Medical Spa.
For exfoliation services, Senn advises chemical peels or DiamondGlow™. Both promote exfoliation and enhance skin renewal.
Chemical peels renew smoothness to your face by removing dead and damaged outer layers of skin. The results are improved pigmentation, diminished blemishes, reduced wrinkles and overall texture improvement.
During your skin evaluation, your peel will be customized to fit your specific needs. A chemical peel treatment takes anywhere from 20 minutes to an hour, depending on the solution strength and the number of applications needed.
DiamondGlow™ uses an exfoliating diamond treatment head equipped with suctions to extract toxins and infusion abilities to pump serums into the skin. During this short, pain-free treatment, the skin immediately plumps and brightens on the exterior while activating cellular changes internally for results that will continue long after treatment.
"We love DiamondGlow™ because it's very versatile and customizable," said Senn. "In a consult, we select the correct exfoliation grit tip, and the serum can be cocktailed to your liking."
Senn adds, "Being non-invasive and with no downtime, it can be done right before a holiday party for a radiant glow and plump, hydrated skin."
Senn suggests starting your holiday glow-up early, then establishing a skin regimen to take you into the new year. To step into 2022 with your best face forward, Senn encourages a consult in which a skin-care regimen is established, followed up by monthly facials and treatments — such as chemical peels and DiamondGlow™ — as needed.