'Great' Life Lessons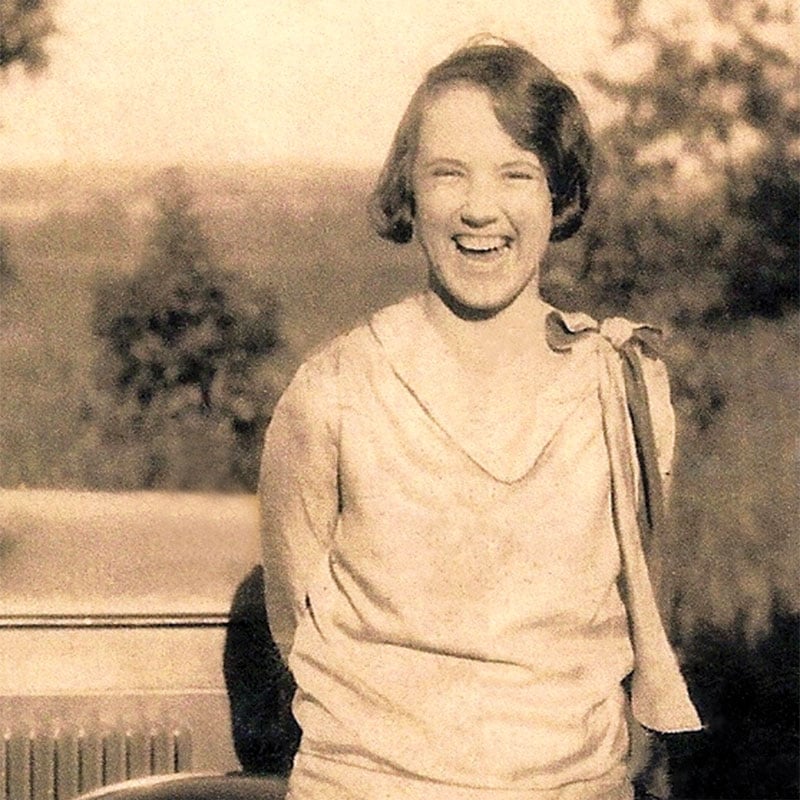 My family is lucky to have five generations currently living. The matriarch, Opal Lela New, my great-grandmother, celebrated her one-hundredth birthday this past year on November 10, with her family by her side. Traditional societies revere and respect their elders as the wise keepers of knowledge passed down through generations. My great-grandmother's birthday reminds me of the many lessons we can learn from the older generation and how important family connections are.
Be thankful. My great-grandmother was born in 1911 in Stillwell, Okla. In her lifetime she saw 17 presidents, two world wars and survived the Great Depression. As a girl, she traveled by covered wagon, rode a horse to her first date, washed clothes by hand and scrubbed wooden floors on hand and knee. Growing up she didn't have the modern luxuries we all take for granted, but in her own words, "Our parents had love, we all shared and we were happy." In our society it is easy to mix up want versus need, and her early life is a pleasant reminder that the daily luxuries we take for granted are just that, luxuries. The real important things in life are family, health and love.
Embrace a Healthy Lifestyle. At 98-years-old my great-grandmother danced at my wedding. Her health and vitality can be attributed to a lifestyle that I strive to mirror in my own life. She raised her own livestock and had fresh eggs, milk, butter and plenty of fresh vegetables. She also walked laps around her house into her 90s for daily exercise. Combine this natural diet with her active lifestyle, and you have a simple approach to longevity.
Give Back. Upon retiring after 26 years of teaching she decided she wanted to do something for others and began volunteering at a nursing home once a week for the following 19 years. Of the experience she says: "It was the most rewarding work. I hope I have planted a seed of kindness and when that time comes for me, I will be blessed with others' good deeds."
Connect With Family. My great-grandmother lived alone for more than 20 years after my great-grandfather died, and having a strong bond with family kept her mind active and her heart full. She learned how to email as it became more popular, and she loved waking up early each day to check her inbox. Modern technologies such as Skype, cell phones and Facebook make it easier than ever to connect with loved ones near and far. As five generations of my family gathered, from eight different states, to celebrate my great-grandmother's 100th birthday it made me appreciate the importance of strong family ties. I am truly blessed to be a part of a family that prioritizes and celebrates one another.
Commemorate Your History. In our lives now we are so separated and can easily forget how important the connection is to our past. As my great-grandmother's own memory fades I am grateful her grandsons took the time to document her story so we would know all about her life and the history of our family. We wouldn't be where we are today if not for the honest hard work of generations past.
A little bit of her lives on in all of her descendants, and that is truly something to celebrate!