Grazing Gone Green
Restaurants usher in eco-friendly dining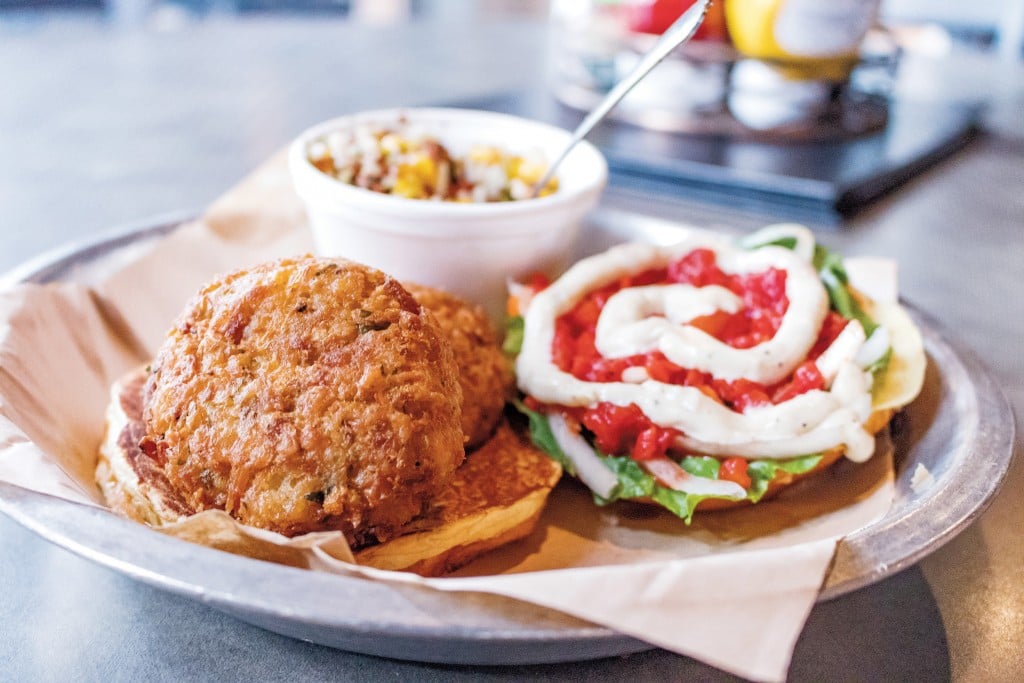 For the food industry, global coffee giant Starbucks set a precedent when they pledged to phase out single-use plastic straws and implement recyclable cups, utensils and more plant-based menu items.
The eco-initiative, fueled by the fact that items used only once account for 50 percent of the 300 million tons of plastic produced each year, inspired many corporations to take a closer look at their own contributions to the world's waste stream.
Plastic Ocean International, a research-based nonprofit devoted to raising awareness of the dangers of plastic pollution, has calculated that more than 8 million tons of plastic wind up in our waters each year. To save our marine life and foster a healthier, more sustainable community, the following Emerald Coast restaurants are just a sample of those making strides toward greener practices.
Pineapple Willy's
Panama City Beach
In compliance with the Florida Department of Environmental Protection's "Skip the Straw" initiative, Pineapple Willy's is one of the few restaurants that will provide diners with plastic straws upon request. The beachside eatery was dismayed to learn, according to the FDEP, that plastic straws are among the top five littered items recovered from the shore each year. Paper may be the default when sucking down a Pineapple Willy — the restaurant's signature rum, pineapple and coconut juice concoction — but frozen daiquiris are available in reusable, take-home plastic souvenir cups.
Dewey Destin's
Destin, Navarre
Since dropping anchor at Choctawhatchee Bay in 2001, Dewey Destin's dock and harborside restaurants have been known for fresh, local seafood. A go-to stop for creamy, hot crab dip, fresh-catch sandwiches and steamed and fried seafood baskets, Dewey Destin's has, in the last two years, made the switch to biodegradable straws and gumbo bowls to promote green eating. As they previously went through 500 to 1,000 straws a day, the seafood icon is doing its part to keep our oceans clean.
The Tin Cow

Pensacola
Proudly offering biodegradable straws, the Tin Cow is just one of many coastal Pensacola eateries that have aligned with the Sea Turtle Conservancy in reducing the distribution of single-use plastic waste. Indeed, a paper straw won't keep you from slurping down a craft cocktail or seemingly endless choices of spiked milkshakes. Just be sure to leave room for the restaurant's main draw — juicy, customizable "DYOB" burgers embellished with your choice of locally sourced produce, condiments and cheeses.
The Slippery Mermaid
Navarre
Providing a self-proclaimed mix of "creative sushi for purists and adventurers alike," the Slippery Mermaid offers both traditional Japanese rolls and local seafood-infused delights. Its No. 1 seller, the "Psycho Mermaid," features crunchy shrimp tempura and baked surimi drizzled with sweet and tangy eel sauce. Sushi, sashimi, and soup and salad starters are served atop eco-friendly bamboo plates, and compostable cups and paper straws are always available upon request.
For the Health of It
Santa Rosa Beach
Green practices entail not just eco-friendly dishware, but also include homegrown, organic ingredients that support the local economy and reduce environmental impacts. For the Health of It is 30A's preferred organic juice bar and grocer, specializing in natural, alternative food choices, protein-packed smoothies and nutritional supplements. The provision of non-GMO, recyclable and certified-organic products is integral to their mission, and you'll even take your goods home in a landfill-friendly grocery bag.