Grandparents Inspire Local Kite Film Festival
When Nikki Hedrick lost her grandfather she had no idea the film festival of his namesake would become his legacy.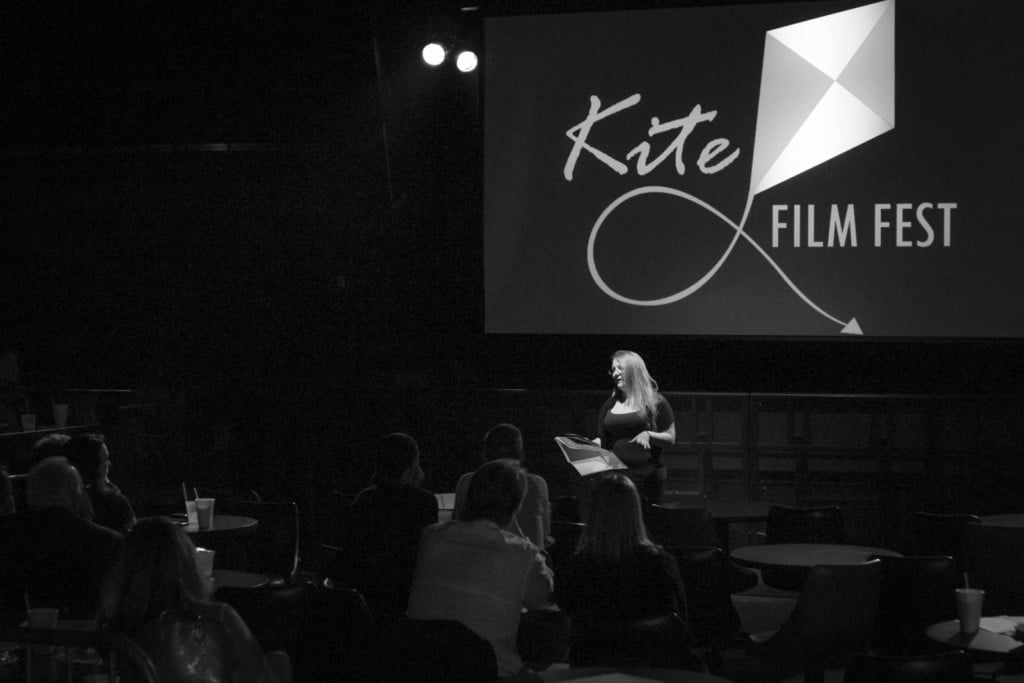 Despite calling Seagrove Beach home her entire life, Nikki Hedrick didn't really get to know the area until eight years ago, when, ironically, she found herself without a car.
Hedrick, co-founder of a blog, 850 Music & Entertainment (or 850 ME), contracted high-grade cabin fever.
Thankfully, it broke before she, ala Jack Torrance from Stephen King's The Shining, went all "redrum."
"Rather than resuming my usual routine once I had a car again, I started to explore like crazy," Hedrick recalled.
"There were so many different venues and local bands; it was a whole new world."
Eight years ago, that world was one that Facebook had not conquered.
Nikki and mom Heather Hedrick decided it would be beneficial to start their own blog, 850 Music, to review shows, promote their musician friends and local dives.
Little did they know, it would amass a formidable following and unearth additional avenues to the art community.
Nikki Hedrick took up photography and, finding herself increasingly behind the lens, rebranded 850 Music as the more inclusive 850 ME.
In addition to shooting concerts, the Hedricks began featuring local photography, reviewing movies and networking with Emerald Coast film commissions.
850 ME's Kite Film Fest, Nikki Hedrick said, provided an avenue for supporting local filmmakers and showcasing their works — specifically, their many short films and passion projects.
Her boyfriend, Edward McGrath, suggested they call the festival "Kite" after her grandparents, Gilbert and Ellon Kite.
The Kites immediately granted the Hedricks permission, ecstatic to be the namesake of their family's debut event.
Tragedy befell the family not one week later.
Gilbert, perfectly healthy and ever-vivacious, suffered an accident and died.
"He was very much the patriarch of our family," Hedrick said.
"We were shell-shocked. It was an emotional whirlwind, but we knew we wanted the show to go on. We got it going by the skin of our teeth, and, when it ended, it was pure relief and bittersweet."
Now in its third year, the Kite Film Fest has solidified as Gilbert's legacy.
True to both his and Ellon's benevolent spirit, the Kite Film Fest is free to the public and charges no submission fees.
"A lot of film festivals seem to be structured around certain ideas or genres, whereas we're a bit of a free-for-all," Hedrick said.
"We want it as accessible as possible, so it's kind of like a big party. Last year grew so much from the first year, so we're making sure we have plentiful seating for everybody. It's a good problem to have."
The celebration will be held Nov. 10 at Club LA of Destin, where Hedrick happens to serve as house photographer.
Boasting a full-tilt movie screen and concert sound system, the venue allows for an authentic cinematic experience.
For many participants, the festival is the first time they see their work on a silver screen.
Submission criteria are simple: If your film isn't in English, provide subtitles or a dub. And, according to the film community, the rule of thumb is that your short film becomes a feature film once you pass the 45-minute mark.
"Last year, we got amazing submissions from film students at Florida State University," Hedrick said.
"We promote heavily throughout the region, but we've featured international films from England and China. We're all about diversity and so excited for whatever finds its way to us."
But, it's not just a day at the movies.
Audience members and film crews get the red-carpet treatment, as McGrath, Hedrick's beloved and a professional photographer, plays paparazzo to commemorate the evening.
Additionally, participants vie for esteemed awards in production and acting.
In honor of Gilbert Kite, the Kite Spirit Award recognizes supportive members of the area's film community.
Last year's winner was Fort Walton Beach's Kevin Almodovar, described by Hedrick as a "wonderful, positive force in the local film scene.
He's been involved behind the scenes with shorts each year at the event. Last year, the short he directed won Best Actress and he took home Best Editor for it."
Spotting familiar faces among the new is heartwarming for Hedrick.
While enriching the Emerald Coast with culture and creativity, the festival affords creative types an invaluable networking opportunity.
"If you've written something you want produced, you want to learn how to act or have any interest in getting involved, come out and watch other people's work," Hedrick said.
"Find something that resonates with you and make that connection.
For me, it's an honor to play some sort of role in this big block party that happens once a year."
While you won't find anything X-rated at the festival, select shorts may venture into R territory.
Parents are advised to exercise discretion in deciding whether to bring children.
From the candid and avant-garde, to horror and hilarity, variety shines at Kite Film Fest.
"There's something about the beach that attracts creatives and, though we can be hard to find, we are here," Hedrick said.
"I'm always blown away by the films we get. Seeing the outpouring of community support and all those smiling, familiar faces, watching the reunions of crews that haven't seen each other since they worked on a project six months ago — it's so cool to be a part of that."
Kite Film Fest | Saturday, Nov. 10, 6 p.m. | Club LA, Destin | free and open to the public.