Good Grab-and-Go Meals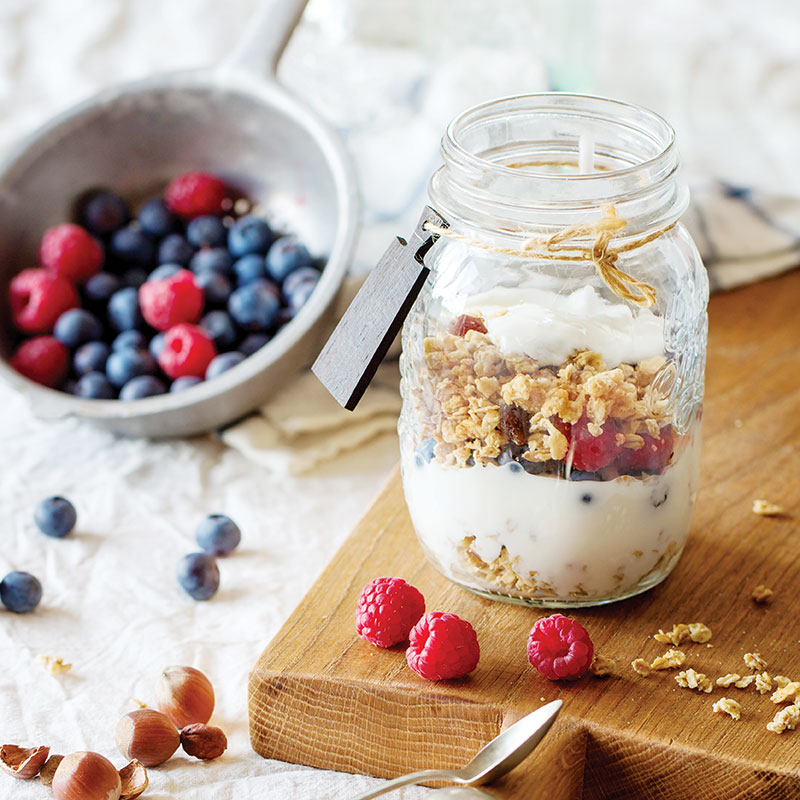 You don't have to let a busy schedule derail your train ride to wellness town. Jump on board the latest culinary trend hitting college towns everywhere and eat healthy, homemade food even when you are on the go. Oatmeal topped with flax and fruit and breakfast burritos packed with veggies will get your day started with whole-grain goodness and energizing protein. But what do you do when you don't have time to cook? Here's a "jarring" idea: Jam your breakfast, lunch or dinner into a glass Mason jar.
For breakfast, build your own gourmet "granola" layered with plain yogurt for a pretty parfait full of crunch and yummy goodness.
Who says PB&J for lunch isn't good for you? Blend frozen berries, banana and unsalted, creamy peanut or almond butter with dates, chia seeds, spinach and almond milk and voilà — you have a healthy — and convenient — liquid lunch.
Let your imagination go and layer all your favorite healthy foods in colorful, tasty vertical salad creations. You can easily plan meals for the day or even the week. Avoiding plastic containers means you add no toxic extra toppings.
Experiment for breakfast, lunch and dinner, and surely you will see your diet through a glass that is more than half full.