Gifting Gardeners
Choices Abound When You're Searching for the Perfect Present for Plant Lovers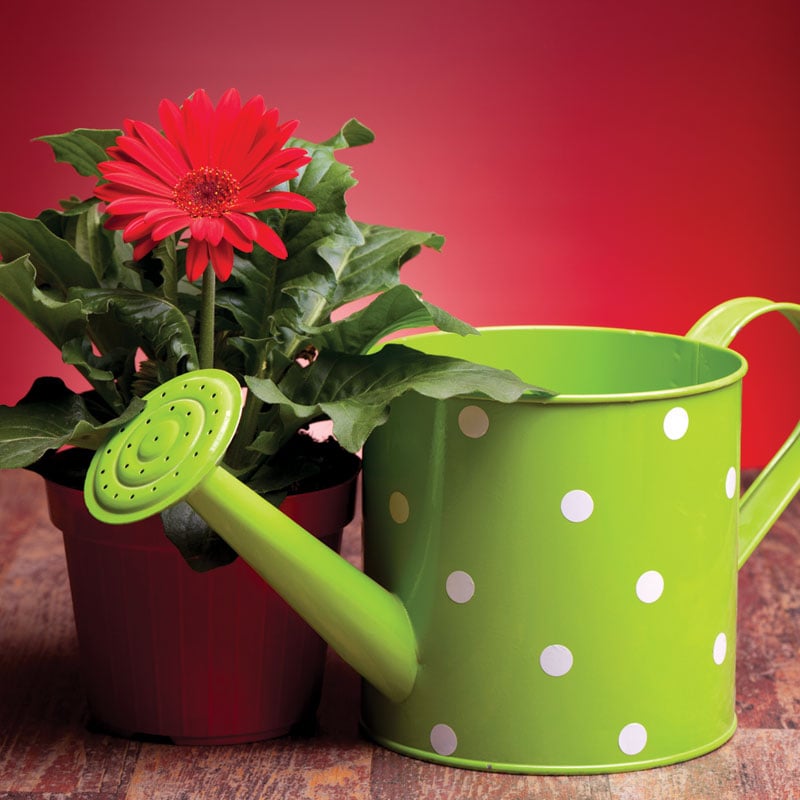 When it comes to gift giving, gardeners are really easy to please. Whether you're saying "thank you" to your holiday gathering host/hostess or playing Santa to loved ones who love to toil in the soil, you have plenty of options in a variety of price ranges.
I can say with near certainty that gift certificates from nurseries are always appreciated, and they're available in most any amount you want to give. But if you still hear your grandmother's cry of dismay at even the thought of a gift certificate — "It's so impersonal, honey; it's almost as tacky as giving money" — then take heart. You can select a gift that would make Grandma proud and definitely make the recipient happy.
You can't go wrong with books about gardening. Local garden shops stock a nice selection of how-to books that are specific to our region, USDA Zone 8b. Aspiring and seasoned vegetable gardeners alike will enjoy the updated second edition of "Down to Earth Vegetable Gardening Down South" by Lacy F. Bullard and the late Art Cheek. Bullard, a former garden writer for the Tallahassee Democrat, collaborated with Cheek on the first edition back in 1974, when he hosted a gardening show on WFSU-TV. Copies were so hard to come by that friends prevailed upon Bullard to re-release it, with updates, several years ago.
Local naturalist, writer and field botanist Gil Nelson has written more than a dozen gardening books and botanical field guides. One of my favorites is "Best Native Plants for Southern Gardens," published in 2010 by the University Press of Florida. "Daffodils in Florida: A Field Guide to the Coastal South" was the culmination of years of research by John Van Beck. His widow, Linda Van Beck, and daughter Sara took the data and compiled the authoritative work on daffodils for North Florida and South Georgia.
"Gardening for Florida's Butterflies" by Pamela F. Traas identifies our butterflies as well as the larval and nectar plants they need for a complete life cycle. It breaks the information down by region — North, Central or South Florida — to create a handy primer for creating and maintaining a butterfly garden.
Many locally owned nurseries have gift shops brimming with garden-related items and artwork this time of year. Check out the amazing collection of watering cans at Clay, formerly Eastern Lake Nursery on County Road 30A in Santa Rosa Beach. Niceville Garden Center offers a variety of garden art, tools and other items for gift baskets, as well as a selection of baskets. You might find a fun and funky remnant from Gaia's Garden at Bad Girls Art Gallery in Fort Walton Beach, or a birdbath you want for yourself at Mike's Garden Center in Gulf Breeze. While you're there, pick up a copy of proprietor Mike Robertson's book, "The Gulf Coast Landscape."
A gift basket containing a few packets of seeds, a pair of garden gloves and a hand trowel is a project ready to be launched. On the relatively inexpensive end of the spectrum, you'll find hand-held pruners, garden clogs and garden- or nature-themed jewelry. On the higher end, you'll find elaborate raised-bed kits, rain barrels and garden sculpture. Rain gauges and thermometers that give the current temperature, as well as the high and low, can be both functional and decorative.
Does your current economic situation preclude spending much, if any, money for gifts? Time and talent will carry you where treasure can't. You can divide perennials such as daylilies and agapanthus and make gifts of the extras, weave a wreath from sturdy vines, or dig up and pot the crepe myrtles that have sprouted up a couple of feet from the mother tree. These truly are gifts from the heart.
Wishing you a garden of peace and joy this holiday season.
---
© 2012 Postscript Publishing, all rights reserved. Audrey Post is a certified Advanced Master Gardener volunteer with the University of Florida IFAS Extension in Leon County. Email her at Questions@MsGrowItAll.com or visit her website at msgrowitall.com. Ms. Grow-It-All® is a registered trademark of Postscript Publishing.