Get Your Smooth On
Laser hair removal treatments save time, enhance appearance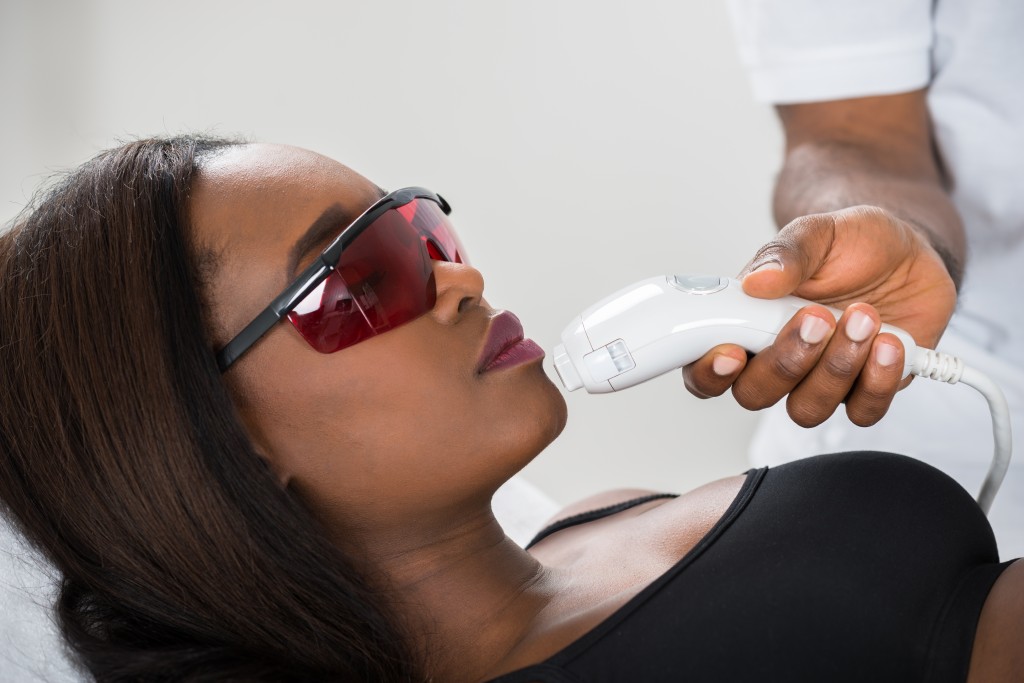 All of us would like to be known as smooth operators, and Destin Plastic Surgery can help — quite literally.
"We offer hair removal with state-of-the-art equipment — the Soprano XLi In-Motion Laser," said Sally Surgnier, a registered nurse and paramedical aesthetician who also holds an electrology license.
"In the case of men, we treat areas including the chest, stomach, back, shoulders and neck," she said. "Among women, we deal a lot with the face, especially the chin and upper lip, and bikini lines."
Some areas are more tender than others, and the laser may produce some discomfort.
"But I have had patients liken it to a warm stone massage," Surgnier said. "Some men have actually fallen asleep during treatments."
Benefits of the FDA-approved procedures include the time saved when patients no longer have to shave, wax or pluck unwanted hair. And, they no longer incur the expense of razors, bleaching creams or depilatories.
Destin Plastic Surgery offers free consultations that establish a treatment plan and cost.
Laser hair removal works by destroying capillaries to follicles.
At any point in time, hair follicles are in one of three stages that begin with growth from the root. As a result, six to eight laser hair removal treatments are required to achieve full results. Each treatment eliminates a percentage of the hair until the skin becomes smooth and virtually hair free.
Laser hair removal can be long-lasting and stable, but it is rarely permanent. Surgnier offered herself as an example.
"I treated my upper lip and chin five times," she said. "I required a retreatment in nine months. And, after that, I went another 10 months." Supplemental hormones or medications may affect treatment intervals.
The Soprano XLi offers the shortest procedure times available. Procedures may be completed over a lunch hour.
"Costs vary according to the size of the area being treated," Surgnier said, beginning   at $150 for a chin or lip.