Fall Into Festival Season
Editor's Letter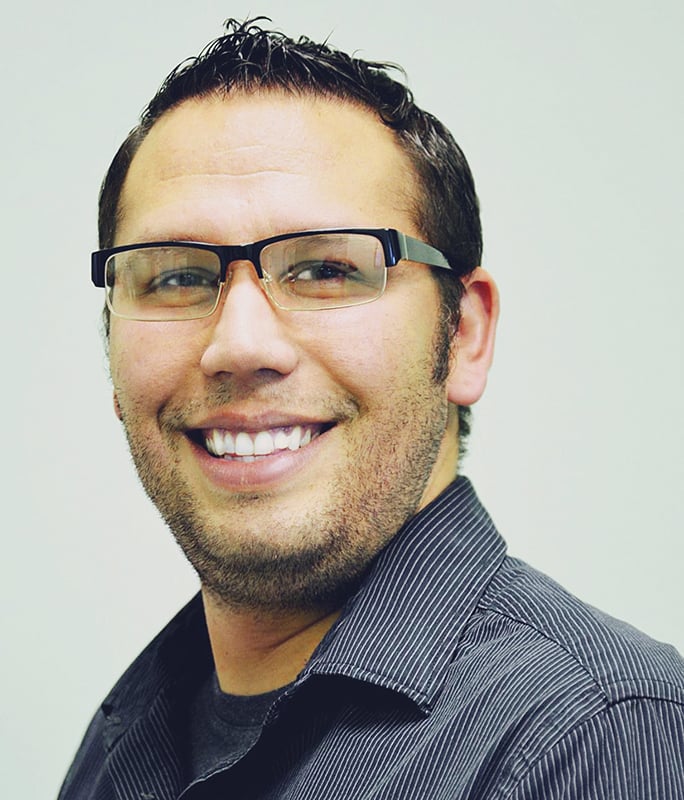 Fall is upon us. The heat of the summer sun has subsided, the frenzy of traffic along the roadways has calmed and another successful summer season has come to a close.
But that doesn't mean life along the Emerald Coast is dragging to a halt. With a calendar change into October our date books and cell phone calendars are just as packed with events as they were a month-and-a-half ago.
It's officially festival season. We've already seen the Destin Harbor come alive with the 38th Annual Destin Seafood Festival, which if you've never experienced it; it's a sensory overload of familiar faces, fantastic seafood and live music galore. It truly is one of the areas most beloved events.
And while were talking about Destin, October also features one of the areas longest running traditions — the Destin Fishing Rodeo. This month-long fishing tournament draws thousands of anglers to "The World's Luckiest Fishing Village," where you're bound to see everything from triggerfish and scamp to gators and shark hit the docks daily. With 30-days of fishing on the calendar, why not pop on down to AJ's Seafood and Oyster Bar, the tournament's official home, and hop a squat on the bleachers and wait for rodeo weigh master Bruce Cheeves to call out his famous "time is …" before weighting a fish.
If hitting the sand is bit more your speed, or should I say spike, don't miss out on the Emerald Coast Fall Classic volleyball tournament, hosted by the folks over at Fudpucker's. Learn more about this four-player tournament, which also includes a golf competition, at emeraldcoastvolleyball.com.
I don't know about you, but I'm starting to work up a thirst just thinking about all that the Emerald Coast has to offer in October.
To quench that thirst, why not stop by The Village of Baytowne Wharf inside the Sandestin Golf and Beach Resort for the annual Baytowne Wharf Beer Festival, Oct. 14 and 15. Make no mistake, this is a beer lovers paradise. The main tasting on Saturday will boast more than 200 beers to tantalize your taste buds, whether you like it light or stout.
Having lived in Niceville for a few years, I'd do our readers a disservice if I didn't brag a bit on the Mullet Festival. There's just something about an October night at the Mullet Festival that brings back great memories. The sights, smells and sounds are too many to juggle, but they fit together just right.
You can join me and the rest of the Emerald Coast Magazine and Rowland Publishing team Oct. 22 at Grand Boulevard as we celebrate the annual "Best of the EC." Grab your tickets early at www.emeraldcoastmagazine.com.
In its 21st year, the Mattie Kelly Festival of the Arts is slated for the last weekend in October. From handmade jewelry to pencil art, mixed media gems and dynamic hand-carved bowls, this annual event at the Mattie Kelly Cultural Arts Village is one not to miss. More than 100 artists from around the country will converge on Destin to compete for $10,000 in cash prizes. Luckily for us, we get the honor of not only seeing the art, but taking some of it home too.
From one side of the Emerald Coast to the other, there are Halloween events galore. Whether you are looking for a family friendly event or something a bit spookier for the adults, you won't be disappointed by your options. And if you remember, Halloween is also my birthday, so don't forget the cake.
They say variety is the spice of life, which must be where the organizers behind Pensacola's Foo Foo Festival drew their inspiration from. This 12-day long festival, Nov. 3-14, is a showcase of music, food, ballet and opera, so don't miss out.
November is also home to the annual Ironman Florida in Panama City Beach. This showcase of triathletes is an event unlike others, as hundreds of bikers, runners and swimmers will compete Nov. 5.
Enjoy the fall festival season. The holidays will be here before you blink.
I'm happy to be here
As the new managing editor of Emerald Coast Magazine, I look forward to meeting as many of our readers and community partners as possible. Originally from Cleveland, Ohio, I've called the Emerald Coast home — whether it was Navarre, Destin, Gulf Breeze, or Gainesville — for the past 21 years. My formal training took me to Pensacola, where I earned a Bachelor's Degree in Communication Arts from the University of West Florida, and Winter Park, Fla. (albeit virtually), where I earned my Master's Degree in New Media Journalism from Full Sail University.
I am always available via phone or by email, so please don't hesitate to give me a ring or shoot me a message. You can reach me at (850) 687-1624 or malgarin@rowland-publishing.com.