Emerald Coast Weight Loss's Fab Four Success Stories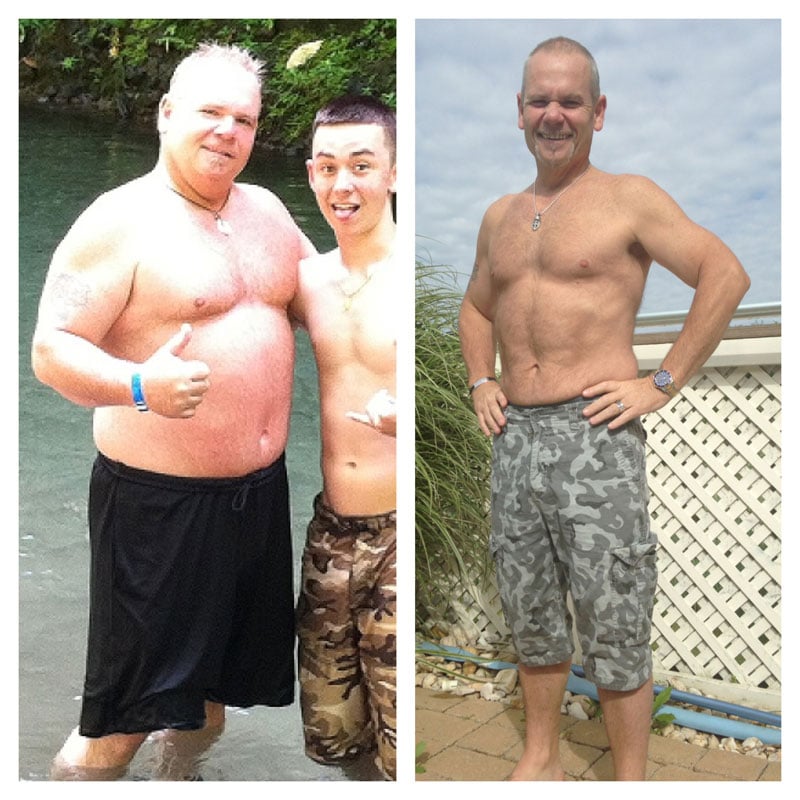 We have all heard about this diet program or that diet program, and while most of them promise quick and lasting results, it can be hard to find people who actually achieve these results. Dr. Scott Ewing, DC, the founder of Emerald Coast Weight Loss, would like to introduce you to some of the program's amazing success stories so you can see for yourselves what real, lasting weight loss really is! This is what Emerald Coast Weight Loss is all about, and below are the stories of four people, just like you, whose lives have been changed for the better because of this program.
Vince
Vince is lot like a lot of other guys who get into their 40s and 50s, their eating habits catch up with them a little bit and they start to pack on the pounds. You get busy with your kids and work, and all the stresses of daily life; and even though you might find a little time here and there, you're really not able to take care of yourself as you should. Vince did the program, and he lost more than 50 pounds without doing any exercise at all. He thought the program was incredibly easy because he did not have to count carbs or eat any pre-packaged foods or shakes. The results speak for themselves!
Robin
Robin is one of the most drastic changes seen on this program. She lost more than 73 pounds on the program and completely transformed her health. Her blood pressure measured as high as 198/108 before the program, and now she measures in at 108/70. She got rid of the chest pains that were constantly plaguing here, and her metabolic age went from a 90 to 25. That means her body went from operating at the speed of a very elderly woman to that of someone in his or her 20s.
Renee
Renee is an inspiring story. She's a mother, which obviously is a tough, time-consuming job and, through the years, had put on some extra weight. But, for her, it wasn't just about how she looked; she was constantly fatigued, and the weight gain was starting to have a major effect on her self-confidence. After just a few weeks on the program, she started to feel like her old self again. Now, she's down 85 pounds, and she looks amazing and, more importantly, feels amazing with tons of energy — which is, of course, very important when you're a mom!
Dale
Dale lost an extraordinary 82 pounds on the program. Before the program, he was facing a lot of different health challenges and found himself constantly lethargic. Getting through life was more of a struggle than it had to be. He's graduated from the program three times with great weight loss totals! He lowered his blood pressure to a healthy range, dropped multiple sizes with his clothes and feels 20 years younger. This experience has changed his life forever. He couldn't believe the results he achieved. He took it one day at time and, each day, he saw the number on the scale go down which was very motivating. He said that the seven-days-a-week support helped him to stay on track by giving him daily motivation, tips and knowledge to continue on.
Call 844-441-THIN to schedule a consultation and body composition analysis (a baseline assessment of your body's current metabolism and fat storage. You can also schedule online at www.EmeraldCoastWeightLoss.com. Mention this article and you'll get a body composition analysis for only $27 compared to the regular rate of $99.