Emerald Coast Magazine Celebrate's it's 15th Birthday
A Decade and a Half Later …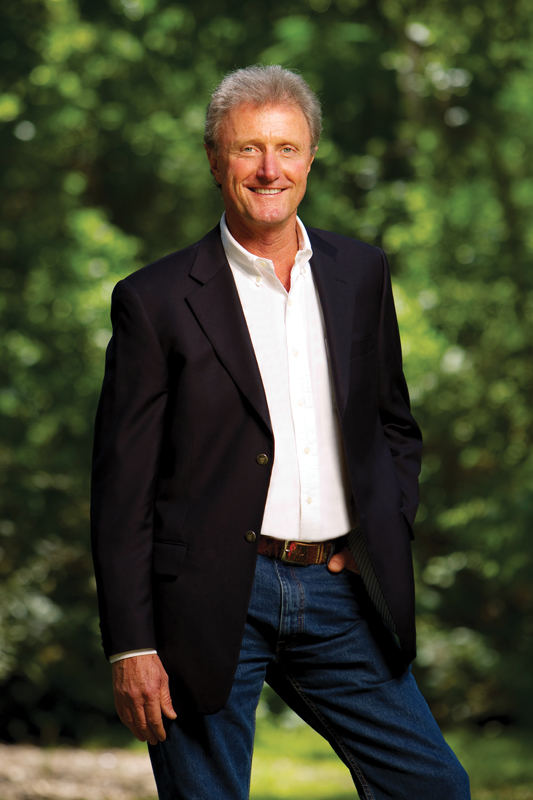 Our editor, Zandra Wolfgram, sent me a note the other day to remind me that EC Magazine is celebrating its 15th anniversary at the end of this year. I paused for a moment to gain perspective on what she said. And on my daily 5-mile lunchtime walk I had an hour to think about the journey.
I have a vivid memory of the very beginning, when I joined my wife, Cherie, on the Emerald Coast as a "significant other" for one of her professional meetings. At the time my company was producing Tallahassee Magazine, Visit Tallahassee's official visitor guide, the Tallahassee Symphony Orchestra program and others, but my entrepreneurial spirit was still eager to grow in the Northwest Florida area.
When I took a drive along Highway 98, I saw massive retail and restaurant growth and the potential for more. I went to the library to discover no local consumer lifestyle magazine was in existence at that time. I talked to a few merchants and asked "what if," and after listening to them decided to make an Emerald Coast-based magazine happen.
On Monday I had the name registered with the Department of Corporations and spent the week developing a business plan and a simple rate card. I returned the following Monday morning and spent the next two weeks in a market blitz. My offer to potential advertisers was short and simple. With a Tallahassee Magazine in hand, I said, "I will direct mail 20,000 Emerald Coast Magazines (now rebranded EC Magazine) to local households with an average income of $90,000 plus. I will provide a journalism-based magazine produced to the quality and integrity standard you see in Tallahassee Magazine," which was 18 years old at the time. I ended with, "And if I do not do what I say I will do when I say it will be done, then you will not have to pay anything for the ad I am asking you to buy today."
After two weeks and about 150 "asks," there were about 25 business owners who took me up on my risk-free offer. About eight weeks later Rowland Publishing Inc. produced a 52-page issue of EC Magazine and debuted it at a fundraiser for the Junior League of the Emerald Coast at the historic Gulfview Hotel in Fort Walton Beach.
EC began as a quarterly and, within 18 months, transitioned to a bi-monthly. Now, 87 issues later — despite three hurricanes, the BP Horizon catastrophe and the Great Recession — we are proud to be the leader of consumer magazine publishing along the Emerald Coast.
I am so proud and grateful for my dedicated and talented staff that works so diligently to make sure each and every issue meets our ongoing publishing standard of being current, quotable and well read.
I also thank the long list of local business leaders who invest their valuable advertising dollars in EC Magazine. Without them, publishing EC would not be possible. Last, but certainly not least, is you, the reader, who consumes our editorial pages and patronizes our advertisers. Again, without your loyal support of EC Magazine, we would not exist.
I also want to acknowledge the hard work, commitment to excellence and professionalism of our editor, Zandra Wolfgram, who has brought EC Magazine to a new zenith.
Now, on to the next 15 and doing more of what we love to do … publish the Emerald Coast's first and best consumer lifestyle magazine.