Emerald Coast is Foaming Over With New Breweries
Getting Crafty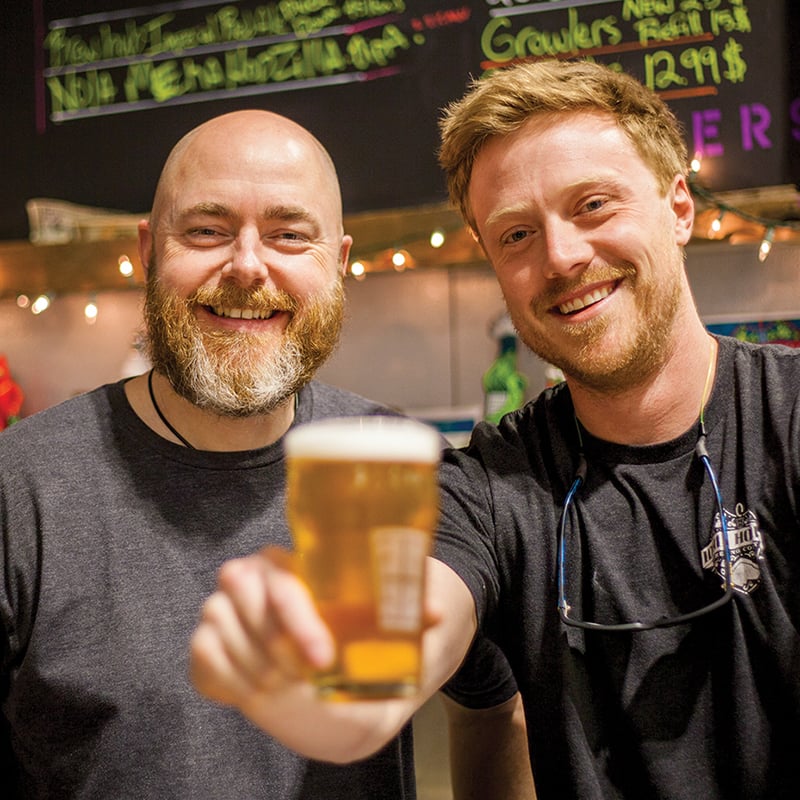 Beer is refreshing. Especially when it foams over into a $106 billion annual business. Fortune.com reports that in 2015 there were more breweries in America than the historic high set back in 1873.
Much of the industry's growth is thanks to small, independent craft brewers bubbling up in cities and towns all across the country. With several new craft breweries on the scene, extended beer menus and ever expanding beer-tasting events, it's clear the Emerald Coast has tapped into a growing gastronomic trend. Beer is definitely … here! 
Though Chan Cox has been best known as a wine guru for the past three decades, with seven Craft Bars (and counting) on the EC scene, he is capitalizing on being "crafty." 
"This whole movement is why I opened these Craft Bars a couple years ago. Millennials are a discerning consumer market, they don't mind paying for quality," Cox says. "Twenty years ago people came in to drink six Miller Lights, and now, they have two craft beers or a really nice cocktail."
 Cox says the craft beer trend taps into consumer's interest in "going local," as they say.
"It's not just wine or beer, look at Starbucks, look at coffee. People are truly interested in learning more about the products they are consuming. It fascinates people how things are made and what goes into it," he says.
What goes into Destin Brewery is a lot of hyper local heart, according to owner/head brewer Kelly Taylor, who founded the brewery in May 2015 and celebrated its official grand opening of the 12-tap tasting room this past June. 
"We pride ourselves on being the village brewer," Taylor says. "We have a number of beers that are a little lighter in body that go well with the beach, golfing and boating. We brew what locals love and visitors enjoy."
Destin Brewery brews "bigger" beers seasonally, and is working on a "signature series" of barrel aged and high gravity beers that will be limited release. It also likes to be creative with its "uncommon" beers. 
"These are one-time only brews. We have never made the same beer twice," Taylor explains. "So you can enjoy your favorites on tap, but there is also always something new to try." 
The taproom on Mountain Drive in Destin is currently open Fridays and Saturdays, but you can already belly up to nearly 50 different bars and restaurants along the Emerald Coast and enjoy a mug of local brew.
Praise is pouring in for Nivol, a new micro-brewery/tap room in Panama City Beach founded by Doug Whitt and Mike Delf, who claim to be stepping up "the holy art" of craft beer by blending "obsessive pioneering and diligent design" — starting with a new take on three kinds of ales and pilsners. 
Idyll Hounds, founded by Frazier Hansen and Shawn Sherman which has a tap room in Santa Rosa Beach, continues to cater to its coastal fan followers by canning its signature beers (Man o' Wheat and Divide & Conch'r) in cans (perfectly packaged for the beach), growlers (refillable containers) and a series of live music branded Idyll Sounds.  
Elliott Eckland and Mark Robertson opened the doors to Pensacola Bay in October 2010. By focusing on local Pensacola landmarks and lore, the Pensacola Bay Brewery likes to say it "mixes a little Florida history in each pint." They have expanded to 14 signature brews and invite beer lovers to take a closer look on guided tours on most Saturdays at 3:30 p.m.