Eggs on the Beach
They're not Dr.Seuss's green eggs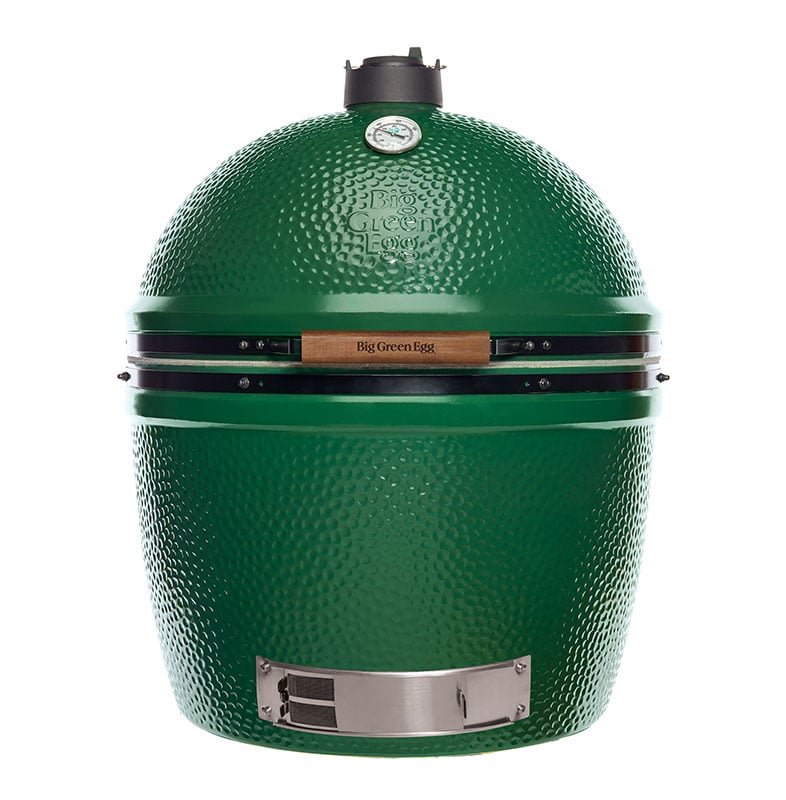 Different grills have their fans, but there's no grill with more enthusiastic devotees than the Big Green Egg. Fashioned after Asian kamado cooking vessels, the charcoal-fired ceramic grills go well beyond cooking traditional barbecue, with aficionados claiming the eggs' 250-to-750-degree temperature range can create any meal that can be made in a traditional oven — and beyond.
The Big Green Egg website is chock full of recipes, blogs, podcasts, videos, how-tos and user forums.
"It's a cult," said Wayne Paul, owner of Bay Breeze Patio in Miramar Beach. On the site, "People will be talking about it on their forum, showing photographs of what they cooked last night. Twenty-four hours a day, if you have a question about something you're doing on the Egg, there'll be somebody somewhere in the world to answer your question. It's on the nutty side, but it's a great group of people."
As a way to thank loyal customers, the company has sponsored "EGGtoberfest" at its Atlanta headquarters since 1998 and is now attracting 4,000 participants. Local and regional "EggFests" have sprung up throughout the nation, including one now entering its fourth year on the Emerald Coast.
The next Eggs on the Beach EggFest, sponsored by local authorized Platinum Big Green Egg dealer Bay Breeze Patio, will be held Sept. 30 at the Seascape Golf, Beach and Tennis Resort in Miramar Beach.
Last year, more than 30 teams fired up their grills to compete for top prizes — while raising more than $28,000 for local charities — and about 650 "tasters" attended. Participants at the family-friendly event are invited to enjoy a bite of what the competitors are cooking. "In a traditional barbecue contest, you're going to have 30 of the same dish," explains Kevin Louthian of Bay Breeze Patio. "At an EggFest, you're going to have 30 different dishes."
At the 2016 event, competitors cooked up and offered samples of pizzas, bacon-wrapped dates, grilled oysters, tandoori chicken, even mushroom risotto topped with duck confit.
And there are no secret recipes. "All the people that cook here are very kind and stand around telling people what they did and how they did it," says Paul.
To register a team for the competition, or to purchase tasting tickets, visit eggsonthebeach.com.