EC Top Salon 2015 Voting Procedure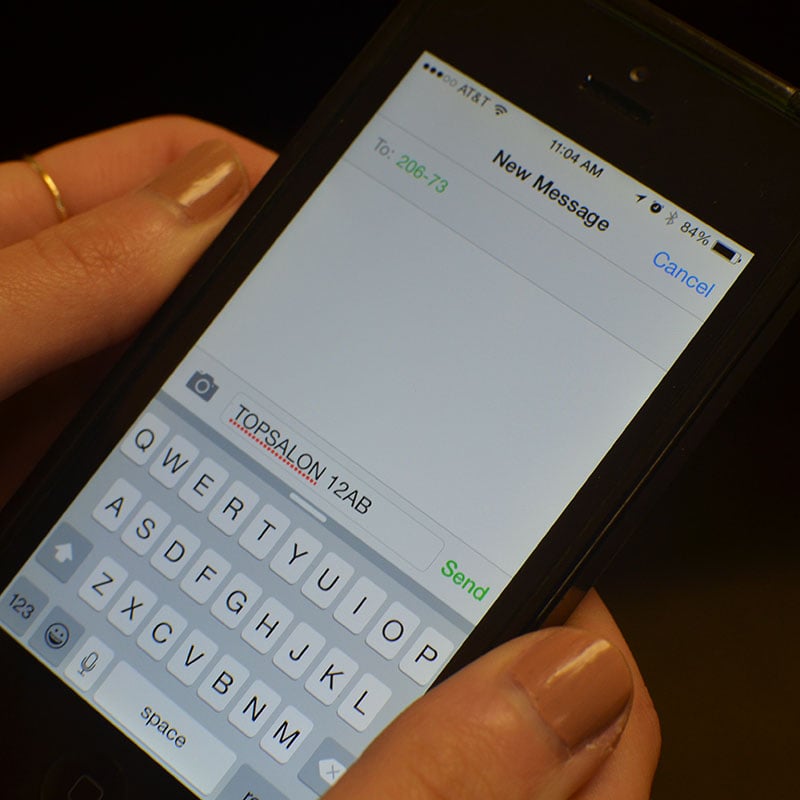 We are so excited for EC Top Salon 2015, happening on April 10 at 7 p.m. As always the competition will be full of cutting-edge style, dramatic makeovers and a fierce runway show, but we are trying out something new this year. Voting will be conducted via text message.
On arrival, you will receive a wristband that contains a two-digit voting code specific to each person. The code will be a combination of two letters. As the models do their final walk down the runway they will hold up signs that correspond with their voting number.
After the final walk the voting will start. Begin a new text message to 20673. The text should read: TOPSALON (Model Number)(2 Digit Vote Code).
Examples would be:
1. Avantgarde: TOPSALON 1AB
2. C'est La Vie: TOPSALON 2AB
3. Cutting Room Salon & Spa: TOPSALON 3AB
4. Euphoria Salon: TOPSALON 4AB
5. Fusion Spa Salon Sandestin: TOPSALON 5AB
6. The Kat House: TOPSALON 6AB
7. La Renaissance: TOPSALON 7AB
8. Pure & Couture: TOPSALON 8AB
9. Rolland's Beauty Bar: TOPSALON 9AB
10. Sanabella Spa & Salon: TOPSALON 10AB
11. Serenity by the Sea: TOPSALON 11AB
If the information is entered incorrectly you will receive an error message. You will not receive a confirmation text. As long as you did not receive an error text your vote went through. This method allows each person to vote once and is only effective during the voting period. Remember that audience votes count for 40 percent in this year's balloting.
Cast your vote to determine who wins the honorable title of EC Top Salon.