Don't Just Brush It Under the Rug
Rugs serve a variety of purposes in enhancing the home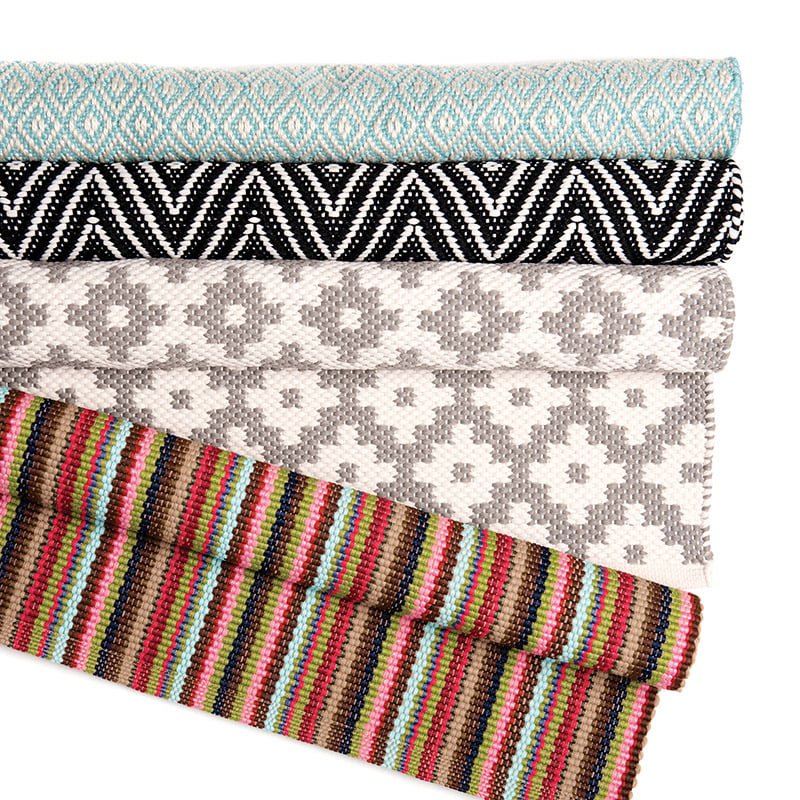 When you imagine an eye-catching, question-asking object for your home, you likely think of obscure wall art or a luxurious sofa. Your mind probably doesn't immediately jump to a work of art that you quite literally walk all over — but maybe it should.
Think about it: When you enter a room, your eyes are most drawn to colors, patterns and textures, all of which a rug possesses.
"The properly selected area rug can become another piece of artwork in your space or help to tone down the design of an area," said Leisa Johnson president of Infinity Flooring.
Because rugs come in a variety of colors and patterns they make an easy accessory or statement piece for any room. Rugs are easy to switch out with the seasons: floral and pastels for spring, bold prints and bright hues for summer and cozy, earthy knits for fall and winter.
Beau Interiors of Grayton Beach is a home interiors and lifestyle store, which offers design services specializing in rugs. Owner, Margie Perry offers unique ways to decorate with this flooring favorite.
"Layering different types of rugs can be fun and add an interesting visual in the space," said Perry. "For instance, we often place a cowhide rug on top of a natural fiber rug to combine textures. Also, placing a smaller, beautiful fine rug on a natural fiber rug creates a casual elegance and also helps with cost averaging."
The material of your rug is dependent on a few factors, such as the space it will be occupying and its purpose. Popular materials include wool, synthetic fibers, olefin, nylon, polyester, sisal, sea grass, mountain grass, hemp … and the list goes on. If you are seeking to make a space more warm and cozy, the fluffier or fuller the material the better. These rugs also act as a barrier for acoustics by absorbing sound between the fibers.
Rugs composed of natural products typically wear better in high-traffic areas such as kitchens or mud rooms. They can handle the elements of juice box spills and muddy puppy paws.
"Depending on the area you are using, the rug varies in purpose," explains Johnson. "At front doors an area rug is used to create a wipe off area to catch debris from getting into main portions of the home. In living areas they help with creating a warmer environment as tile and wood can be cold under foot."
There should be a 12- to 18-inch perimeter around the furniture so that the rug receives the attention it deserves. The finest rugs originated as wool, and this is still the standard for a quality rug that lasts, meaning wool rugs are best suited as the center of attention.
So if you're seeking a prominent, transitional and practical piece for your home, don't shrug — invest in a rug.