Destination Jets Make Flying a Breeze
Private aviation company, Destination Jets, specializes in ease of travel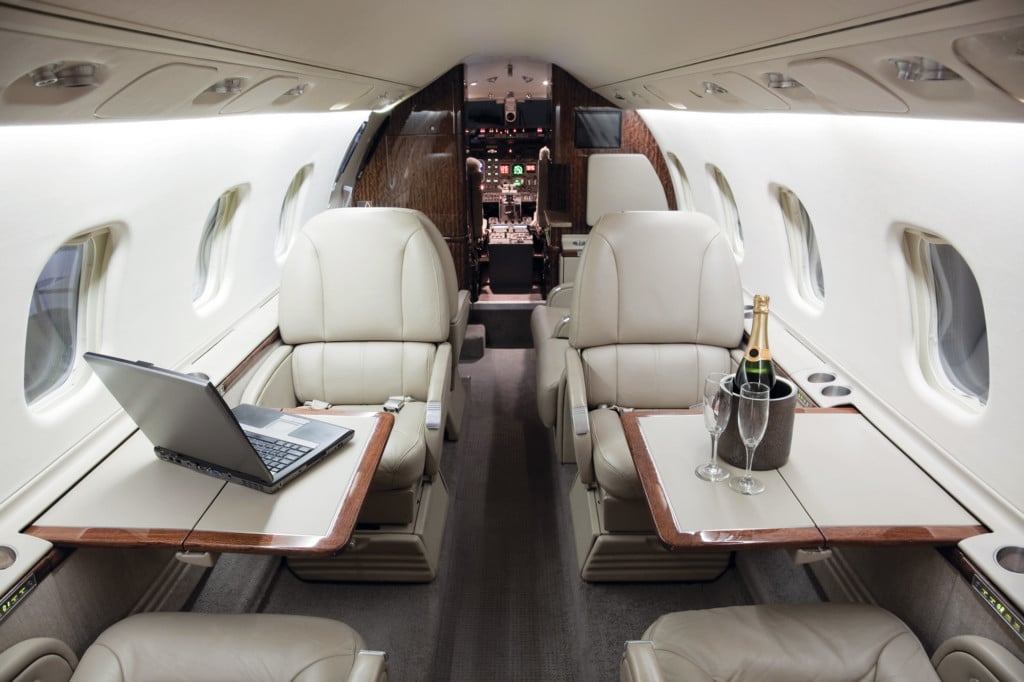 Imagine — your kids are appeased with snacks, you and your spouse are relaxing and sipping on libations with your golden retriever by your side, all of this while you are cruising through the clouds to your vacation destination.
Or you and your closest friends are celebrating together on a private jet en route to a major sporting event. No matter your reason for travel, Destination Jets will get your there in style and without stress.
Destination Jets, a worldwide company with service in Destin and Panama City Beach, specializes in private aviation with a network of over 4,000 aircraft globally.
Their services are on demand, and the equivalent rate is much less than fractional ownership or Jet Card memberships. It is the only company of its kind and caliber on the Emerald Coast.
With the added benefit of no upfront, initiation or recurring fees and no long-term commitments, you simply book your travel and let the professionals at Destination Jets handle the rest.
They are your private jet travel agents from booking, to take off, to landing and everything in between. You can book online, call or schedule to meet in person with a representative to discuss your travel plans.
"People desiring this realm of travel need one stop shopping provided by someone who can handle every aspect of their trip," said Destination Jets' Co-Founder Erin Higton.
"We ensure an absolute ease of travel for those traveling to and from the Emerald Coast or anywhere in the world."
Their services are turnkey, all-inclusive and customizable. You pull up to avoid the lines of TSA, and the crew loads your baggage while you step into spacious cabins complete with incredible amenities.
On-board catering is available, and even Fido and other furry friends are able to accompany you. As a boutique private jet company, they take into consideration your full travel experience and can book car rentals, hotel rooms, dinner reservations
and more.
These flights are typically nonstop and avoid the hassle of big airports by routing to private airports, if preferred.
Every chartered plane adheres to only the highest safety standards mandated by the FAA and undergoes ARG/US audits.
Each operator is vetted to ensure the highest and best safety standards in the world.
The relationships between Destination Jets and private operators is so valued that they have a cachet of private planes always on standby to travel at a moment's notice.
"With 40 years of aviation experience, Destination Jets has a high level of industry knowledge and cherished relationships with operators throughout the country, all in order to provide ease of travel and peace of mind," said Higton.