Destin Plastic Surgery
Is undergoing its own self-improvement & enhancement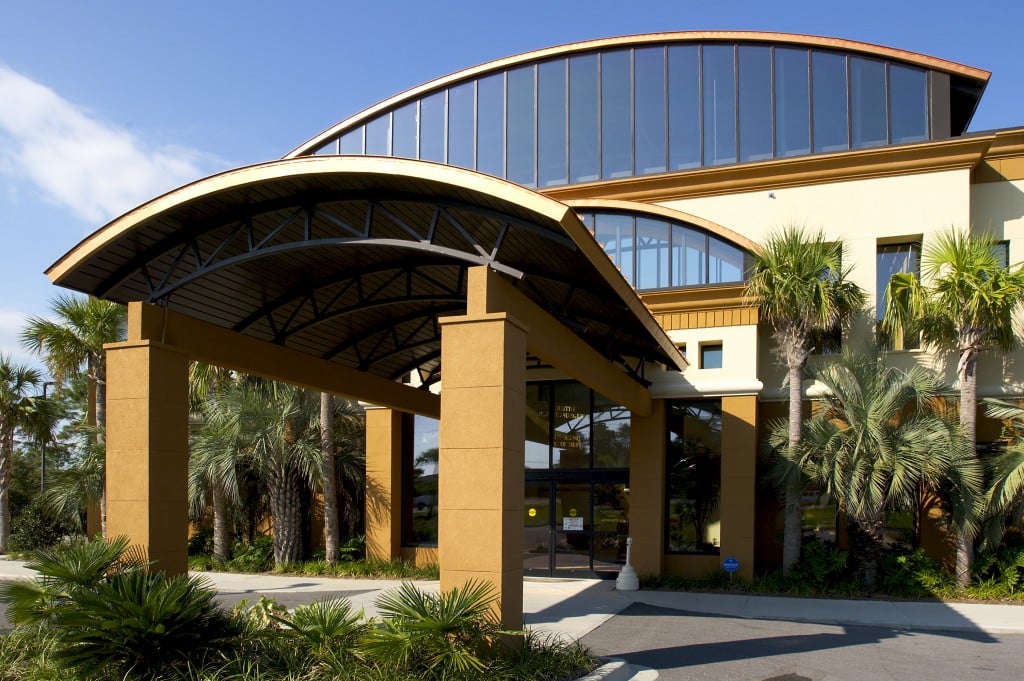 Most people don't know that the Destin Plastic Surgery building was originally designed to be a 100% plastic surgery facility. Dr. Burden spent years visiting other facilities around the country and studying ambulatory surgical centers. In fact, he is the only person in the area who has completed accredited course work on ambulatory surgical centers.
Dr. Burden submitted the Destin Plastic Surgery Center plans to the state — and the work began.
After Dr. Burden first broke ground on the Destin Plastic Surgery facility, other surgeons inquired about joining him and performing their surgery at the facility. They wanted to be part of an ambulatory surgery center that was striving to be a center of excellence. The surgery center on the first floor was retrofitted to accommodate general surgery, orthopedic surgery, ophthalmology and gastroenterology, in addition to plastic surgery. The center would become known as the Destin Surgery Center. The second floor remained Destin Plastic Surgery's offices and skin care center.
As the years passed, the facility grew, as did the number of surgeons utilizing the facility. The surgery center was expanded in 2015 to add additional operating room, exam room space, and office and conference room space. At that time, the building expansion was maximized to the building code restrictions. Since that time, the demand for surgery from physicians and patients has continued to grow. Destin Plastic Surgery and the Destin Surgery Center became "victims" of their own success. Without the ability to expand the facility, Destin Surgery Center moved operations to another site, and Destin Plastic Surgery expanded into the entire building.
The Destin Surgery Center move leaves Destin Plastic Surgery as it was originally designed — with a fully accredited surgical facility. This allows Destin Plastic Surgery to utilize three operating rooms and outfit the entire facility for plastic surgery only. Destin Plastic Surgery now can add many services for our patients and the community.
Dr. Burden considers this a great accomplishment as no other plastic surgery center of excellence exists in the region. Only plastic surgery patients will be in the accredited Surgery Center. This will provide enhanced privacy and specialization of the facility. Several areas will be renovated for new treatments.
First, a pharmacy will be added to serve the Destin Plastic Surgery patients and provide further anonymity for our patients. This pharmacy will be conveniently located in the same building as the surgery center and the patient's treatment areas. We expect this to be extremely popular with our patients.
Second, an IV hydration center for health enhancement will be added to the facility. Many of our patients are seeking additional therapies that can enhance their overall well-being. An IV therapy center for intravenous medications will also be added.
Finally, the Destin Plastic Surgery conference/teaching center will be expanded. Dr. Burden has been on faculty and has been a trainer for several devices and surgical techniques. Surgeons wanting to learn advanced surgical and injection techniques will be able to attend sessions more frequently.
The physicians, paramedical personnel and staff of Destin Plastic Surgery are excited to be expanding into the whole facility and look forward to upcoming enhancements — much like our patients look forward to and enjoy their enhancements!
Destin Plastic Surgery  |  (850) 654-1194  |  4485 Furling Lane, Destin  |  ThePlasticDoc.com