Designer Nicole Paloma Makes New Impression at Monet Monet
South Walton's Fashion Week regular, designer Nicole Paloma, has expanded her dream.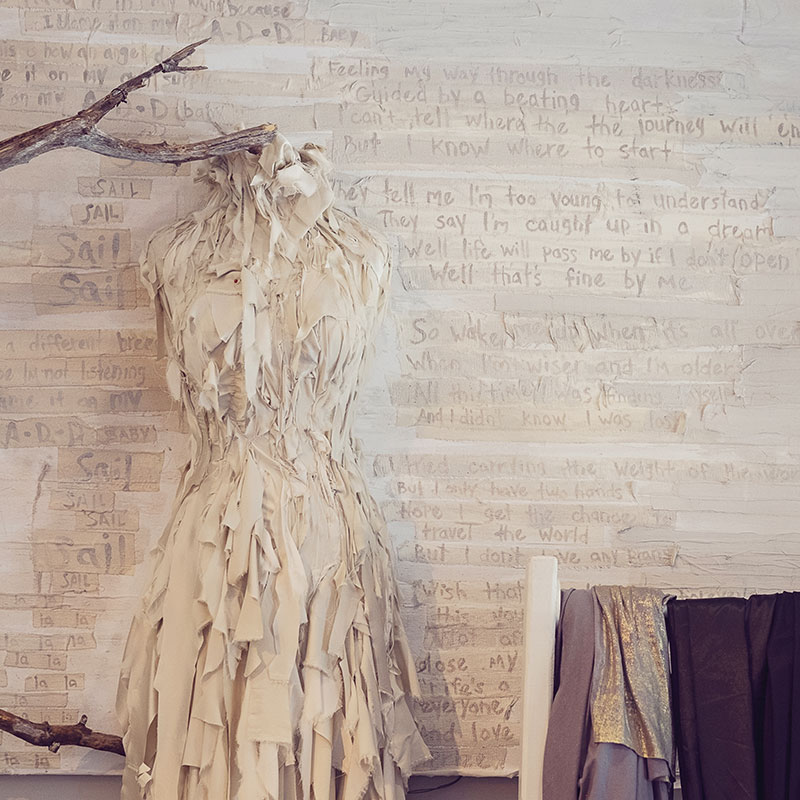 South Walton's Fashion Week regular, designer Nicole Paloma, has expanded her dream.  
What began as a kicky signature clothing, line boutique with a cornucopia of local artists' work embellishing the walls and countertops will now feature an array of health and wellness events in Grayton Beach at a historic building known to locals as Monet Monet — a smaller replica of the French impressionist's home in Giveny, France.
"We humans are fragile," says Paloma. "Here at Monet Monet, I want to create a healing and safe haven for anyone in need. As part of my own transition away from addiction, I want to use my talents to encourage, motivate and help others to get back their lives."
A Florida native and mother of two, Paloma moved to the Emerald Coast in 2009. By 2012, she had developed a distinctive and ultra-feminine clothing line. Her design label now is simply her name: Nicole Paloma.
Her signature lines are comfortable, versatile pieces designed to fit a wide range of body types and appeal to a range of women from local young professionals to visiting "snowbirds" — anyone seeking graceful creations that can be worn poolside or paired with heels for a night out. 
Palomas' newest designs carry the label Love Sewn, a line of clothing sewn by a work force of women in transition. Paloma, along with collaborative partner Mary Lufburrow, have committed to teaching women to sew. Their handiwork is now for sale at Monet Monet. The women involved are given an opportunity to learn a new skill in a safe and nurturing environment. Paloma and Lufburrow provide positive reinforcement and build confidence while creating jobs. 
"It's about falling down and getting up," adds Paloma. "We all need a certain amount of darkness in order to see the stars. These women need encouragement and this program allows them to heal in a healthy way." 
Monet Monet operates as a clothing store during the day, but in the evenings and during off hours the space becomes a retreat from the world. Paloma hosts yoga classes for kids and adults and presents local and visiting speakers and workshops on nutrition and healing.    
Creative director/jewelry designer Mary Kay Samouce, who owns Adorn by Samouce, has also partnered on the project. "Not only does this woman make the retail store look fantastic," says Paloma, "she is imaginative, resourceful, a great friend and collaborator. We inspire each other, and I'm excited to see where this all goes!"