Defining Green Structure
GreenEarth Landscape Services embraces the great outdoors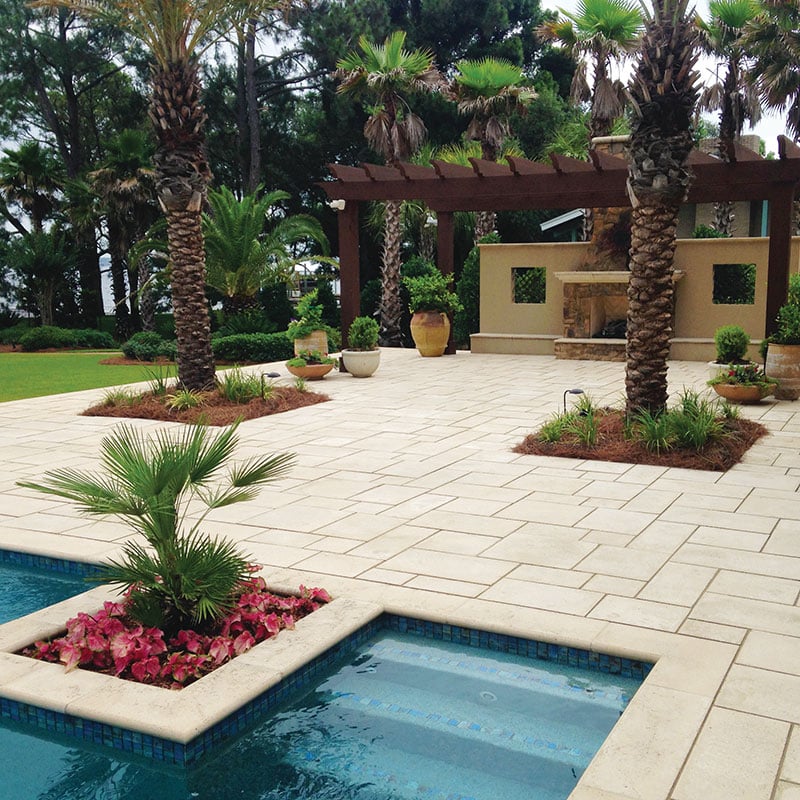 Living in the Sunshine State results in seemingly endless days of sunshine that casts its rays on lush green grass and the iconic palm trees that are present from north to south. With limitless sunshine and just the right amount of rain, Florida captures the essence of the ideal outdoor environment, leaving many of us longing for pristine lawns that we can lounge in, play in and boast about to our neighbors. 
GreenEarth Landscape Services specializes in design, maintenance and installation for residential and commercial properties in order to have your outdoor space looking its Florida best. The experienced team provides personalized consultations in order to cater to your curb appeal needs, whether it's a haircut for your lawn and shaping flowerbeds or maintaining your already luscious lawn through fertilization, pest control and other treatments. 
While GreenEarth seeks to help you flaunt your flora, they know that your outdoor experience can span past plant life. Sit beside your favorite palm tree on a hardscaped pool deck or host a summer party at your outdoor kitchen complete with fire pit. The hardscaping services expand your natural experience through designed driveways, walkways, sidewalks, patios and more. 
The outdoor space featured here represents the plethora of services GreenEarth provides to equip you with a desirable outdoor structure. The grass is luxuriant and a happy shade of green accompanied by finely styled shrubbery and tall palms. You can just imagine children with pool floaties jumping into the pool from the hardscaped patio while dad grills burgers nearby. The fireplace is a cozy addition for a chilly Northwest Florida night.