Cuvée Kitchen + Wine Bar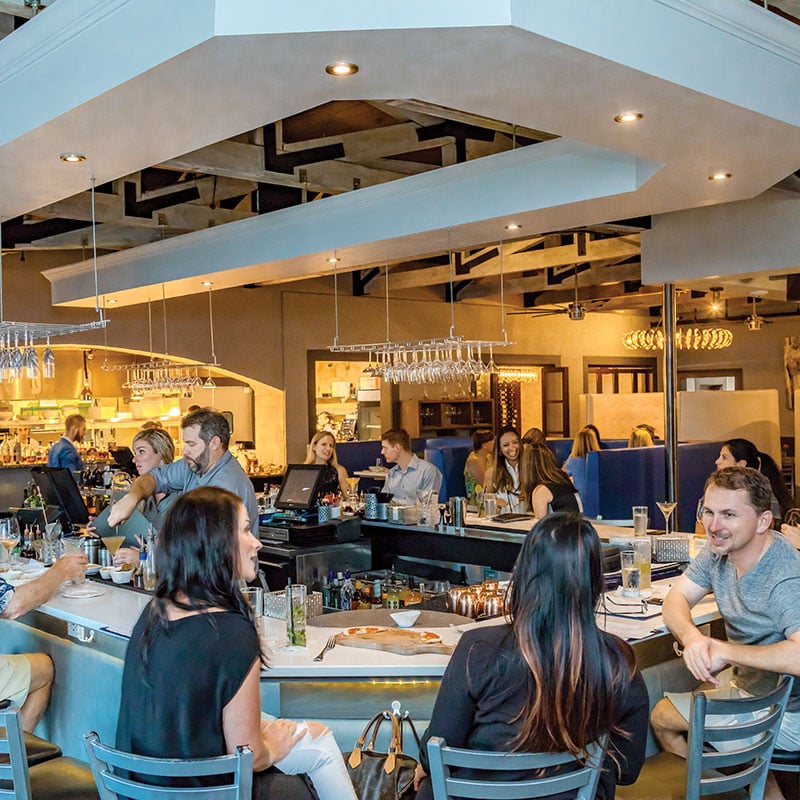 Sponsored by Cuvée Kitchen + Wine Bar
For residents of the Emerald Coast, the word "Cuvée" has a ubiquitously personal meaning. The East Destin eatery holds within its walls an unparalleled legacy of exceptional standards and heartwarming memories. Local entrepreneurs and restauranteurs Tyler Jarvis and Christopher Ruyan spent six months working tirelessly with their team to make the transition from Cuvée Destin to Cuvée Kitchen +Wine Bar as comfortable and inspirational as possible.
"The new concept is poised to once again redefine the standard for Destin's restaurant scene," asserted Ruyan.
"We use only the freshest ingredients available," Jarvis adds. "Our chef-driven menu boasts something for everyone, featuring everything from local seafood, wood-fired steaks, shareable small plates and sushi."
The newly renovated space houses a modern coastal feel with white quartz tables, comfortable booth seating and an open chef's kitchen. Adorning the restaurant's interior walls are handcrafted, acrylic art pieces by 2017 South Walton Artist of the Year, Marisol Gullo. Gullo created the pieces to incorporate wine bottles from the restaurant's long history of celebrations.
It is this blend of historical traditions and modernist trends that drives the core vision behind Cuvée's most recent iteration.
"The entire culture of restaurants is vastly different now than it was even just 10 years ago," remarks General Manager Zach Bingham. "We work diligently to mark those changes, and we believe that you can find comfort in the festive energy of our menu, our team and most importantly, our hospitality."
For guests interested in hosting a celebration or private event, Cuvée Kitchen +Wine Bar offers the intimate Cellar Room, framed with world-class wines, which seats up to 14. For those looking for a larger space, the Hearth Room is ideal for larger groups up to 40.
---
cuvée kitchen + wine bar 36120 Emerald Coast Parkway, Destin, (850) 460-2909, cuveekitchen.com