Confessions of a Social Media Maven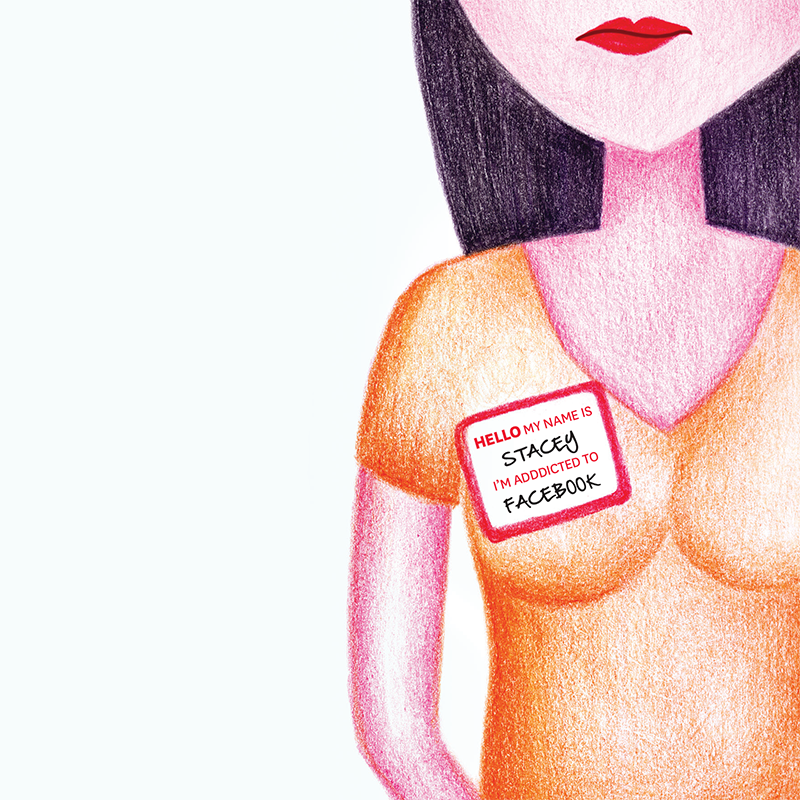 Hi, my name is Stacey and I am an addict. There, I said it. Er, wrote it. It's true, I am an addict and I am certain there are other addicts out there. It takes one to know one. We can easily spot each other because we've been hanging out in the same haunt. We see each other out there everyday, many times … on Facebook.
How did this happen? For months, as the hype over Facebook (FB to us junkies) escalated, I fought the temptation, staying far away from what I knew would be a dangerous time suck. Yet, in the end, I gave way to the allure and justified it in the name of "needing to become entrenched for my business."
It was true of course. I did need to become immersed in social media in order to stay ahead (at least keep up) of the very fast-moving direction being endorsed by the public relations and marketing professions. So, I took that first step and created an account. Then I did what every FB addict does — I searched for the perfect photo to represent who I am (obviously intelligent, incredibly cute while impeccably professional and well-groomed), and I uploaded it. I then completed my profile information, being careful not to give out too much personal information. Finally, I took the step from which there was no going back — I posted and went live. Oh, the rush! The sheer excitement and terror of putting it all out there and letting all hang out … at least the attractive parts.
At first I was pretty disciplined and only went to FB once a day, trying to squeeze it in between a 10-hour workday and reading before bedtime (okay, okay, watching reality TV — whatever). I had a couple of epiphanies when long-lost friends came a-calling. Then I "friended" my sisters and daughters and learned more about all of them in one week than I'd known over the past year. Not all of it good ϑ. (Yep, I smiley and sad face too and inappropriately use "smiley" and "sad face" as verbs — it's a symptom of my addiction.)
Within a few weeks, as I became more proficient on FB, I also became more flagrant with my use of my new guilty pleasure. I began checking FB regularly throughout the day and into the evening. I began to seek out my favorite friends to see what they were up to. Just a quick peek before I cook dinner; a brief encounter before I turned off the bedroom light at night. One last thumbs up to a comment I liked …
Lest you judge me, I can totally justify my behavior. My FB skill set now translates to managing Internet marketing strategies in business. The upside of my FB dependency is that I have been able to transfer what I've learned to my employer's FB business page. (BTW, I am still not happy about "being a fan" changing over to "being a like.") I actually don't mind posting regularly and enjoy the sensation of "sharing" each post and watching it go live (except when I spot a typo). I appreciate when a friend takes the time to "like" my post, and I try not to be a compulsive "liker" when I peruse my News Feed.
Today, I'm taking my FB use one day at a time. That is to say, I'm on it about a dozen times a day and closing in on 500 close friends. Hey, at least I only use Twitter occasionally, though that 140-character demon is calling my name.