Classic Horror Stories
The stuff of nightmares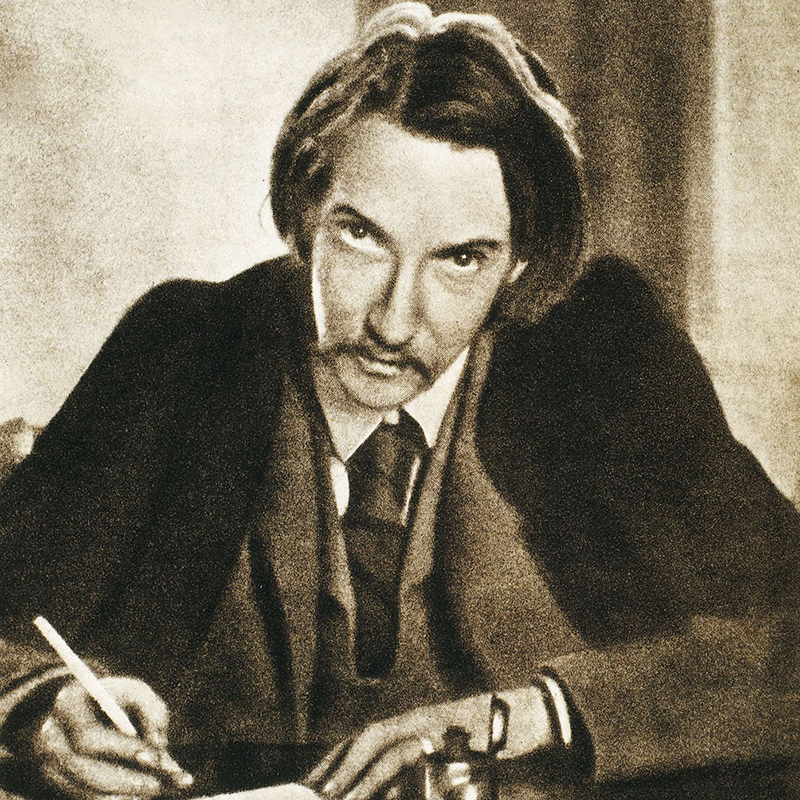 We offer here synopses of a trio of thrillers we judge to be timeless and terrifying
Dracula 
by Bram Stoker (1897)
Long before Stephenie Meyer wrote the "Twilight" series and teenage girls everywhere began to swoon for hunky vampires, Bram Stoker horrified readers with his tale of Count Dracula, who fed upon the blood of the innocent … until he met his match in Professor Van Helsing and his gang of fearless fang-fighters. Stoker claimed that he got his idea for a vampire-aristocrat from a dream he had after eating crab meat with mayonnaise. Stephenie Meyer also claims that her series was inspired by a dream — but she has yet to mention any nefarious seafood dishes.
Frightening Fact 
Dracula is an example of "Invasion Literature," or literature about European continental influences (in this case, vampirism) on England. One would think that a Victorian-era novel would be prim and proper, but one would be surprised: Dracula is a regular bodice-ripper (or, at the very least, a collar-ripper).
---
Frankenstein; or, The Modern Prometheus
by Mary Wollstonecraft Shelley (1818)
In 1816, Mary Wollstonecraft Godwin; her son, William Shelley; her lover, Percy Bysshe Shelley; and her pregnant step-sister, Clair Clairmont, traveled to Lake Geneva to meet with Lord Byron — a friend and Clairmont's lover. Driven indoors by foul weather, the group engaged in a contest to see who could write the best horror story. Godwin, who later married Shelley, began to write "Frankenstein"; or, "The Modern Prometheus." This tale wraps gothic horror, romantic literature and science fiction into one epistolary bundle. The author claimed that her inspiration for the book came from — you guessed it — a dream she'd had.
Frightening Fact
Popular culture would have us believe that Frankenstein is the name of the monster in this novel, but it's actually the name of the man who created the monster. The creature is never given a name — a microcosm for his overall plight.
---
The Strange Tale of Dr. Jekyll and Mr. Hyde 
by Robert Louis Stevenson (1886)
Legend has it that one night, Robert Louis Stevenson had a nightmare and cried out in his sleep. When his wife awoke him, he was distraught, for she had ruined a "fine bogey tale." The next morning, Stevenson began to write "The Strange Tale of Dr. Jekyll and Mr. Hyde." The novella was finished in a matter of days and was submitted to Stevenson's publisher within weeks.
Frightening Fact 
Contrary to popular thought, the "two" title characters in this story aren't polar opposites, with Dr. Jekyll representing good, and his alter ego, Mr. Hyde, representing evil; rather, there is both good and evil in Dr. Jekyll, just like there is in any man. But it's no ordinary man — nor is it an ordinary medical doctor with chemistry skills — who can create a tincture that isolates the good and the evil aspects of human nature and strengthens whichever aspect is more abundant. Unfortunately, because Dr. Jekyll was feeling naughty when he drank his potion, the evil within him took over, and he transformed into wicked Mr. Hyde.
---
Halloween at the Library
Dress your little ones in costume and head to Leon County Collins Main Library, 200 W. Park Ave. at 10:30 a.m. on Tuesday and Wednesday, Oct. 25 and 26, for a Halloween-themed story time, followed by a costume parade throughout the library!